News
Stewart Cink back after brush with skin cancer in the wake of wife's breast cancer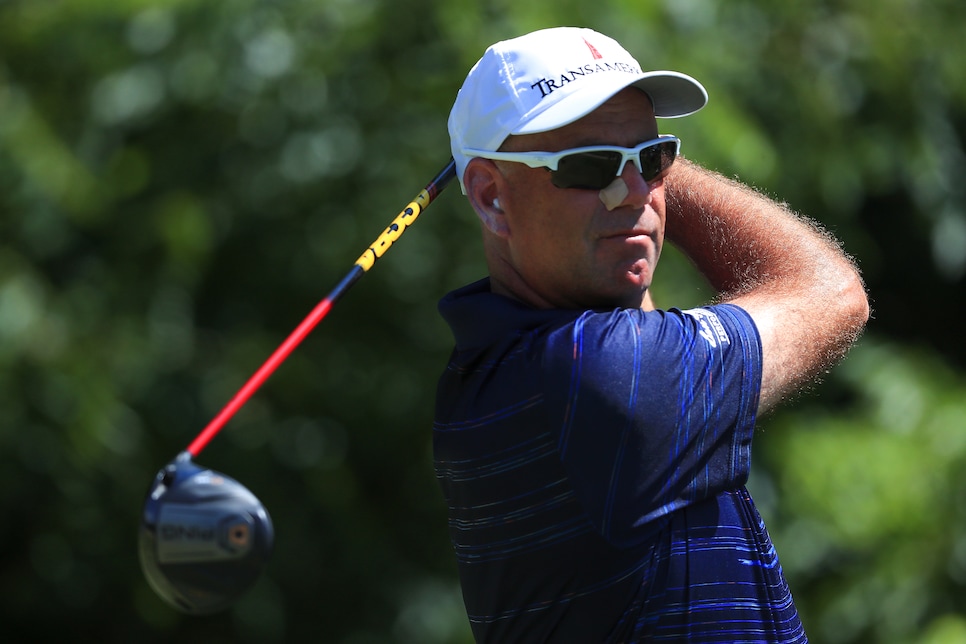 DUBLIN, Ohio — Stewart Cink heard the word carcinoma and shuddered. He'd heard that word too recently to not be affected.
One cancer scare is too many for any family. Two is unimaginably frightening.
He's drawn further inspiration from Lisa in recent weeks after being diagnosed with basal cell carcinoma. Cink, 45, underwent surgery after the Players to have a sizable chunk of tissue removed from the right side of his nose. He was sporting a huge scab that was impossible to miss.
"After what Lisa has been going through, this is nothing," said Cink, brushing aside the concern as best he could. "Nobody wants to hear the word carcinoma. That's cancer. But it wasn't the worst kind. No melanoma. We took care of it. Sorry that it doesn't look very good right now."
A winner of six PGA Tour titles, including the 2009 British Open, Cink struggled to a four-over-par 76 Thursday in the opening round of the Memorial Tournament at Muirfield Village Golf Club. He managed to keep his sense of humor after the round, telling his caddie, "I'm going to practice, but I'm going to wait until after lunch. I don't want to practice the things I just did."
In 16 starts this season, Cink has made 11 cuts but has posted only three top-25 finishes and none in the top 10.
Even stopping to talk to a writer meant Cink was practicing something for which he was recently recognized. Last year, the Georgia native was awarded the ASAP Jim Murray Award by the Golf Writers Association of America for his cooperation with and accommodation of the media. Last fall, he also was the recipient of the Payne Stewart Award, presented annually to a player that embodies the spirit of the late three-time major champion via his respect of the game's traditions, his charitable arm, his devotion to growing the game and his distinguished manner on the course.
As for Lisa, she was by Stewart's side on Thursday after he completed his round. "That's the better news," he said. "She's doing OK."