News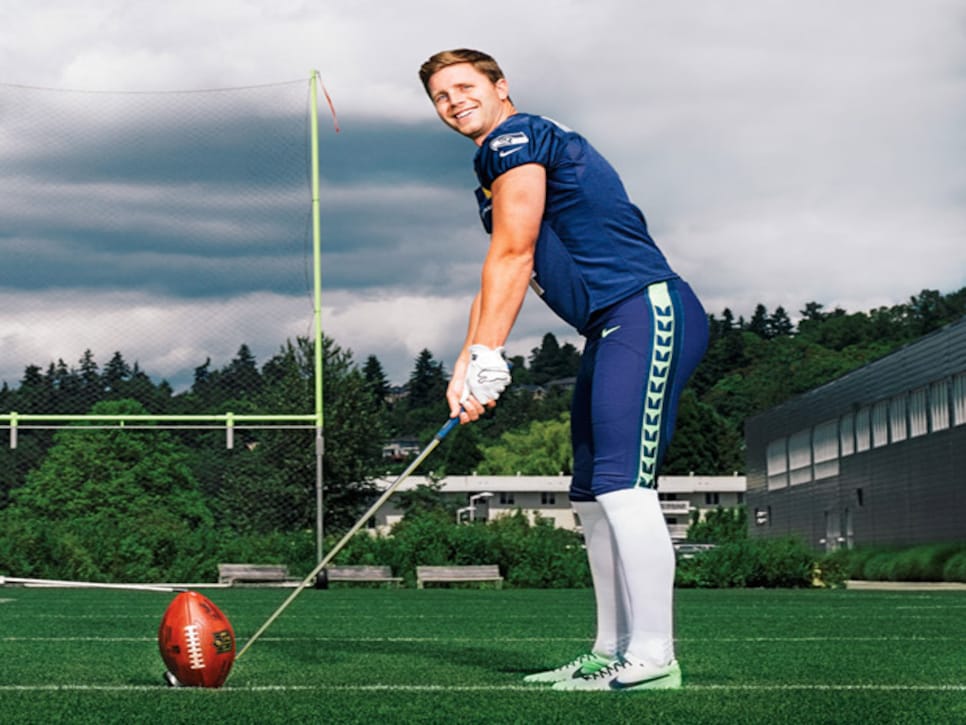 Photographed by José Mandojana, June 9, at the Seahawks' facility in Renton, Wash.
Between seventh and eighth grade, a few friends and I went to a golf camp at Putterham Meadows in Brookline, Mass. Cars parked on it for the '99 Ryder Cup, because The Country Club
is next door. Tells you it's not the best course. I flushed a 3-iron and hit the 18th green from 200 yards—in one of my first rounds. It was the best feeling, and I was hooked. Searching for that next great shot, that's what I love about golf.
Early on I found it's hard to play when you're frustrated. It's funny how you can get so mad, even if you're not very good.
I'm better at kicking it through the uprights from that distance than using a lob wedge and trying to hit it close to the pin. I really don't like that 50-yard shot in golf.
ON STARTING THE SEASON, SEPT. 4, AGAINST GREEN BAY
It'll mean no golf for five months. That's my choice, not a team rule. But coming from New England, I'm used to putting my clubs away.
I hosted my bachelor party at the Phoenix Open in 2011. We posted up in the stands around the green of the rowdy par-3 16th, but I can't say watching golf was our No. 1 priority. It's the closest the PGA Tour gets to the NFL. But stadiums we play in get so loud you can't hear any one fan talk.
Some people kept saying, "Hauschka, we know your parents," so I finally look up, and they yell, "You suck! You suck!" There's a lot of that going on, but this time it came from three old ladies, probably in their 60s.
ON PLAYING IN THE SUPER BOWL
I was asked: "How does it feel to know that if you miss a big kick, the whole city'll be let down?" I guess it's how lots of people think, and it's why they never become professional athletes.
ON THE NIGHT BEFORE THE BIG GAME
I slept great. Kickoff wasn't until after 6 p.m., so we just killed time. If you have an early game, it can be hard to sleep because as soon as you wake up you have to be ready to go. But evening games give you time to sleep well. There was a trash-sorting facility outside my hotel room in New Jersey that week. It drove me crazy. From 4 to 6 a.m., they ran this noisy compactor. You never think of something like that until you're dealing with it. [He made two field goals and five extra points in a 43-8 win over Denver.]
NFL players are world-class sprinters, especially kickoff guys. My teammates are paid to tackle the returner, and if they can't, good luck to me.