PGA Tour
Pro-turned-caddie loses boss's wedge, somehow lives to tell the tale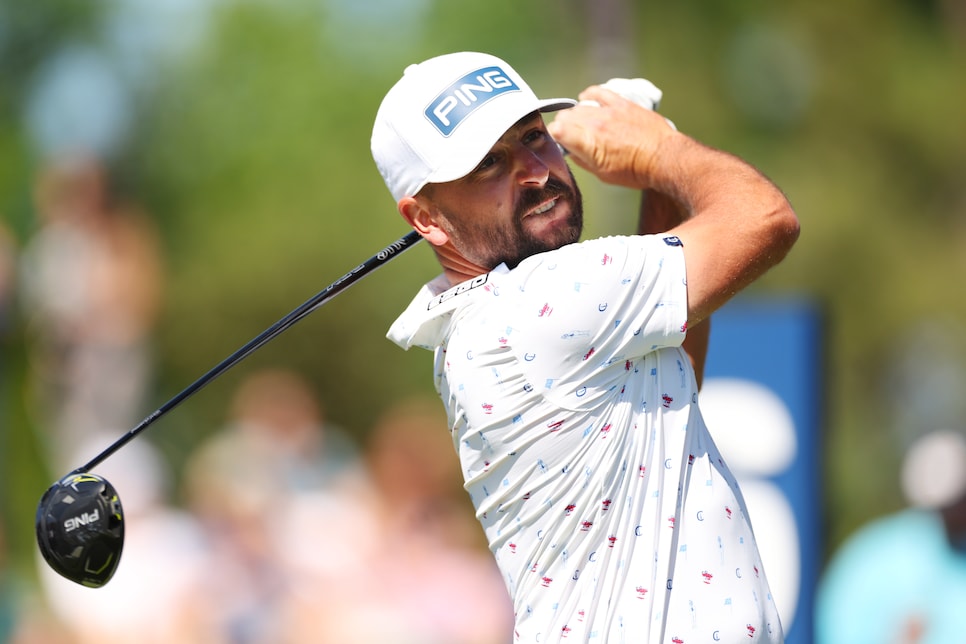 In all levels of caddieing, there are a few very simple rules to live by: keep up, shut up and do not, under any circumstances, lose one of your players' clubs. In a country club setting, the third rule sometimes, understandably, gets broken. On the PGA Tour? Unheard of.
Or at least, that's what we thought before Thursday at the Valspar Championship, where Germany's Stephan Jaeger matched Ryan Brehm for the low round of the day (so far), posting a five-under 66 to grab a share of the lead. A score made even more impressive by the fact Jaeger played the final three holes without one of the most important clubs in his bag - his 58-degree wedge.
The good news for Jaeger's caddie, Kent Bulle, is that Jaeger never actually needed the 58-degree on the final three holes. He hit all three greens in regulation at 16, 17 and 18, finishing par-par-birdie, capped off by a 29-foot putt at the last. Jaeger was in such high spirits that he didn't even notice it was gone, telling Bulle "good job today" when they shook hands at the end of his round.
That's when Bulle came clean.
"I told my caddie on 18, I was like, 'Hey, good job,'" said Jaeger. "And he's like, 'Hey, wait a minute on that one', you know, we finished the round with 13 clubs. So I, I was like, What? He's like, Yeah, I forgot your 58- on 15 at the par-3. I hit it in the bunker and I needed it. So thank God I didn't need it for the rest of the round. And it kind of gave us a good laugh on 18, everybody in the group."
The bad news for Bulle, and the part that made the situation extra-funny to Jaeger and his playing partners, is that Bulle is a professional golfer himself, and a damn good one. He's won twice on the PGA Tour Latinoamerica and appeared in two majors, even making the cut at the 2017 Open Championship. A professional golfer-turned-professional-caddie losing a club mid-round is going to be a tough one to live down.
"He's caddied for me three or four times," Jaeger said. "A couple good finishes last year actually with him. He knows what he's doing. He's played professional golf for a long time. He's not a first-timer. He knows what he's doing. So that makes it even funnier that he lost it."
Given Bulle knew where it was, and the fact there's a 100 percent chance another group came across it, we're guessing it's already safely back in Jaeger's bag and Bulle will live to tell the tale.