News
Stacy Lewis says she and her husband are expecting their first child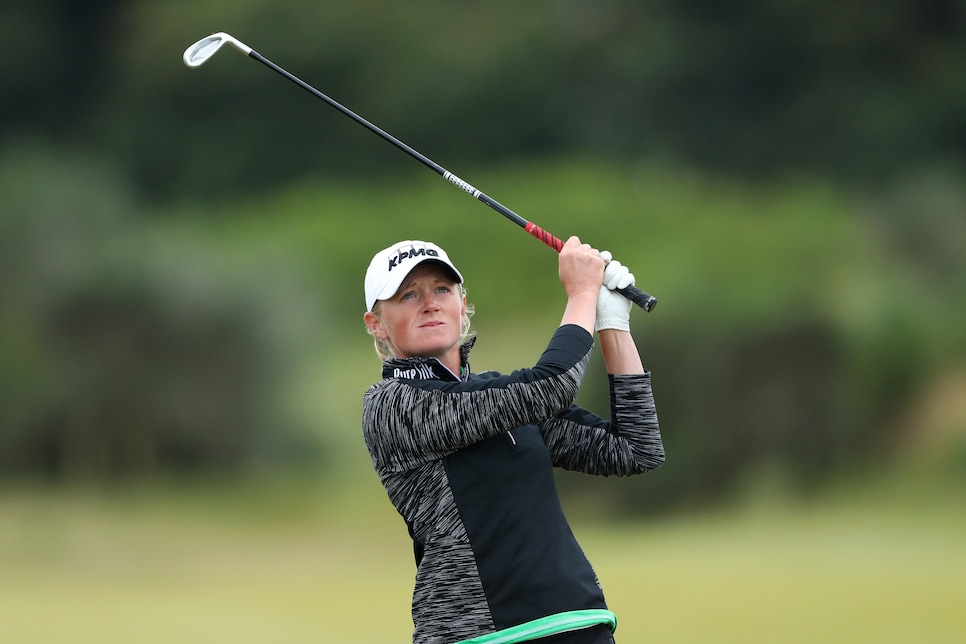 At the start of the 2018 season, there were only a few players on the LPGA Tour who have children. But that number is going to increase in the coming months. Most recently, former LPGA player of the year Stacy Lewis announced her pregnancy to Golfweek. According to the report, the 33-year-old 12-time tour winner is expecting her first child with husband Gerrod Chadwell, the women's golf coach at Houston, in early November.
The announcement comes a month after Suzann Pettersen's pregnancy became public. Both Pettersen and Lewis are two-time major winners. Pettersen has yet to play an LPGA event in 2018. Her team told Golfweek that her doctors have limited how frequently she should be flying.
The pregnancy announcement that preceded both Pettersen and Lewis came from Lewis' former U.S. Solheim Cup teammate, Gerina Piller. Piller and her husband, professional golfer Martin Piller, are expecting their first child in the beginning of May. Martin Piller joked that he would be checking his phone every few holes at this week's Zurich Classic, in case he got word that Gerina was going into labor. Rather than risk it, however, Piller pulled out of the tournament on Wednesday.
The LPGA Tour member who travels with her child the most right now is Karine Icher. With so many young women dominating the tour, she said she felt like an outlier being both a mother and a professional golfer. But in the coming seasons, with these top players all expecting, it looks like Icher is going to become a bit less of an anomaly.
Should Lewis, Piller and Pettersen continue to play and bring their children on tour, the hardest thing they'll have to deal with is rest. Icher remembers traveling with her daughter when she was a baby, saying, "[The hardest part is] when the baby doesn't sleep. Of course as an athlete you need rest, but with a child, you have to compromise."