News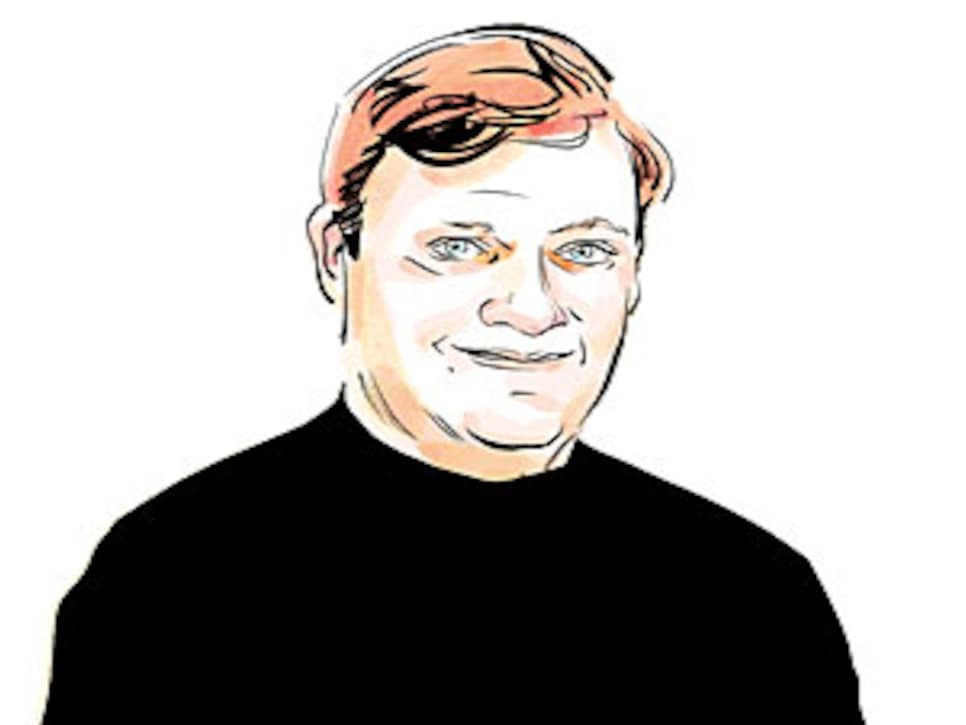 ST. ANDREWS, Scotland -- I am too young to have known Pat Ward-Thomas or to have enjoyed his splendid golf writing while he was producing it, but of course have sampled his work for insight and inspiration. Perusing a bookseller's offerings in the merchandise tent at the Open Championship this weekend, I was pleased to find The Long Green Fairway, a 1966 anthology of his pieces in Country Life and The Guardian.
Ward-Thomas was a giant of British golf writing for three decades, starting in 1950 when he joined The Guardian, and the collection is a reminder of how skilled he was and how his reports hold up. One of the beauties of an Open in St. Andrews is that so many have been contested on the Old Course -- this is the 28th -- and that regardless of the era, there is a timeless nature to the proceedings, which Ward-Thomas so eloquently captured in their time.
Here is Ward-Thomas, from a Country Life essay in July 1957, describing the conclusion of Bobby Locke's victory over Peter Thomson in the Open at St. Andrews:
"Had Thomson holed from within five feet on the sixteenth the finish would have been intense, for Locke, cruising like a stately schooner two couples behind, could have cruised no longer. As it was he could play the Road hole safely in five and still have a stroke to spare on the last."
Ward-Thomas' description of Locke and the at atmosphere of the home hole at the championship's climax is an apt now as then:
"As he stood on the eighteenth tee the supreme setting in all the world of golf awaited him. The long sweep up to the clubhouse and triumph, sacred to players alone, lay shining in the sun; the old grey buildings stood sharp against the evening skies and the multitudes in their thousands thronged deep behind the fences. Locke's final pitch, which swung high and brave to the holeside, was the perfect tribute. A great champion had become champion once more."
No matter who wins today, he will get to enjoy basically the same scene Ward-Thomas set forth 53 years ago, but someone in the media center will be hard-pressed to describe it as well. "I think his writing was fantastic," said John Hopkins, a British correspondent who has written about the game for decades and knew Ward-Thomas. "I'd read Herb Wind on anything. I'd read Charles Price on golf courses in America. I'd read Dan Jenkins to be made to laugh. I'd read Peter Dobereiner. But if I wanted to read sheer beautiful English about a golf course or a golfer, I'd read Pat Ward-Thomas."
Ward-Thomas would be a legendary figure in golf writing without his back story, which makes him all the more memorable.
A pilot in the Royal Air Force, Ward-Thomas was shot down over Holland in 1940 and spent the rest of World War II as a prisoner of war at Stalag Luft III in Poland. As John Strege details in his 2005 book When War Played Through, Ward-Thomas got his first taste of golf writing as a P.O.W. covering matches the prisoners played on a makeshift course with homemade golf balls made from scrap materials. While incarcerated, he decided he decided he wanted to write about games for a living. An editor at The Guardian liked a tryout story he did for him, and Ward-Thomas got a job as its golf correspondent, his career taking him to places that were the antithesis of his wartime situation.
"The writer on golf is a fortunate being," Ward-Thomas writes in the introduction to The Long Green Fairway. "His life is one of constant change; more often than not he works in settings of rare natural beauty and, over the years, in many lands. The game too is infinite in its variations: no two courses are the same, no two players are alike in style and temperament and golf is so much an examination of character, so much a personal affair, that everyone's reactions to it is different. Its complexities, joys, frustrations, agonies and graces are an abundant source for the writer."
Not many writers take advantage of the opportunity as skillfully as Ward-Thomas did. Here he is again, describing the 18th at St. Andrews, in a Country Life article about the 1963 British Amateur:
"There is no place in all the world like the Tom Morris green for these deathless moments of hope and longing and fear. The crowds lean tensely over the green palings and from the windows that seem so close; down the long slope past the hotels and the shops they stand, and over all there is that awful silence. A car hooted in the distance, and heads turned angrily; then all was still again, and there was [Michael] Lunt slowly, carefully as always, reading his putt …"
Ward-Thomas took his readers to a tournament better than any high-def camera ever will.