Tribute
Sir Michael Bonallack, standout amateur, former R&A secretary and World Golf Hall of Famer, dies at 88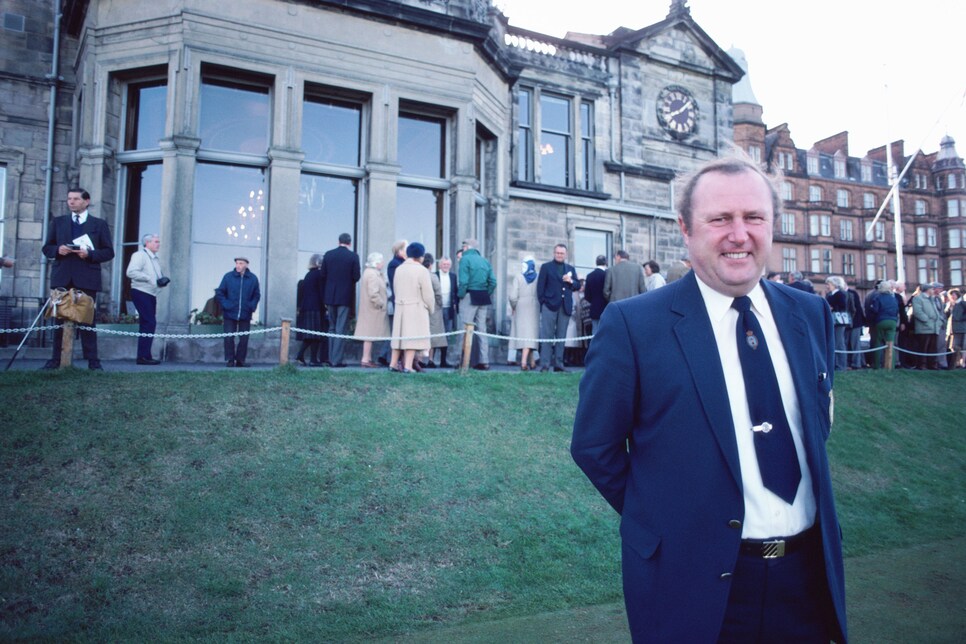 There are clearly other contenders, but Sir Michael Bonallack, who has died Tuesday at age 88, has to be a big part of any debate concerning the man "most steeped in golf." His list of achievements, honors and positions held by the always modest Englishman—surely Britain's greatest-ever amateur golfer—within the game is both lengthy and astonishing.
In 1952, Bonallack won the British Boys Championship, a hint of what was to come. Five times he won the British Amateur title, a feat he repeated in the English Amateur. Nine times the Essex-native was part of the Great Britain & Ireland Walker Cup team, most memorably in 1971 when he captained the side to its only victory between 1938 and 1989 over the Old Course at St. Andrews. Seven times Bonallack played for GB&I in the World Amateur Team Championship for the Eisenhower Trophy. In that event, Bonallack was part of the winning GB&I team in 1964, two years before he would tie for low-individual honors.
A regular competitor in the Open Championship, in which he twice won the silver medal as leading amateur, he had a best showing of T-11 in 1959 at Muirfield, when he finished six shots behind the winner, Gary Player. Bonallack also played in three Masters, missing the cut each time.
If that array of achievement is not impressive enough, Bonallack, whose late wife, Angela was herself a two-time English Amateur champion and six-time Curtis Cup player, held a variety of important positions within golf administration.
Most famously, he was secretary of the Royal & Ancient Golf Club of St. Andrews from 1983 to 1999 and captain of golf's most famous club in 2000. President of the English Golf Union in 1982, Bonallack held the same role at the British and International Golf Greenkeepers Association (BIGGA) and also served the One Armed Golfers Society and the Professional Golfers Association of Europe in the same capacity. Almost incidentally, he was Chairman of the advisory committee for the World Golf Hall of Fame, into which he was elected in 2000.
And there's more. Awarded the Order of the British Empire in 1971 for services to golf, Bonallack was knighted in 1998. He was voted the Bobby Jones award in 1972, the highest honor bestowed by the United States Golf Association. Amongst the many clubs of which he was either a member or an honorary member was Augusta National.
"We are deeply saddened to hear of Sir Michael's passing," said Martin Slumbers, R&A CEO and current secretary of the Royal & Ancient Golf Club. "He made a huge contribution to golf not only as one of the finest amateur golfers in the history of the sport but also as an extremely effective leader and administrator. Sir Michael was the outstanding amateur golfer of his era and his achievements in The Amateur Championship and the Walker Cup will truly stand the test of time. He led The Royal and Ancient Golf Club at a time of change and did so with great courage, enterprise and foresight. In recent years he continued to serve the sport through his work on Committees and I personally am extremely grateful for his gracious guidance and support."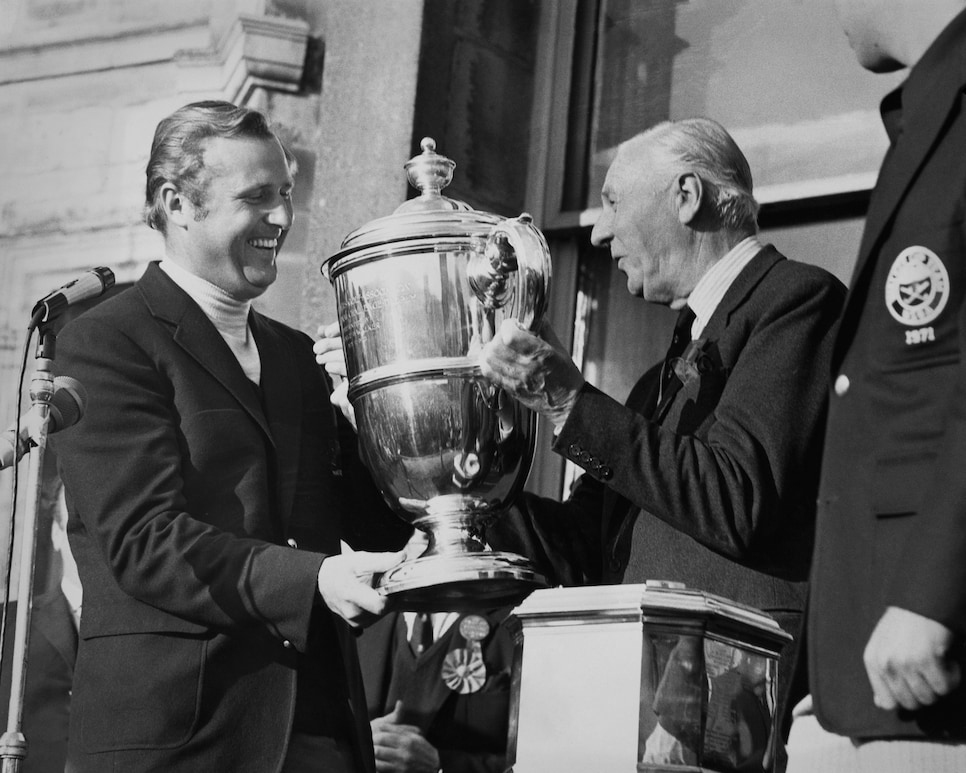 Arguably one of Bonallack's biggest golf accomplishments was captaining the Great Britain & Ireland to victory at the 1971 Walker Cup, the only time the GB&I side won the match between 1947 and 1987.
Cowper
A regular rules official at major championships, Bonallack gave one of his most famous verdicts during a long ago Masters. Two-time champion Seve Ballesteros was looking for a dubious drop in the trees left of the 10th fairway. A discussion ensued, during which a second opinion was called for. Legend has it Bonallack appeared in a cart and, without slowing down never mind stopping, took one look at the situation before uttering an immortal two-word verdict: "hit it."
An unassuming soul despite the many successes he enjoyed on and off the course, Bonallack also had a dry sense of humor. Playing in the 1979 Hampshire Hog, a one-day 36-hole event at North Hants Golf Club (where former U.S. Open champion Justin Rose grew up) Bonallack played while puffing on a previously unseen pipe. Having shot 67 in the morning to lead, he, along with his young Scottish playing partner, attracted a large gallery after lunch.
Then it happened. Just before driving off on a par 4, Bonallack tossed his pipe to the ground. Watching the subsequent drive, the inexperienced Scot then stepped forward onto said pipe and broke it in half.
"Ah," said Bonallack, a thin smile on his face. "I shall have to take up cigarettes."
But here's the thing. Four years later, as R&A secretary, Bonallack wrote to the same by this time not quite so young Scot to inform him of his selection to represent GB&I at the Indian Amateur in New Delhi. The letter was typed and formally worded. Until the end. Under his signature, Bonallack had written in his own hand, "p.s. please don't stand on any Indian snake charmer's pipes."
So I was forgiven. Like so many, I will miss Michael Bonallack, who, wheelchair-bound, was last seen in public attending the opening ceremony for last month's Walker Cup at St. Andrews. But the game of golf he played so well and to which he gave so much, will surely miss him more.