News
Si Woo Kim, Sang-Moon Bae and the unavoidable South Korean duty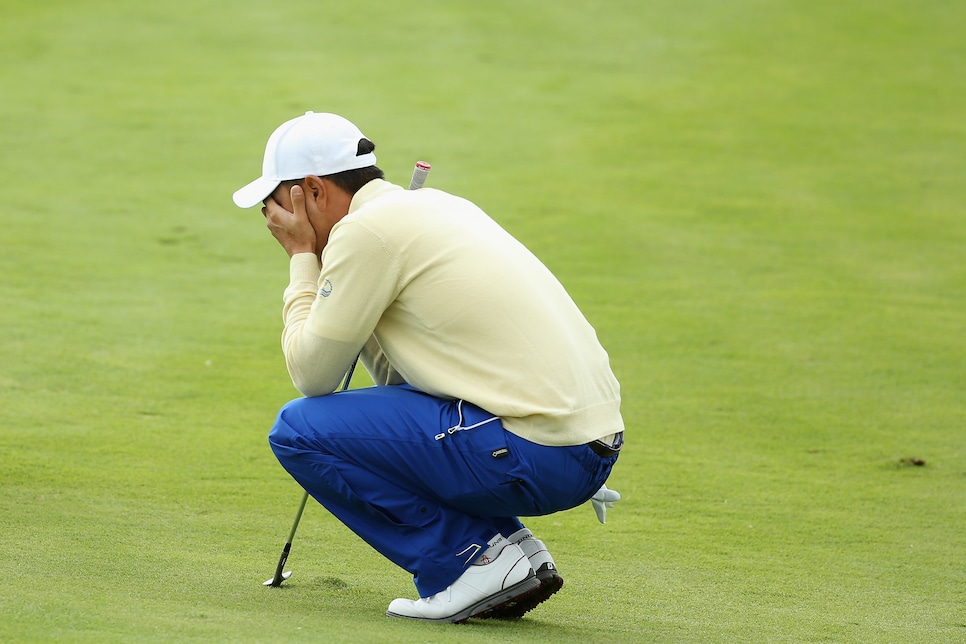 With the rising tension between North and South Korea, I asked Si Woo Kim on the night before he won The Players Championship if he was worried about the situation back home.
With a nervous smile on his face, the 21-year-old said, "No."
Here, as in the United States, as in Dallas, where his father has established a base for his son to apply and hone his trade. Here as in as far away from North Korean dictator Kim Jong-un and his missiles as he can get.
But Si Woo knows, just as Sang-Moon Bae knew, just as all the South Koreans know when they come to play the PGA Tour, their careers are not going to go uninterrupted. There is the matter of fulfilling the obligation of serving two years of military service back home.
After he won the Players by three strokes on Sunday night, Si Woo was asked if winning a tournament that's often called the fifth major would some day exempt him from military service.
It didn't sound like Si Woo had the option of being a draft dodger.
"I really wish we could have that benefit," he said through an interpreter. "However, regardless of me winning this tournament, I really have to go to the military service, and I've already decided I'm going to go, too, so I'm ready for that.
Asked, when will that be, Si Woo said he hadn't decided yet. "But I have five years of exemption (for winning the Players)," he said. "So we will see."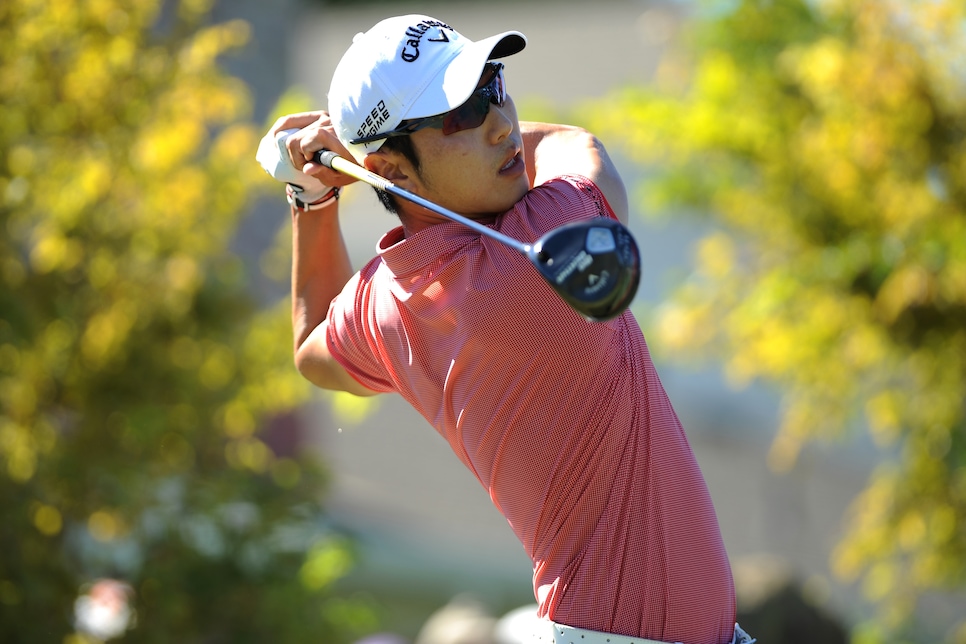 Sang-Moon has seen it for the past two years after losing a court decision in July 2015. Exemptions are given to South Korean athletes that medal in the Olympics or that win gold medals in the Asian Games. Bae wasn't even granted an extension to represent South Korea in the 2016 Summer Games in Rio. He enlisted after participating in the 2015 Presidents Cup in Seoul, where he went 2-1-1 as a captain's pick, losing the deciding singles match to Bill Haas.
Not long after wiping away the tears at Jack Nicklaus GC, Sang-Moon was assigned to the military base in Wonju City and handed a rifle. In February 2016 he posted video on Instagram hitting balls on a range during a holiday break. His manager, Thomas Lee, told me Tuesday that Sang-Moon will be getting out in August, with plans of playing the Safeway Open, the tournament he won when it was the Frys.com Open in 2014.
"(Sang-Moon) texted me yesterday, talking about how Si Woo was so calm," said Lee from his office in Los Angeles. "Si Woo texted (Sang-Moon) saying when you get back out on the PGA Tour, you have to win as soon as possible. (Sang-Moon) texted back saying, 'I'm ready.' Physically he is in good health…and is very eager to play."
The young Koreans on tour have in no way dominated the way they have on the LPGA Tour, but they have followed K.J. Choi's lead the way InBee Park and her countrywomen fed off Se Ri Pak's victory in the 1998 U.S. Women's Open. Choi, who won the Players in 2011, followed Si Woo in a four-hole playoff loss to Aaron Baddeley at the Barbasol Championship last summer. It was no coincidence that Kim won the Wyndham Championship four weeks later.
It is coincidence, that four years ago this week, Bae beat Keegan Bradley in the Byron Nelson for his first PGA Tour event. It turns out to be the venue where Si Woo practices. Out with a bad back, he will be a spectator this week, as will Sang-Moon, 6,815 miles away.