The Loop
Shubhankar Sharma hasn't met Tiger Woods yet because...he's too nervous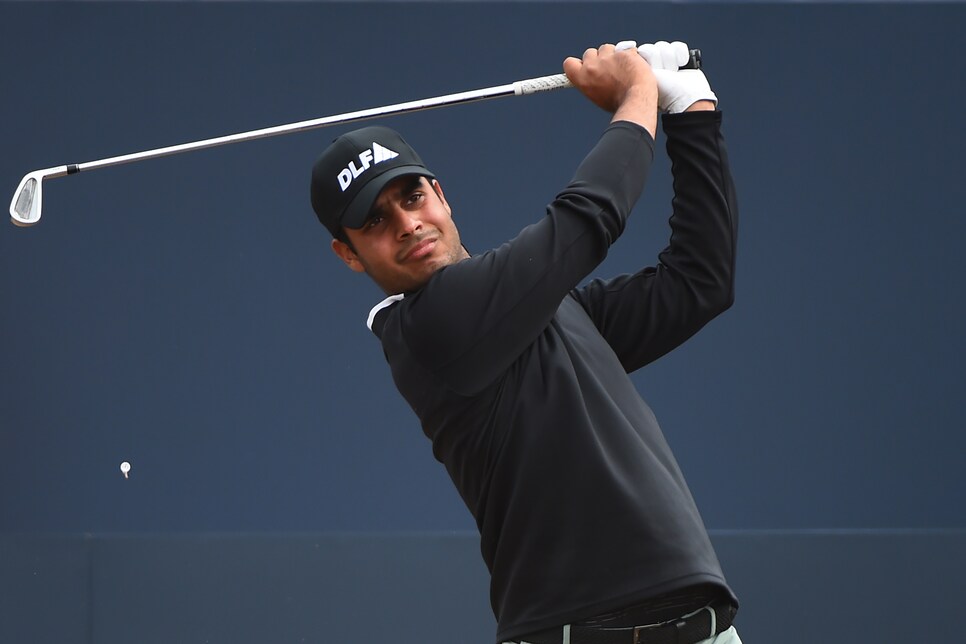 The PGA Tour pros, they're just like us! Okay, maybe not when it comes to driving distance, accuracy, approach prowess, short game, or just a general sense of how to get around a golf course. But when it comes to reverence to Tiger Woods, we're on the same plane.
At least that's the case with Shubhankar Sharma. The 22-year-old went from unknown entity (462nd in the world) into the top 100 earlier this season with wins at the Joburg Open and Maybank Championship, and made a spirited run at the WGC-Mexico Championship. Performances that signaled Sharma, who hails from India, as a fledgling star, earning a special invite to the Masters in the process.
Despite this newfound fame, Big Sharms has maintained his humility. That's the only interpretation for this tweet, where Sharma, in thanking the R&A for his Open experience at Carnoustie, admits he's yet to meet a certain 42-year-old, 14-time major winner, simply because...he's too nervous.
Now that's how you craft a social media message, folks. Humble, funny and charming, while using the platform to make a ridiculous request. Here's hoping Sharma tees it up with Tiger, if only so we can continue to live vicariously through him.