Golf Crime
Shocking video shows how a vandal destroyed a golf course, leaving an Australian town in tears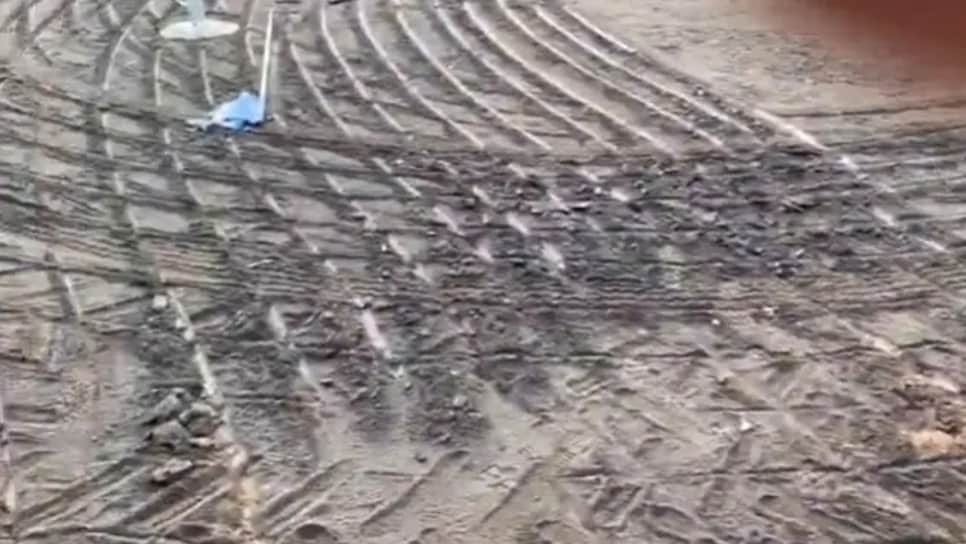 One of Dunedoo's greens completely destroyed. (Via Golf NSW)
Residents of an Australian town were left devastated earlier this week when a beloved golf course was destroyed by a vandal.
The Dunedoo Golf Club, a nine-hole course located in the tiny town of the same name in New South Wales, suffered major damage after someone allegedly drove a tractor over the property, according to news.com.au.
Four fairways and several greens were found destroyed on Wednesday morning. Shortly after, Golf NSW, the area's governing body of the sport, uploaded a shocking video showing the extent of the vandalism.
"You'll never see anything, for as long as you live, like what's happened to Dunedoo golf course," the person filming the video says. "We've had a vandal come in and plough four fairways on the golf course. I've never seen anything like it in my life."
A 34-year-old man was arrested Wednesday and charged with destroying or damaging a property, using an offensive weapon with intent to commit an indictable offense, entering enclosed non-agricultural land to interfere with business, using a registerable class A motor vehicle on the road and possessing an unauthorized firearm. The last charge came when authorities discovered two unregistered firearms at the property where he was detained.
But obviously, even a conviction won't undo the damage that will take an estimated four months to fix at a place that has been especially important over the past year-plus.
"We were the only sport in town which had kept going through the pandemic," Dunedoo Club general manager Ricky Bush told Golf NSW.
"The club is a community asset, a vital part of the town," Bush added. "People were just staring at the mess and starting to cry. They couldn't believe it."