The Loop
Seven things we demand to be included in YouTube's 'Karate Kid' revival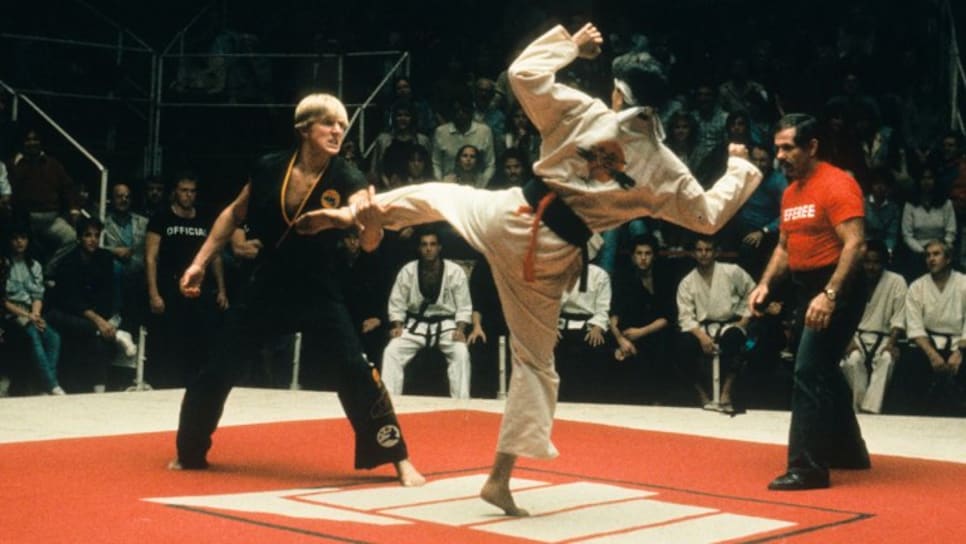 We Americans are very lucky that the entertainment industry made a lot of things in the '80s so we could all have something to watch in 2017. Indeed, coming down the same twice-trodden path of "Beauty and the Beast," "Twin Peaks," "Blade Runner" and "Misfits of Science" (Did that happen yet? Probably, right?), is a reboot of "The Karate Kid," which was announced last week to excite you for the precise duration of time it takes you to say, "Whoa, they're remaking 'The Karate Kid?" before realizing you already possess 35,000 hours of televised entertainment and wonder if you have a YouTube Red subscription. (You don't.)
But hey, "The Karate Kid" was pretty good! And instead of an animated remake or ABC musical, it's being recast not as a film about a scrappy underdog who triumphs over staggering odds, but a … 10-episode half-hour comedy series called "Cobra Kai" on YouTube Red, the subscription service that apparently swept the cash-stuffed legs of Netflix, Hulu and Amazon? Sure, whatever. Make it a government-themed musical set in the 1790s if you want, just be sure not to leave out any of the following:
• Ralph Macchio Punching: Macchio returns, 30 years after the events of the 1984 All-Valley Karate Tournament, to revisit the Daniel LaRusso character he made famous and make a solid batch of extra mortgage payments.
• That Sweep-The-Leg Dude: In the new series, Johnny Lawrence (played, as in the original, by William Zabka, who we imagine recently purchased a nice new living room set) re-opens the Cobra Kai dojo, which somehow rekindles his apparently three-decade-long feud with Daniel. Jeez, karate prodigies hold grudges. I thought this art was supposed to help you clear your head.
• No One From Any of the Other 'Karate Kid' Reboots: Not Hilary Swank. Not Will Smith's kid. Not a single detail from "The Karate Kid Part III," which director John G. Avildsen — the guy behind the original film as well as "Rocky" — once called "a horrible movie." None of them happened. We cut after All-Valley, we open in 2017. Let's move on.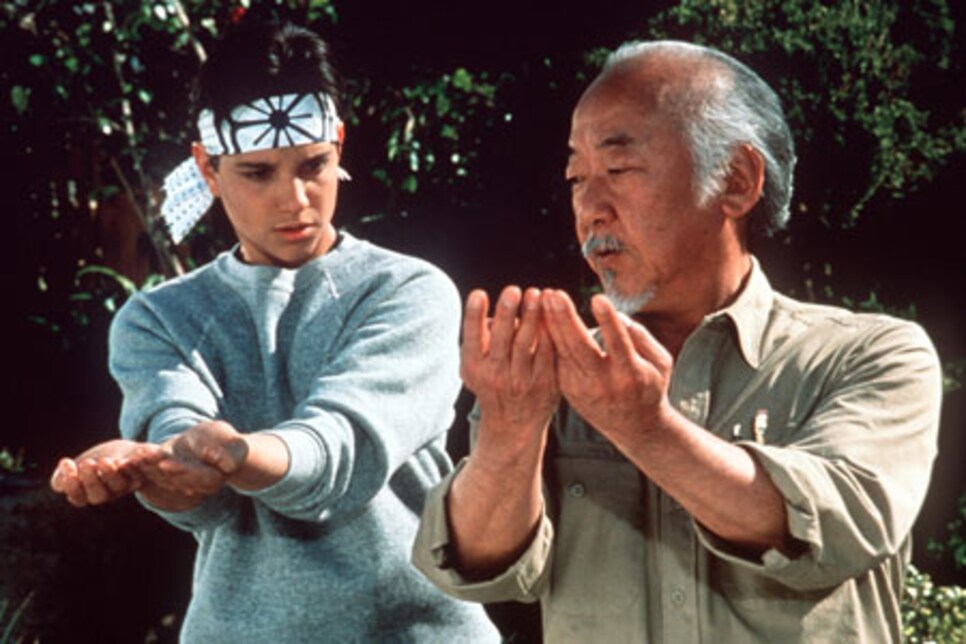 • Some Sort of Thoughtful And Not-Stupid Tribute to Pat Morita: The actor behind Mr. Miyagi died in 2005, and Macchio paid tribute to him at his funeral by closing with, "Forever, my sensei." So let's please not do anything dumb with his character, like introduce his hip, purple-haired, face-pierced daughter, or discover that he left behind a journal of wisdom and parenting tips. A few pictures here and there, done.
• DANCING!: Macchio appeared in the 2005 edition of "Dancing with the Stars," who says you can't sweep a leg while doing a mambo.
• Writers With Significant White Castle History: The series will be co-written and directed by the guys behind "Harold and Kumar Go to White Castle" and "Hot Tub Time Machine," so we're thinking there will a limit to the number of times we are taught thoughtful life lessons.
• "You're the Best": Is "Cobra Kai" gonna be a half-assed revisiting, or will they have the stones to go all in? And none of this EDM/hip-hop remake nonsense, play the '80s version or don't play it at all. Frankly we're still mad none of the "Transformers" movies ever saw fit to use "The Touch."