The Loop
Seve Trophy absences forcing changes on the European Tour
With three Europeans in the top six and seven in the top-20 of the World Golf Ranking, the Seve Trophy should, by all accounts, be a premier event. But instead the Ryder Cup-style competition that pits Continental Europe against Great Britain and Ireland was largely an afterthought when it was held opposite the Presidents Cup two weeks ago -- and now that's forcing some changes.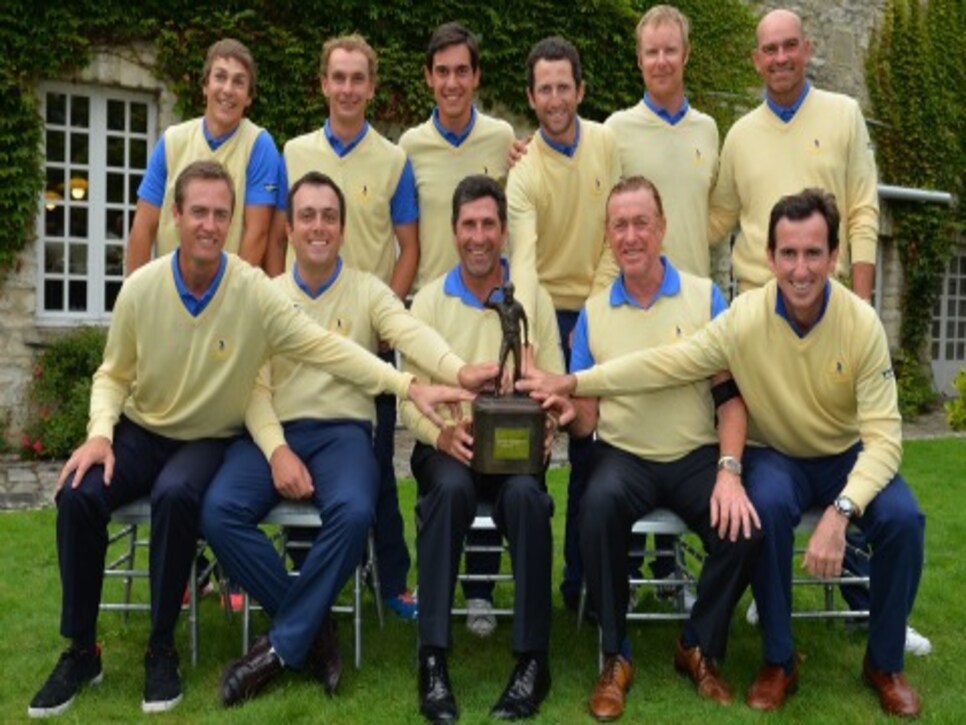 And now the high number of dropouts seems to have annoyed the European Tour into discussing some changes, a move supported by many fans and players, notably Paul Lawrie and Gonzalo Fernandez-Castano. Lawrie publicly criticized golfers who didn't play in the competition, while Fernandez-Castano said the competition should be made "mandatory."
Thomas Bjorn, chairman of the tournament committee, confirmed the subject had been discussed in Portugal and revealed the talks had also included ways to make European PGA Tour-based players return to their home continent more often.
"The committee understands it is so difficult for our leading players competing in the (United) States to play in events like the Seve Trophy when they're coming off a massive run of tournaments," Bjorn explained. "But there will be new regulations where you have to play more in your own country, and if there's also more than three events in one country than they will have to play at least two of the three.
A bold move by the European Tour could have a ripple effect that could extend to other tours.
The PGA Tour, for example, has long struggled with its best players skipping small and medium-sized events that don't fit their schedule. Should the European Tour implement a rule that would force more players to play in an event like the Seve Trophy, Tim Finchem and Co. could have a blueprint to work off of when presenting a similar plan for its players. It also would allow the PGA Tour to sit back and let the European Tour, who are more pressed to act sooner as they continue to fight for relevance, test the waters to see how contentious they are before deciding whether to wade in themselves.