Equipment
Scotty Cameron can thank Justin Thomas for his latest putter creation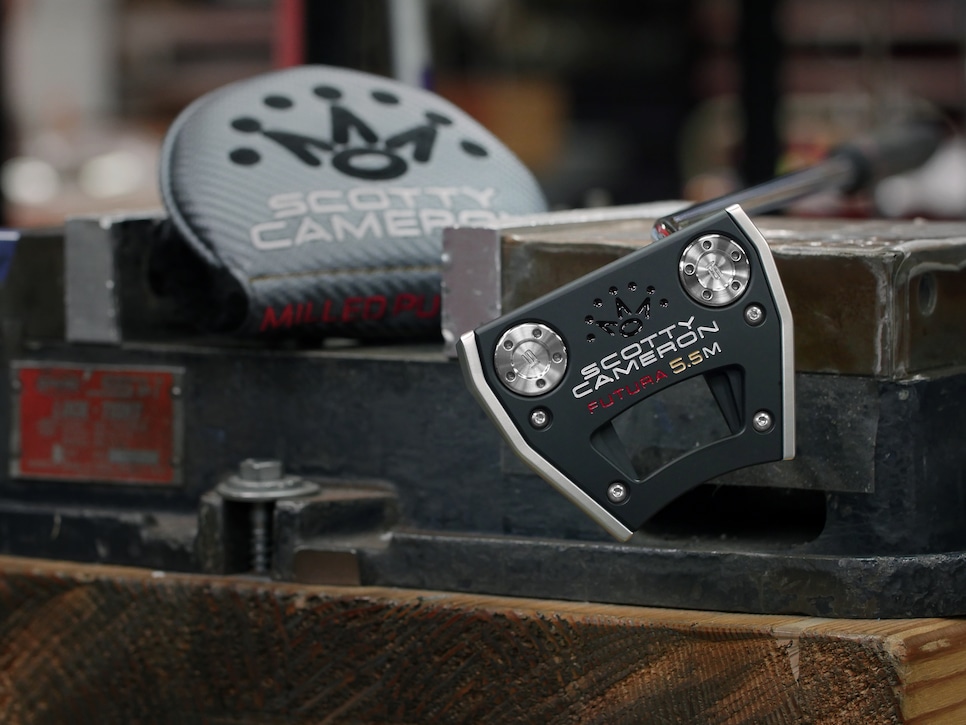 The belief among golfers is that mallets are for those with straight-back, straight-through strokes, and anybody with an arc to their stroke should use a blade-style putter. Scotty Cameron's latest addition to his line of Futura mallets—the 5.5M—is a model with enhanced toe hang that might have some blade users considering a switch.
The putter was conceived as the result of a visit to Cameron's putter studio from Justin Thomas, who was seeking alternatives to his Cameron blade. "He wanted a smaller mallet that he could align easily, but one that also promoted the arced putting stroke he preferred," said Cameron. The result was taking a Futura X5 Tour head and welding a flare neck to it. Thomas' putting improved significantly (he is franked 34th in strokes gained/putting this season compared to 131st last season) and he went on to win three events with that putter, and requests from other players wanting something similar began to come in.
The result is the Scotty Cameron by Titleist Futura 5.5M. The new creation is approximately 10 percent smaller than the Futura 7M and uses a shorter, single-bend shaft to create additional toe hang (which promotes an arced stroke). The head is made with a 303 stainless-steel body and a high-grade 6061 aluminum soleplate to move weight back and to the perimeter to provide more stability on off-center strikes. The Futura 5.5M also boasts Cameron's hallmark heel-toe sole weighting. An alignment feature similar to the Futura 5S (white lines on a black background) helps frame the ball and aligns to the sweet spot.
The putter is available in 33, 34 and 35 inches and will be available starting August 25 at a price of $379.