Golf Business
A golf company with $90,000 in sales was valued at $400 million. Its stock proceeded to crash. What happened?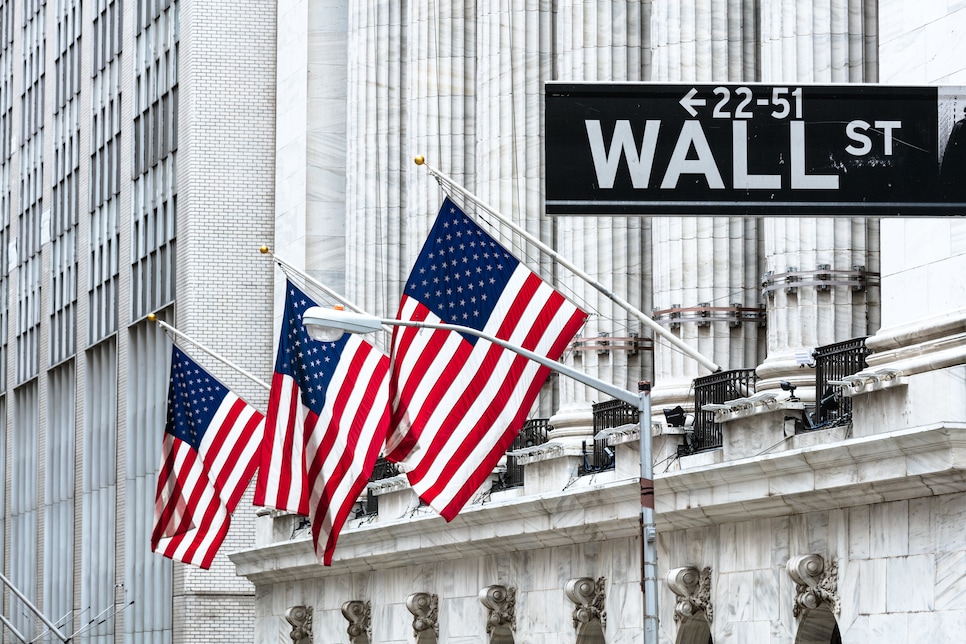 The hottest initial public offering of 2023 was a golf company you've never heard of that was significantly in debt, had almost no sales, was short on supply of its most important component and claims to be manufacturing shafts at a facility that local officials have never seen or heard of.
On Aug. 15 Sacks Parente, a small putter outfit in California, announced the pricing of its IPO at $4 per share with 3.2 million shares available. Within hours, something remarkable—and something curious—immediately happened. The price soared to $32 a share, eventually closing at $29.67 for a 624-percent one-day gain. The shares' volatility caused Nasdaq to pause trading on SPGC 19 times that day, and at one point the company's valuation was over $467 million. All this for a company that in its own IPO prospectus stated clearly that it had only generated 2023 sales of approximately $90,000, with a $917,000 net loss.
Something didn't add up then. And still doesn't now.
"This is definitely pretty extreme," said Jay Ritter, the Joe B. Cordell Eminent Scholar Chair at the University of Florida Warrington College of Business. "What these micro cap and penny stock IPOs have in common is they're sold almost exclusively to individual investors and not institutional investors. And it's entirely possible that the stockbrokers affiliated with the underwriter, when they contacted some of their individual investor clients, they might have said, 'Hey, this could be the next Callaway.' With penny stocks, on average, while there are occasional successes, these are very poor investments."
"One possibility [is] organized manipulation."
Sacks Parente Golf was founded in 2018 by industry veterans Steve Sacks and Richard Parente. Parente was the original CEO at Callaway Golf, while Sacks has been affiliated with multiple equipment companies over the years, particularly in the design of putters. The company's core concept and products were a series of putters that featured ultralightweight composite shafts and grips and heavier heads. The idea was to lower the balance point of the club to smooth out the putting stroke by helping the player feel more in control of the head. The company's tagline is, "The only putters in golf that naturally improve your stroke."
Sacks and Parente licensed all rights to their putter patent to the company in 2018. Their original company, Parcks Designs, LLC, which also includes current Sacks Parente Golf CEO Tim Triplett and current chief technology officer Akinobu Yorihiro, signed an agreement in May 2022 to conduct research and testing for Sacks Parente Golf, Inc. Sacks now serves as a director of research and development for putter head development at Sacks Parente Golf, while Parente "has transitioned to be a consultant" to the company.
Several PGA Tour Champions players used Sacks Parente putters over the last few seasons, but to the general public the products have not drawn much of an audience.
So when Sacks Parente made plans earlier this year for an initial public offering it was news mostly ignored by the industry. Then Aug. 15 happened.
To give context to Sacks Parente's $467 million valuation, when Callaway Golf went public in 1992, it had a market capitalization of $250 million (just over $546 million when adjusted for 2023 inflation), while when Titleist/Footjoy parent Acushnet went public in 2014, the value of its nearly 20 million shares on opening day was around $329 million ($426 million in 2023 dollars). By the end of Aug. 15, Bloomberg reported Sacks Parente as the best-performing IPO of the year.
A reading of Sacks Parente's IPO prospectus paints a picture of a company in so much distress that it was taking out loans and promissory notes from its CEO and its chief technology officer.
Despite those skyrocketing numbers on Day 1, SPGC came tumbling back down even before its second day on the Nasdaq exchange began. It lost nearly a third of its value in after-hours trading and by the closing bell was back near its opening price at $4.47. Two days later, it had been further cut in half and was trading at $2.51. This week, its price dipped to $2.14. It sparked a fair amount of internet scuttlebutt, including this from beststocks.com: "The unprecedented volatility of Sacks Parente Golf's shares has raised eyebrows and sparked speculation about the underlying reasons behind such drastic price swings. Market observers have pointed towards a possible 'pump and dump' scheme, a manipulative tactic where investors artificially inflate the stock price before swiftly selling their shares for a substantial profit. This strategy ultimately causes the stock price to collapse, leaving unsuspecting investors in a state of financial turmoil."
Part of the problem is that Sacks Parente Golf isn't a well-established golf brand like Acushnet and Callaway were. It could be seen as that rare opportunity for investors to get in early and strike it rich on a company that might have some kind of technological breakthrough. According to Ritter, who is considered one of the nation's leading IPO experts, many classic tech stocks are of that variety. Or it might not be that at all.
"It's one thing if this is a tech company where they're investing $3 million in R&D, and they've got the big upfront costs of developing some software that they can eventually sell for very little incremental costs," Ritter said. "Whereas with putters, there are incremental production costs, and it's not clear how you're going to be earning huge profits in the future to cover enormous losses now."
Ritter sees cause for concern with Sacks Parente's IPO activity. In addition to the idea of getting in on the ground floor of a new technology, the high price and quick fall leads to at least one other natural conclusion of manipulation. Ritter noted that micro-cap stocks like Sacks Parente, because of their volatility, are subject to special scrutiny by the Securities and Exchange Commission. It's why the trading was stopped so many times on the first day.
"Another possibility is momentum investing: something that has gone up might go up further," Ritter says.
Ken Duke recently won a PGA Tour Champions event using a Sacks Parente putter.
Mike Mulholland
Still, a reading of Sacks Parente's IPO prospectus paints a picture of a company in so much distress that it was taking out loans and promissory notes from its CEO and its chief technology officer, notes worth hundreds of thousands of dollars that were due to be paid back in many cases by the end of last month. Worse yet, that prospectus seems full of red flags that seemingly would have scared off even the most marginally informed investor. For example:
The company's primary technology was its ultralight graphite shafts, but it only had 23 actual shafts in its inventory.
Sacks Parente was about $3.5 million in debt with only about $30,000 cash on hand.
The company's own independent auditor "has expressed substantial doubt about our ability to continue as a going concern." In part, a section of the prospectus reads, "We have experienced recurring operating losses and negative operating cash flows since our inception, and we may not be able to generate sufficient funds from our future operations to meet our cash flow requirements. Our ability to continue as a going concern is dependent upon our ability to obtain necessary debt or equity financing to continue operations, until we begin generating positive cash flow. No assurance can be given that any future financing will be available to us or, if available, that it will be on terms that are satisfactory to us."
The company's prospectus states that it was only setting aside $250,000 of the IPO's proceeds for the development of new products, while $1.85 million was marked for accrued compensation owed to executives, $584,000 to repay loans from related parties (in many cases those same top executives) and $477,000 to repay notes payable.
Dig a little deeper and the case for Sacks Parente gets even more curious. In March 2022, the company announced it was opening a manufacturing facility in St. Joseph, Mo. That facility would manufacture its proprietary lightweight carbon fiber shafts. "Incorporating shaft manufacturing right here in the United States allows us to greatly control our ability to innovate, design, manufacture, and quickly deliver our putting instruments to a growing audience," said Tim Triplett, CEO, in the announcement. The facility is also mentioned in the company's IPO filing.
But when contacted by Golf Digest, officials with the Economic Development Partnership and the Planning and Community Development Office in St. Joseph, Mo., had no knowledge of any Sacks Parente facility in their city. When Clint Thompson, the planning and community development director for the city of St. Joseph, was forwarded the press release, his emailed response was 10 words: "Interesting. This is not a company located in St Joseph."
"I can't imagine that if Sacks Parente has a true manufacturing facility in St. Joseph, that we would not have heard about it."
A local official responding on Sacks Parente's claim to open a facility in town
There was a golf shaft manufacturer operating out of a building in St. Joseph. Steadfast Enterprises was selling and building shafts out of a facility in the eastern part of town from 2019-2022, but that company dissolved in April 2022, and the name was subsequently acquired by a Florida-based company. The shaft operations there no longer exist. The building is currently for sale. Attempts to contact the former Steadfast president led to a number no longer in service. The building itself was put on the market earlier this summer.
The only evidence of Sacks Parente Golf having a location in Missouri is a registered agent office in nearby Jefferson City, Mo. A registered agent is basically there to handle paperwork, accept legal notices or mail, particularly from the state or Internal Revenue Service. The Sacks Parente address in Missouri is not a manufacturing facility, but the address of Jeff City Filing, which is representing Paracorp, Inc., the California-based registered agent of Sacks Parente Golf. Representatives at both Jeff City Filing and Parcorp had no information about any St. Joseph facility and referred all matters to Sacks Parente's main headquarters in Camarillo, Calif.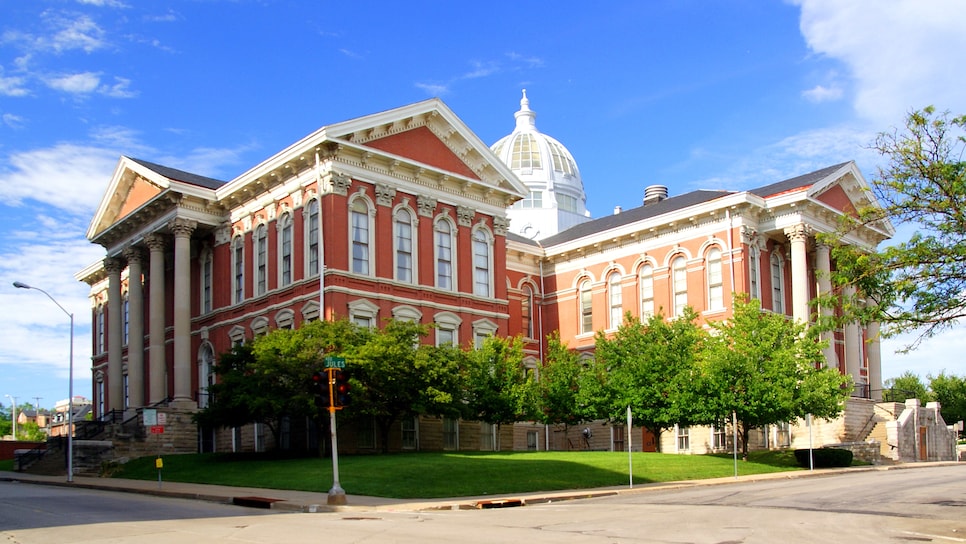 Officials in St. Joseph, Missouri, have no record of Sacks Parente operating a business in the city.
BOB WESTON
Steve Handy, Sacks Parente's chief financial officer, did not return a phone call, while Michael Ferris, Sacks Parente's chief strategy and growth officer, referred all questions to the company's new public relations firm. A spokeswoman there confirmed that Sacks Parente has a manufacturing facility in St. Joseph. When asked where the facility was, she said, "it is operational. However, it is not open to the public due to the proprietary technology being developed there. …The company does not disclose the address publicly." A return call from a Sacks Parente receptionist also relayed that, "We are not allowed to give out that information at this time," regarding the facility's address.
As another local official put it, "I can't imagine that if Sacks Parente has a true manufacturing facility in St. Joseph, that we would not have heard about it. Hopefully, I am wrong because we would love to have such a facility in St. Joseph. If you find out that they do, please let us know where."
Thompson, the city's planning and community development director, seems clear there is no such Sacks Parente operation in his city. "The original location for this operation never materialized and the City has no record of this business operating at any other location in St Joseph."
The Internet is not short on rumors and theories behind the quick rise and quicker fall of Sacks Parente. When reached by comment an SEC spokesman told Golf Digest, "We wouldn't discuss a specific entity and we do not comment on the existence or nonexistence of a possible investigation." Sacks Parente's officials did not respond to several attempts for comment from Golf Digest, and the last correspondence from the company on the IPO came on Aug. 21, via press release, announcing the initial public offering of common stock had come to an end.
It should be noted that the press release's subject was not the IPO but one of Sacks Parente's players, as Ken Duke had just won the PGA Tour Champions' Shaw Charity Classic using a Sacks Parente putter. But in congratulating Duke the release noted his win came on the heels of the company's IPO pricing, "a testament to the brand's exceptional putters and growing portfolio of golf shafts and grips, other golf-related products, and the increasing market demand." The IPO is certainly testament to something, but as the company's own filings illustrate, what that something is remains unknown.