Random Daggers
Ryder Cup 2023: Zach Johnson confirms what Golf Twitter already knows: Don't believe what Fred Couples says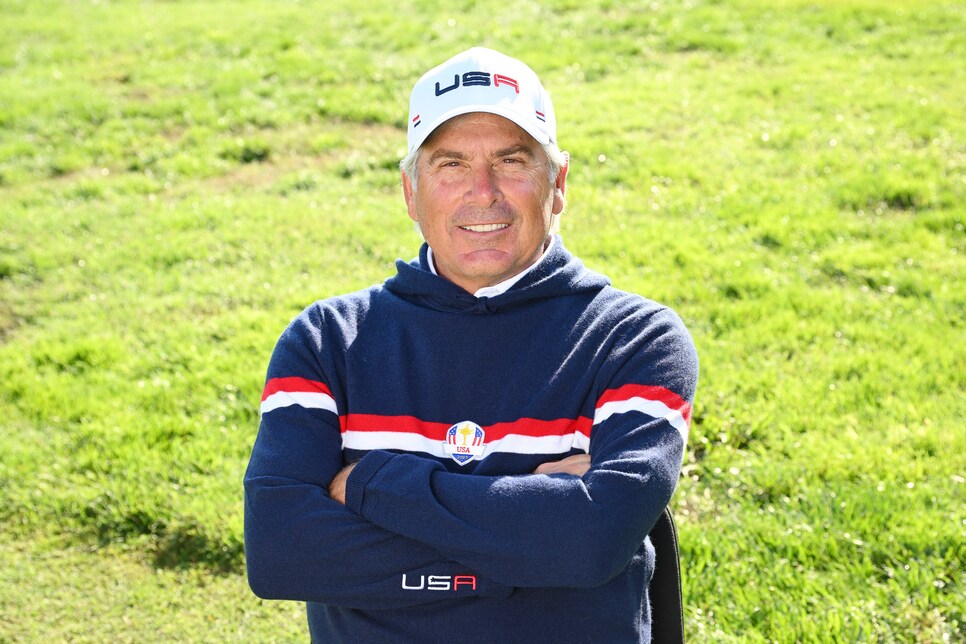 Making golf prognostications is downright impossible. Heck, as a co-host of a golf gambling podcast, I'm well aware of how rarely we ever get anything right ahead of time. But in theory, this should be different when you're talking about Ryder Cup Team USA personnel moves. And you're talking about a MEMBER of Team USA.
Of course, we're referring to Fred Couples, the U.S. vice captain who guaranteed that Cameron Young would be a part of the squad earlier this year. Whoops. And who earlier this week said that the pairing of Jordan Spieth and Justin Thomas would play four sessions together. Also, whoops. Again, this guy is a freaking vice captain!
So it should come as no surprise that one reporter asked captain Zach Johnson about his assistant's erroneous predictions. And Johnson confirmed what Golf Twitter has already learned.
Q. Zach, lighthearted question, but Fred Couples famously said that Cameron Newman (AKA Cameron Young) would definitely be on your team, and he said this week that J.T. and Jordan would play all four sessions. Are you just using him to spread disinformation?
ZACH JOHNSON: Well, maybe you shouldn't believe everything Fred says (laughter).
I think we can safely remove the "maybe" from that response.
Although, as the reporter suggested, perhaps there's a method to Couples' crazy claims? Move over, Boom Boom, we've got a new nickname for Freddie. The Minister of Disinformation has a nice ring to it, no?