News
Ryder Cup 2018: Rickie Fowler has somebody to kiss at this year's Ryder Cup, and he's pretty pumped
SAINT-QUENTIN-EN-YVELINES, France—The photo two years ago at Hazeltine National became an instant classic. In the wake of the first U.S. Ryder Cup triumph in eight years, the victorious American team posed for numerous celebratory photos, including one where everybody kissed their wives and spouses. It was a slightly awkward moment for Rickie Fowler, who was without either, but handled the moment brilliantly.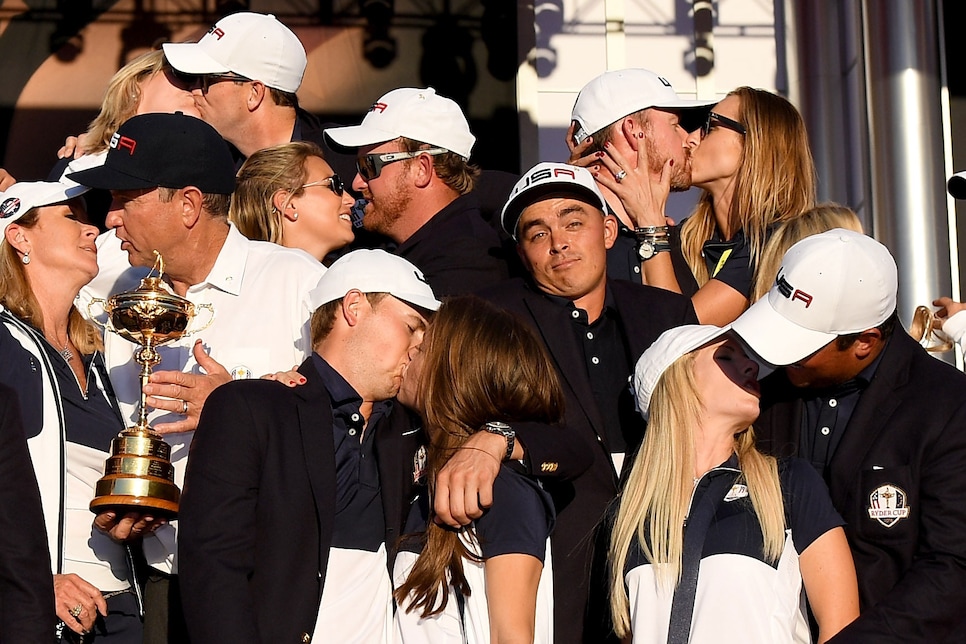 Ross Kinnaird/Getty Images
This time around, however, Fowler isn't alone. In attendance this week is Allison Stokke, Fowler's fiancee, and having her along has made the time special.
"I mean, it was great being over and being able to be a part of these team events and just be on my own and get to see them and be a part of them, but yeah, it's a lot better having someone you actually get to share it with and not go back to your room and just be by yourself," he said during his press conference on Wednesday. "You get to hear about the day and what the girls did, and I can talk to Allison and tell her what's going on, what we did at the course, or whatever."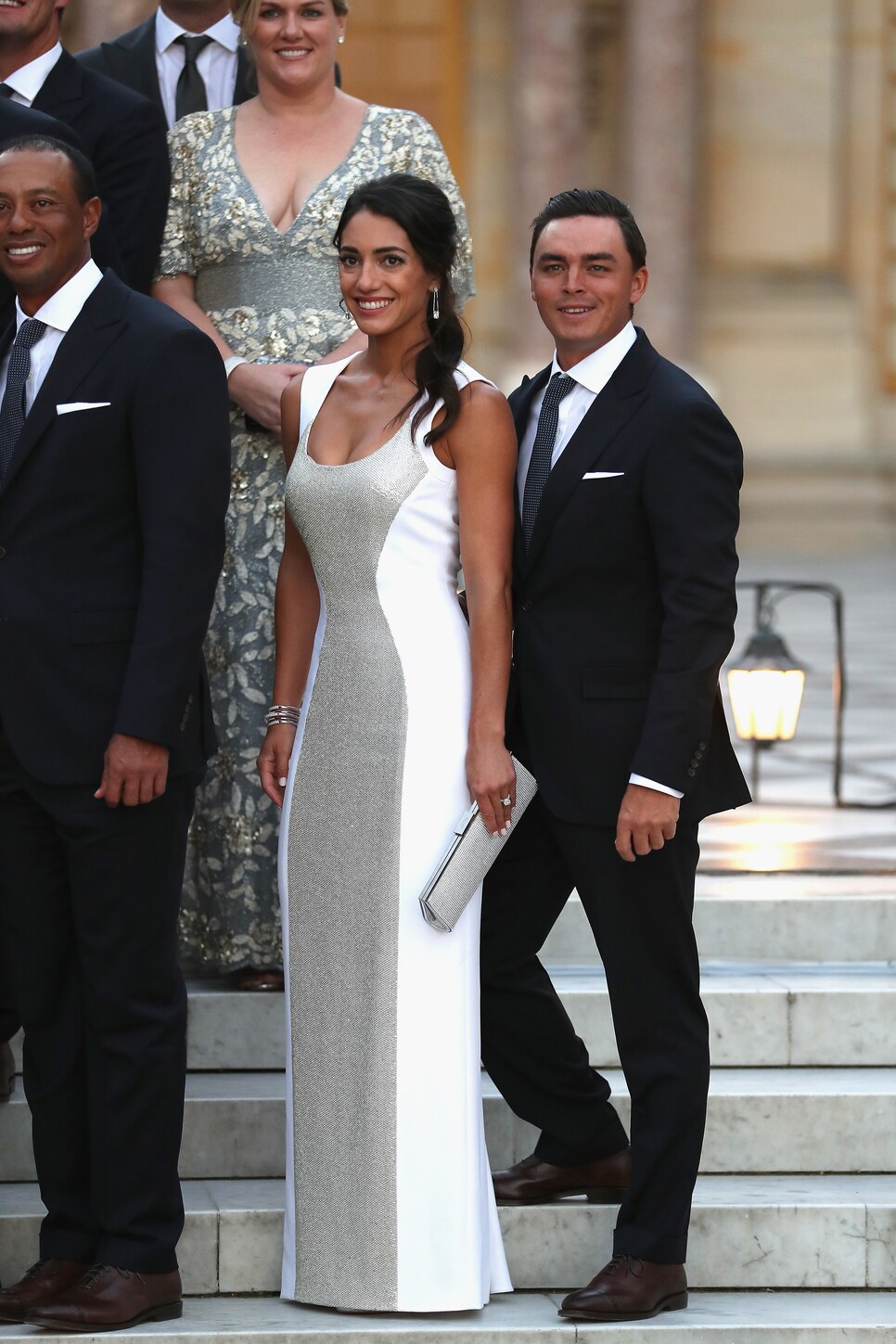 And should the Americans be victorious again at Le Golf National, Fowler is looking forward to a mulligan from Hazeltine.
"We're having a blast. It would be nice if we can be successful this week and relive that picture and I'll actually have someone to kiss," Fowler joked. "We can make fun of Bryson on this one or something."
Yep, DeChambeau is the lone American player who's going stag this week in Paris.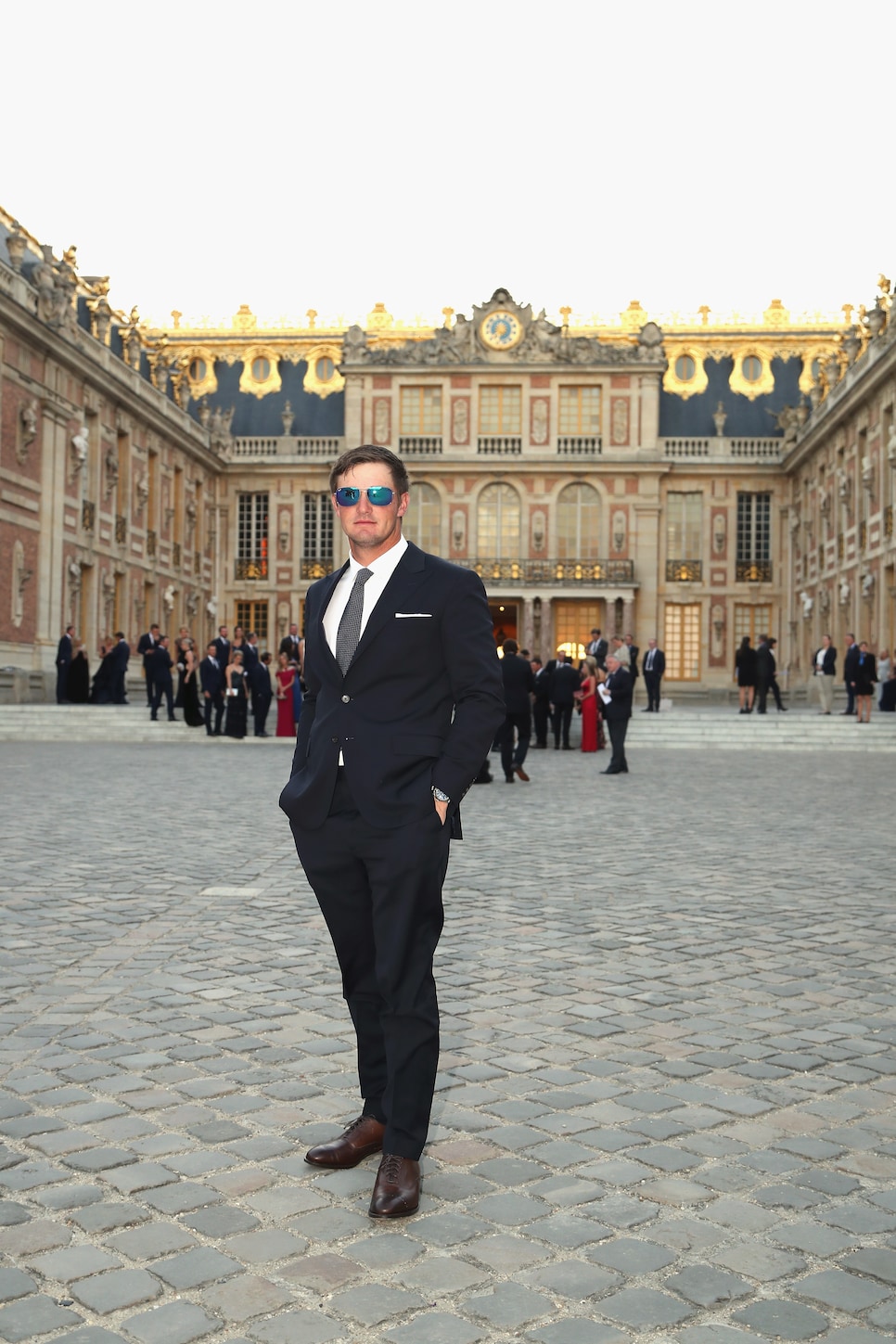 DeChambeau will gladly take the loneliness come Sunday … so long as it means the Americans have claimed the Cup.