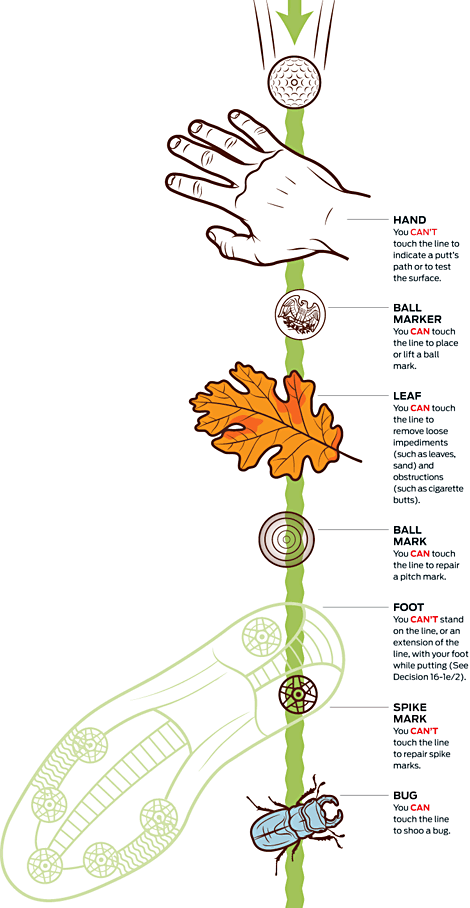 TOURNAMENT: PGA Championship
RULE IN QUESTION: Movable obstructions (Rule 24-1)
PLOT: On the par-3 sixth hole during the final round, Pavin's tee shot landed in a bunker. His caddie grabbed a rake and moved it to the bank of a water hazard near the bunker. Pavin got his ball out of the bunker, but it didn't make it to the green and rolled back toward the rake. His caddie then moved the rake while the ball was in motion, and the ball rolled into the water.
VERDICT: When a ball is in motion, an obstruction such as a rake can't be moved. Exceptions are an attended flagstick or a player's equipment. Pavin received a two-shot penalty for his caddie's interference and another shot for hitting into the hazard. He made an 8 on the hole and finished T-62.
Q: Your ball is resting in a shallow indentation made by a mower. Can you take relief?
A: A committee can only declare it ground under repair if the tire track is deep. This enables a golfer to take relief without penalty. Otherwise, you should play it as it lies.