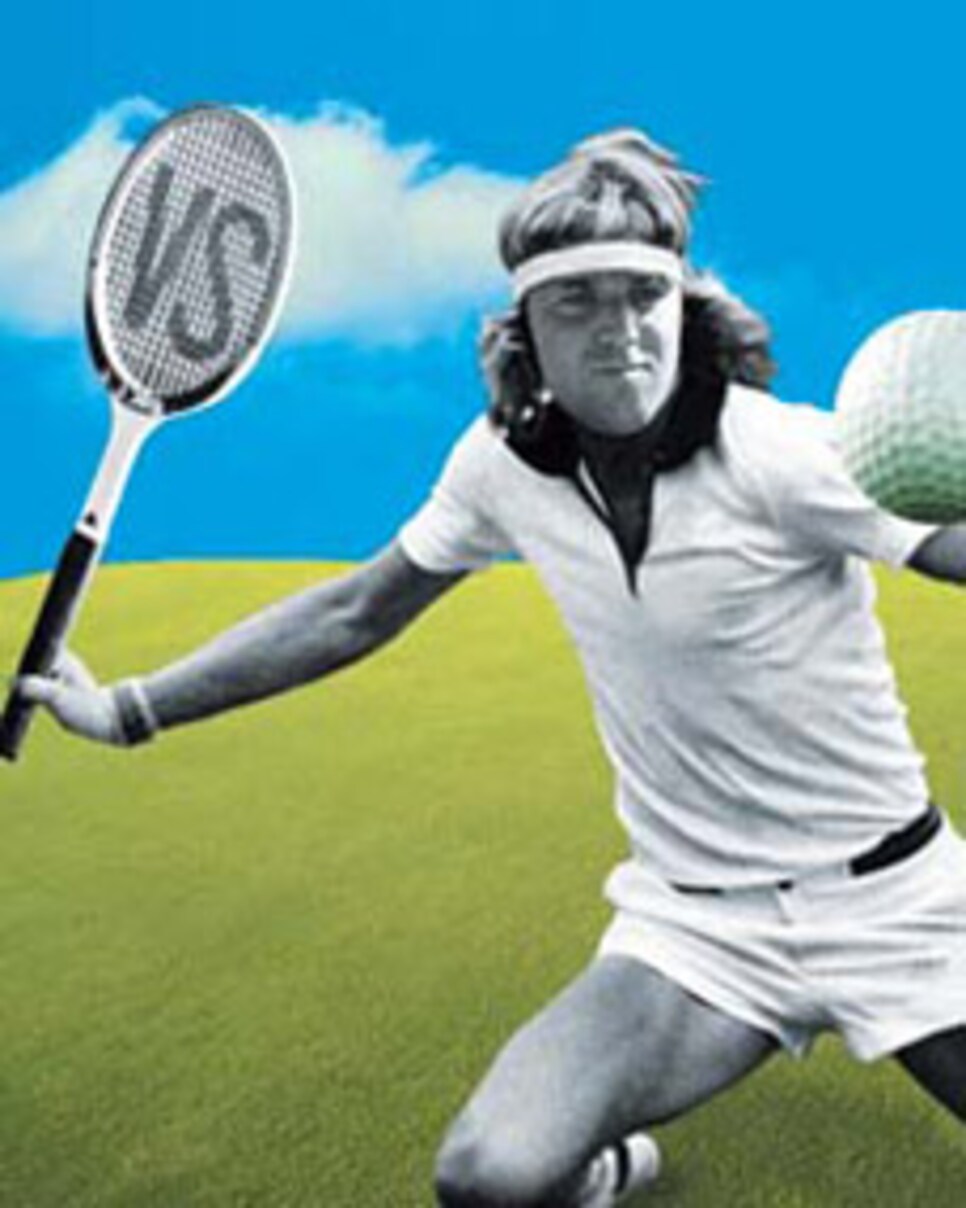 Sergio Garcia has a wingman (and maybe a doubles partner) in French Open and Wimbledon champion Rafael Nadal. The Spaniards had a chance to hang out and hit balls on a practice court at this year's U.S. Open. Garcia, who once dated tennis star Martina Hingas, hit with Nadal for the first time last year in Spain on the island of Mallorca. "Once he got the rhythm and started hitting it harder, it's amazing how fast that ball comes," Garcia said. "It's just a joke." Garcia also shares a friendship with the young Spanish Formula One star, Fernando Alonso...
Gold-medal Olympic swimmer__Michael Phelps __has said he consumes 10,000 calories a day.Anthony Kim of the PGA Tour figures he isn't far behind, especially with his love of burritos. Kim says he can down a dozen, as long as they're loaded with jalapenos, and not necessarily chased down with a certain adult beverage. "If you're not sweating, it's not a good meal," Kim says...
Caddie Greg Rita had one of his greatest moments carrying for Curtis Strange when Strange won the U.S. Open at The Country Club in 1988. Twenty years later, Rita, who is battling brain cancer, returned to Boston to throw out the first pitch at Fenway Park. The Red Sox fan pitched for Glastonbury High in Connecticut and got to show son Nicholas, 3, his arm. "I threw from the rubber," says Rita, who caddies for Scott Hoch on the Champions Tour. "It wasn't a strike, but it was letter high, about six inches inside."
... In memory of "Terrible" Tommy Bolt's passing in August (he was 92), here's my modern list of the golfers with the hottest tempers: (1) Tiger Woods. He's also the best at channeling it. (2) Pat Perez. Who can forget his burying that club at Pebble? (3) Steve Pate. His nickname is the Volcano. (4) Dudley Hart. His nickname is the Mini-Volcano. (5) Woody Austin. He's golf's ultimate tortured soul.