The Loop
Rory McIlroy's secret to major success? Adele
PONTE VEDRA BEACH, Fla. -- Predictably, at his Players pre-tournament press conference, Rory McIlroy was asked about Adam Scott's quick bounceback from blowing last year's British Open to winning this year's Masters. Not as expected was the recently-turned-24-year-old's candid response to how he copes with major pressure.
"I'm sure Adam thinks differently to what I do in terms of when you get into that position," said McIlroy, who famously came back from a Sunday collapse at the 2011 Masters to win that year's U.S. Open by eight shots. "What do you do; what do you think; how do you feel; do you try to think of something else; do you sing a song? Whatever it is you do, everyone treats it differently. But I think you have to go through those experiences to be able to handle it better in the future."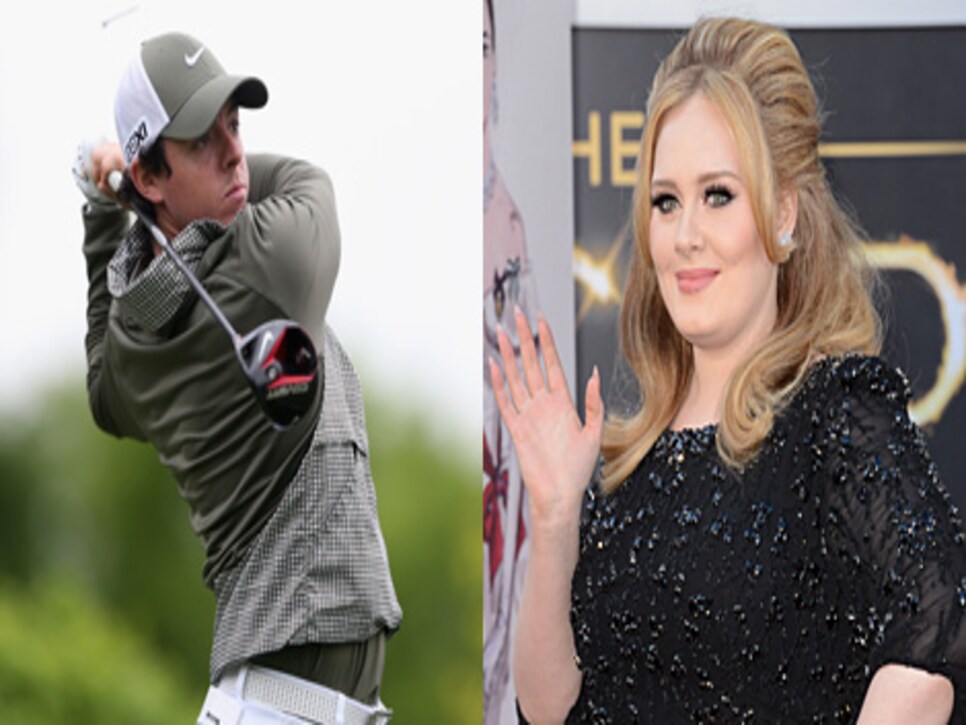 Move aside, sports psychologists. Apparently, the key to controlling your nerves is singing a song. So what tune got McIlroy over the hump at Congressional for his first major win?
"It was Adele," the two-time major winner said, not elaborating on the specific track by the Grammy-winning singer. "I didn't sing it quite as well as her, but it played every morning on the radio, so it was a song stuck in my head this week."
Wow. Using a song that is stuck in your head to your advantage? That's impressive.
What's not as impressive is McIlroy's three missed cuts in three appearances at the Players. However, he had an equally as honest answer to the question of why he's struggled at TPC Sawgrass:
"OK, the first year I came here I was in Vegas the week before. That didn't help. The second year was my 21st birthday. That didn't help. And last year I don't have an excuse. Last year I just didn't play well."
Or perhaps he just didn't have the right song for the occasion.