News
Rory McIlroy: Tiger gives up two shots a tournament with rowdiness from the enormous crowds he attracts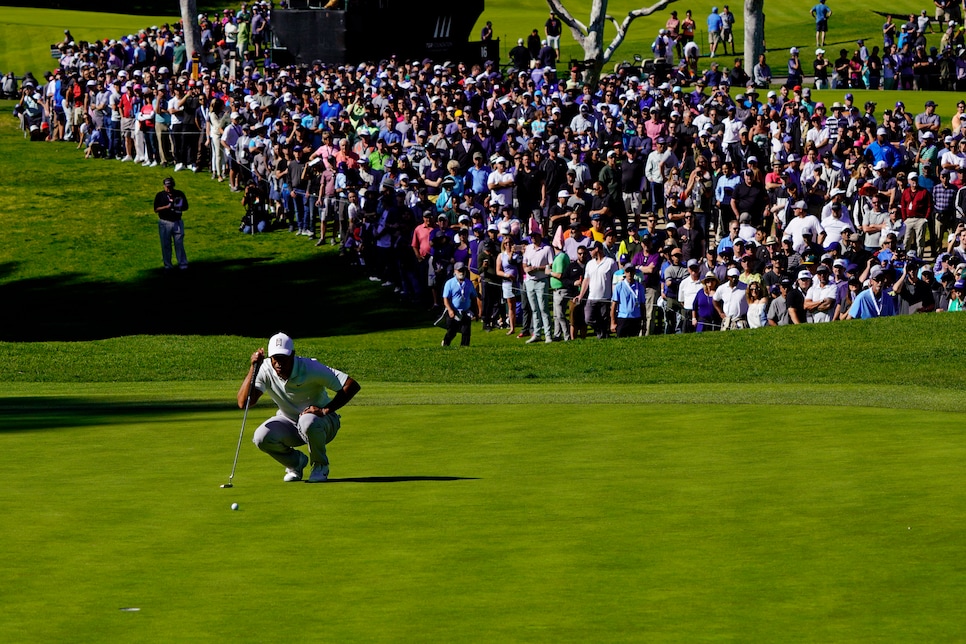 PACIFIC PALISADES, Calif. — Lest anyone think golf's biggest loudmouths reside only in Phoenix, Friday at Riviera presented its own set of problems.
With Tiger Woods playing here for the first time in a dozen years, warm and sunny skies, swelling crowds and no doubt more than a few cold ones going down, it was a perfect storm for some stupidity.
"I swear, playing in front of all that, he gives up half a shot a day on the field," playing partner Rory McIlroy said. "Like it's two shots a tournament he has to give to the field because of all that that goes on around him."
Not even those two shots would have helped Woods make the cut, but that's not the point.
From shouts of "Mashed Potatoes!" to "Guinness!" among other lame yell-as-loud-as-you-can moments—some of which took place during or almost instantaneous to various shots—it had an impact.
"Whether that calms down the more he plays and it doesn't become such a novelty that he's back out playing again because it's tiring," McIlroy continued. "I need a couple Advil just to—I've got a headache after all that.
"You know, whoever that's teeing off at 8:30 in the morning doesn't get that and can just go about his business and just do his thing. That's tough. He has to deal with that every single time he goes out to play."
"It's cost me a lot of shots over the years," said Woods, who in his prime endured a similar environment. "It's cost me a few tournaments here and there. It's been a lot because all it takes is one shot on a Thursday that you lose a tournament by a shot on Sunday. What people don't realize, it's not just something that happens on Sunday afternoon, this is cumulative and it's par for the course."