News
Rory McIlroy says Tour Championship, Ryder Cup won't change the complexion of his season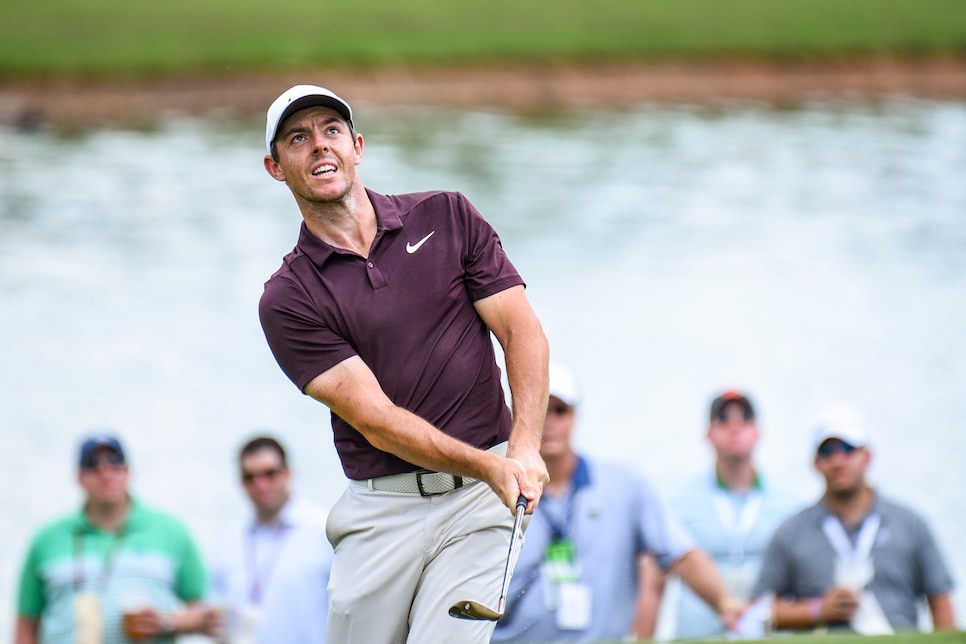 ATLANTA—Rory McIlroy wasn't haven't it. He understood the question, or perhaps more importantly, why it was asked. But he shut it done immediately.
The question being, "These next two weeks, could they really change the complexion of your season?"
"Not really," McIlroy replied. "I'm playing well. It's not always about the results, it's about the journey, and it's about trying to keep improving and getting better."
There's a harsh undertone to that question: McIlroy is at East Lake trying to salvage a lost season. Again.
As a general rule, a player has clearly performed well enough throughout the year to get to this juncture of the calendar; that Rory reached this point in just 17 events is testament in itself. Drilling it down to specifics, 2018 shouldn't be classified as a lost year for McIlroy, but a bounce-back campaign. In return from injury, the Ulsterman captured his first win in 19 months at Bay Hill, played in the final group on Masters Sunday, finished runner-up at the Open. He logged six top 10s, ranked sixth in scoring, and sixth in strokes gained. It was a good, good year.
Or "is," as McIlroy posted a three-under 67 in the opening round in Atlanta, sitting just two back heading into Friday at the Tour Championship.
It was better than that, at least at the start, Rory going on one of those Rory runs with four birdies in the first six holes to take the early lead. He actually made seven birds on the day, but also bogeyed the eighth and 17th, and, after finding a greenside bunker with his approach on the 12th, proceeded to three-putt for a double.
Still, it was a strong start for a player who won this event just two Septembers ago.
"I played well," McIlroy said. "Yeah, great start...Unfortunately, I just didn't keep it going. But if I keep swinging and hitting the ball like that and giving myself chances, I should be right up there at the end of the week."
But what would that mean for McIlroy, other than padding the bank account?
"I don't know," McIlroy admitted, regarding the prospect of a win." You know, I'm just taking it each day as it comes, and I don't really—I know that my game is good enough to win, but honestly, I haven't thought that far ahead."
That's because the curse of McIlroy's stature—and make no mistake, it can be a curse—is a season sized up by just four events. Though he came close in two of them this year, close don't cut it in the history books. McIlroy's 2019, fairly or not, doesn't begin until April 11. Even his play in the Ryder Cup, an event and environment the 29-year-old thrives in, won't alter the tenor of 2018.
"I mean, I go (to Paris) next week and win five matches and we lose the event, I'll be devastated," McIlroy said.
Nevertheless, as McIlroy pointed out, though he'll ultimately be judged by his work in the majors and the majors alone, the progress in between is a good start. And maybe he realizes a season shouldn't, isn't defined by what happens at the end.
"If you look at my results this year compared to last year, it's a step in the right direction," McIlroy said.
Though it's no green jacket or claret jug, a win at East Lake continues him down that path.