PGA Tour
Would pros skip majors if the purses don't rise? Rory McIlroy says that could happen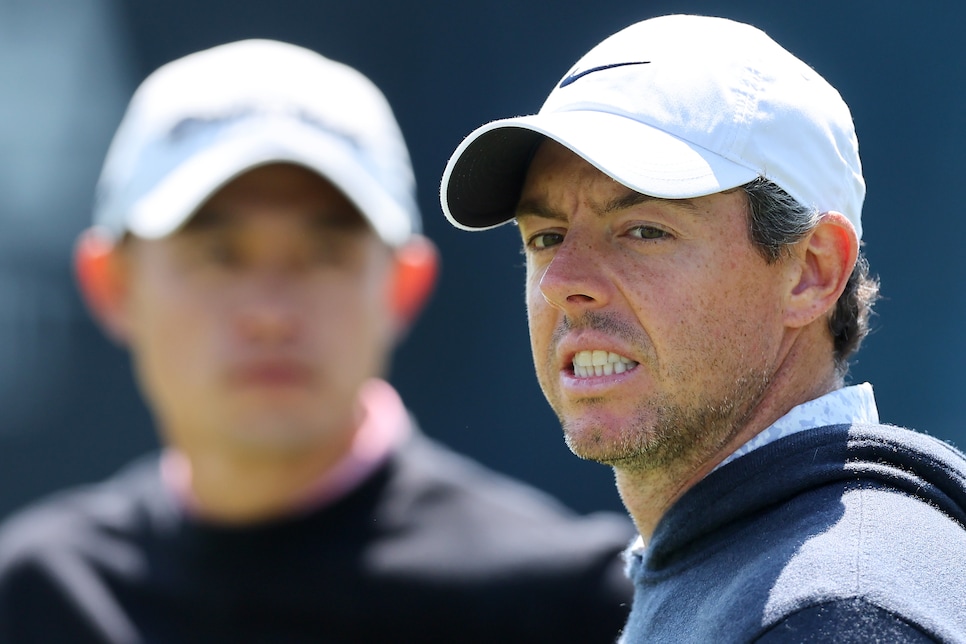 DUBLIN, Ohio — In another era, golf's major championships made the players. It made their careers, and it made their ability to make a better living. Today, the players make the majors. Or so it appears, according to four-time major winner Rory McIlroy.
In response to the launch of the LIV Golf League, which offers $25 million purses at each of its events, the PGA Tour has increased its prize money at a number of designated events, including this week's Memorial Tournament, which bumped its purse $8 million this year to $20 million. The major championships also have responded in kind, with the Masters offering a record $18 million this year and the PGA Championship awarding $17.5 million, also a record.
Should the major championships, including the U.S. Open and Open Championship, find a continual proliferation of purse increases unsustainable, McIlroy said it wouldn't stop him from competing in golf's four biggest tournaments, but the organizations that run those championships might risk losing other players. And they can't afford to do that.
"It wouldn't stop me from playing a major, but at the same time the major championships basically rent the talent for a week from the PGA Tour, and you could argue from LIV and DP World Tour and wherever else," he said Wednesday at Muirfield Village Golf Club. "So, the major championships aren't going to be the product that they are without the top players in the world.
"So, would that mean that I would, or anyone would, go to the lengths of not playing a major championship to make a point? No. But that's just having a reasonable conversation with the governing bodies and the people that run those tournaments and try to come up with a solution."
The solution being more money? It appears so.
The No. 3 player in the world and an outspoken representative for the PGA Tour the past year, McIlory has twice won the PGA Championship to go with one victory each in the U.S. Open and Open Championship. Whether the majors or other tour events can continue to increase purses is a legitimate question, one the native of Northern Ireland couldn't answer.
Nevertheless, he believes golf overall is in a position to continue to increase financial incentives for players.
"You have a new entity [LIV] coming into the game offering 25-million-dollar prize funds and other entities feel the pressure to keep up," he said. "You think about the four most important tournaments in our game, the prize funds aren't in the top 20 of prize funds. You think about that, right? That doesn't quite add up. So whether there needs to be some sort of correction in that or—I don't know.
"Look, as a player these big prize funds are great. But it's a good question whether that's sustainable in the long-term. Golf has never been healthier. The industry's doing really well. There's more money coming into the game than ever before. More people want to put money into the game. For the short- and medium-term, I don't think it's a problem. But long-term, I don't really have a good answer for you. But right now, I think it's at least sustainable for the next decade."
Coming off a T-7 finish at the PGA Championship at Oak Hill despite fighting his swing, McIlroy seeks his first victory of the year. He has four top-10 finishes at Muirfield Village Golf Club in 11 Memorial appearances.
"I can't remember a time where I felt so uncomfortable over the ball for four days," he admitted. "So I needed to go back home and work on some things and, yeah, feeling a lot better about it, not fighting the club face quite as much. Feel a little bit more free, which is obviously a nice feeling."
Especially coming into a $20 million event.