The Loop
Rory McIlroy has a soccer pitch at his British Open house, but he won't repeat last year's injury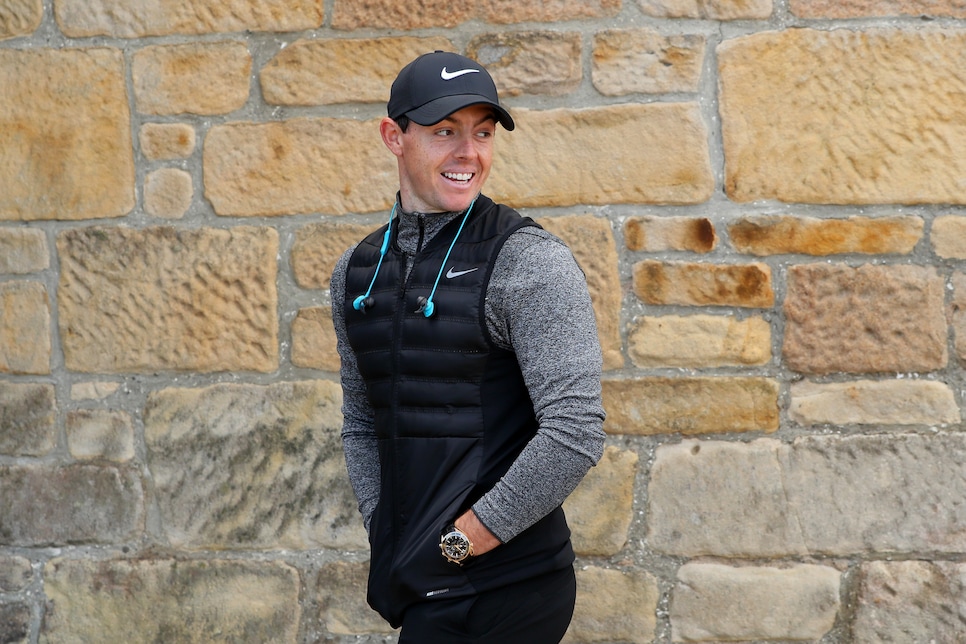 PRESTWICK, Scotland -- So much has happened in golf over the past year that you might've forgotten Rory McIlroy missed the Open Championship last year after rupturing a ligament in his ankle.
There'll be very little soccer played by Rory this week. Though the talk about the four-time major winner has been all about Zika and the Olympics before this year's Open kicks off, Rory hasn't forgotten he missed the 2015 Open at St. Andrews, and he admitted on Tuesday night at the annual Association of Golf Writers dinner that he's more excited to be playing than anything.
Funny enough, the house McIlroy rented near Royal Troon this week has a soccer pitch in the back yard. The 27-year-old found the irony with it, mentioning it at the dinner last night. And in the candid chat with the golf writers, he admitted he "passed the ball around" a little bit at his house.
"But that's about it," he laughed.
His friends and family will surely enjoy some soccer this week, but it sounds like Rory has learned his lesson from last year -- going all-out with soccer isn't worth missing one of the year's marquee events.
Rory's comments on Tuesday were polarizing, leading pundits such as Brandel Chamblee to rip him for lamenting golf's grow-the-game initiatives. And yet others have appreciated his honesty.
No matter how you feel about the Olympics issue, Rory knows what he said on Tuesday was controversial -- admitting at the dinner, too, that he sometimes reads what the media writes, but "not tomorrow."
As long as he avoids playing too much football, then that'll help his chances this week.