Bounce Back
Rory McIlroy pulled off an impressive career first in his comeback victory at Quail Hollow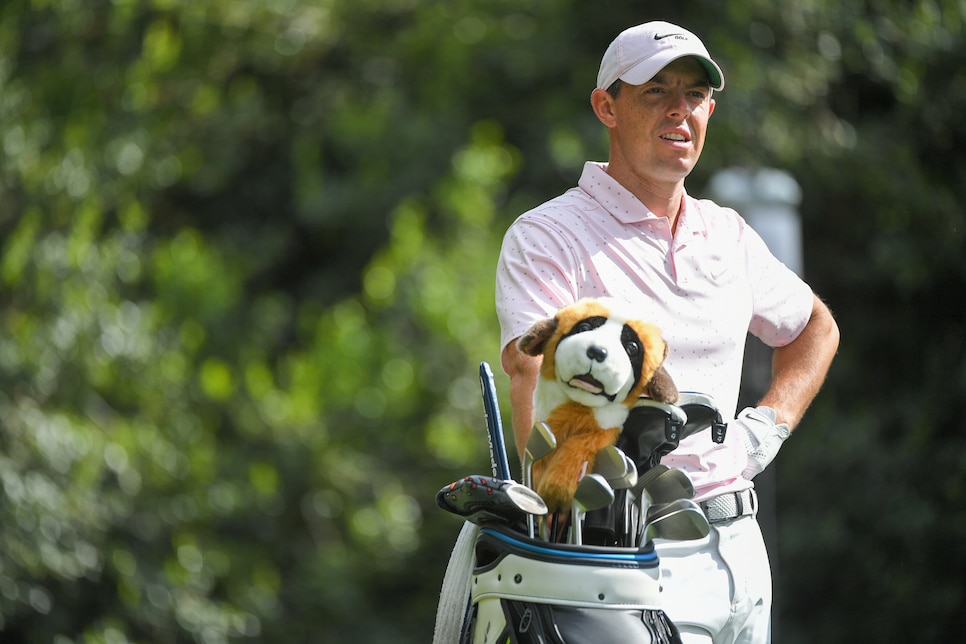 Following an opening round, one-over 72, it felt like we were in for another lost week for Rory McIlroy. Then, he literally bounced back for the ultimate bounce-back victory, shooting rounds of 66, 68 and 68 to capture his first win since November of 2019.
While it was hardly the biggest come-from-behind win ever, it did mark an impressive career first for the 19-time PGA Tour winner. McIlroy, historically a fast starter, had never opened with an over-par round in any of his previous 18 victories like he did this week at Quail Hollow. Shoutout to ChiTown-Mo, a golf writer for fantasy and betting analysis website NBC Sports Edge, for first pointing this out:
As he also pointed out, only one other time did McIlroy open with a 72 and go on to win, and that was in his first career victory at Quail Hollow in 2010. That was not an over par round, however, as Quail Hollow played to a par 72. Since then, though, the second hole has been converted from a par 3 to a par 4, the fourth hole from a par 4 to a par 3 and the fifth from a par 5 to a par 4, making the opening nine a par 35 and the overall par 71. Oddly enough, McIlroy did shoot a one-over 73 in round two in 2010, then went 66-62 for his maiden tour win.
Only two other times has McIlroy shot in the 70s on Thursday and gone on to win, and one of them was also at Quail Hollow in 2015. That week, he shot a two-under 70 in the first round and followed with rounds of 67-61-69 to win by seven. The other time he shot 70-plus in round one and won was at the 2016 Deutsche Bank Championship, where he went 71-67-66-65 to win by two over Paul Casey. In his 14 other stroke play wins, McIlroy has opened with 69 or better every time, and 67 or better 11 of those times.