News & Tours
Rory McIlroy tossed his 3-wood towards the New Jersey Turnpike because sometimes clubs need to die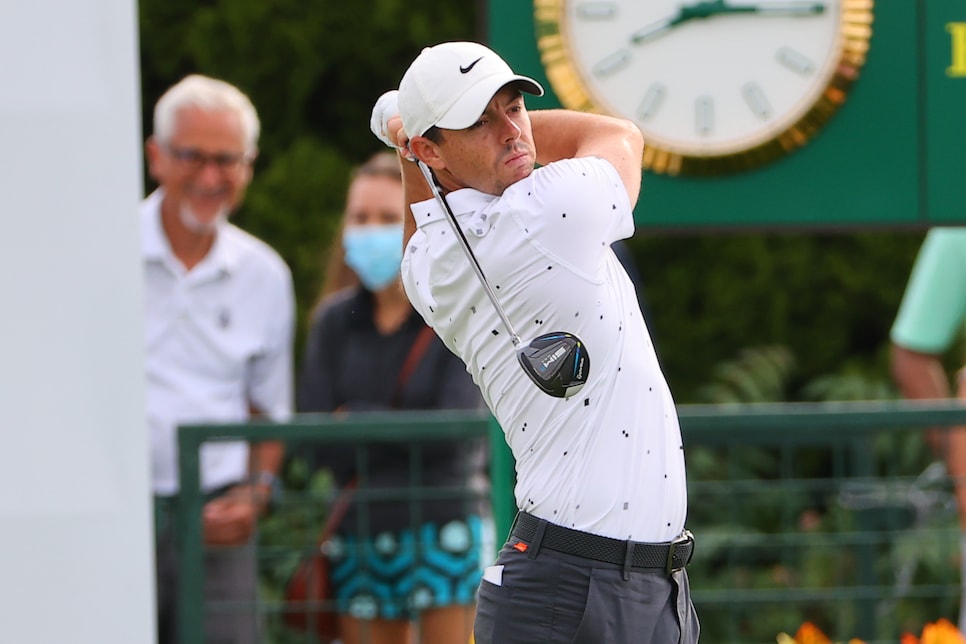 We are subscribers to the "bad carpenters blame their tools" theory when it comes to golfers and their equipment. In that same breath … sometimes a club needs to die. So we come here not to criticize Rory McIlroy for what he did to his 3-wood on Monday, but to sympathize.
McIlroy made the cut at the playoff-opening Northern Trust last week but was never a factor in the proceedings, finishing 13 strokes behind Tony Finau at Northern Trust. The Ulsterman was seen putting in extra hours at the Caves Valley range on Tuesday, perhaps a byproduct of that so-so finish (at least to McIlroy's lofty standards). Turns out that extra season was needed because McIlroy needed to be fit into a new driver and fairway wood. A new driver because the one he was using was spinning too much to McIlroy's liking.
The 3-wood …, well, take it away, Rory.
"I threw my 3-wood onto the New Jersey Turnpike off the 9th hole yesterday, or on Monday, and so I was without a 3-wood coming here," McIlroy explained.
However, before you try and file an insurance claim or lawsuit for a rogue 3-wood falling from the sky and banging up your Toyota Camry on the way to Hackensack, there's a good chance McIlroy's stick didn't reach the turnpike. But for those wanting a free 3-wood, have at it:
"I mightn't have reached the road but I threw it into the trees off the ninth tee at Liberty National," McIlroy clarified, "so if someone wants to go get a 3-wood, there's one in there somewhere."
Again, we empathize with Rory's frustrations. But when in Jersey, do as the Jerseyites do. Meaning tie a stick of cement on that bad boy and fire it into the Hudson.
McIlroy's not been his usual self this summer, dropping out of the top 15 in the world ranking for the first time since 2009. Luckily, this week's venue at Caves Valley should fit his style, giving him a platform to make a late run at the FedEx Cup.
"It's a big ballpark, can certainly let it rip out here, hit a lot of drivers," he said. "I think there's been a lot of rain in the Baltimore area, so it's pretty soft, so the ball is not really going anywhere when it hits, which is good. It makes the course play nice and long, which I like."
And for his sake, hopefully he likes the new sticks in his bag, too.