Apparel
Rickie Fowler will honor Arnold Palmer with a pair of limited-edition kicks
This week, Rickie will wear a fresh pair of custom AP IGNITE Hi-Tops. Padron and Puma have once again joined to design these shoes, which are splattered with Arnie's signature umbrella logo and feature a pink lining on the collar—an ode to Palmer's love of wearing pink.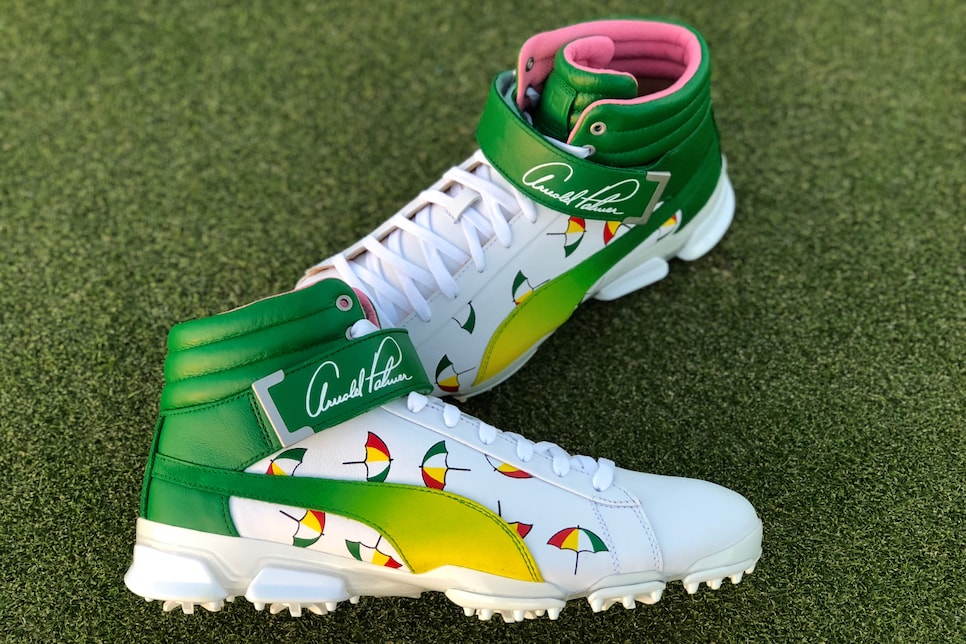 Palmer's signature is written across the strap of each shoe, and the other side of those straps read: "9/10/1929 - ∞" (Palmer's birthdate and the infinity symbol). The left heel reads, "Long Live AP" and the right heel reads, "The Legend Lives On." Rickie requested each of these inscriptions.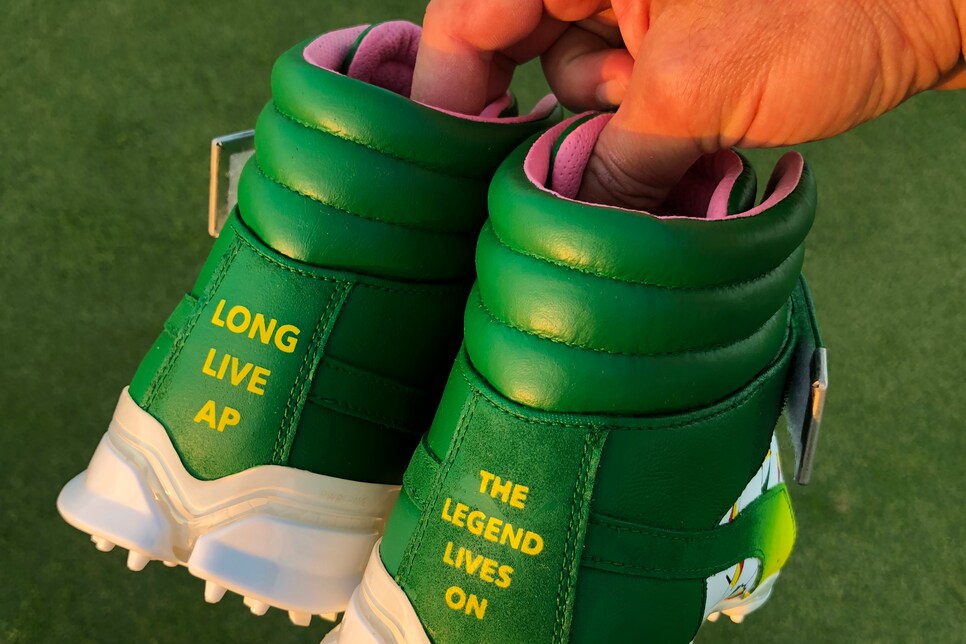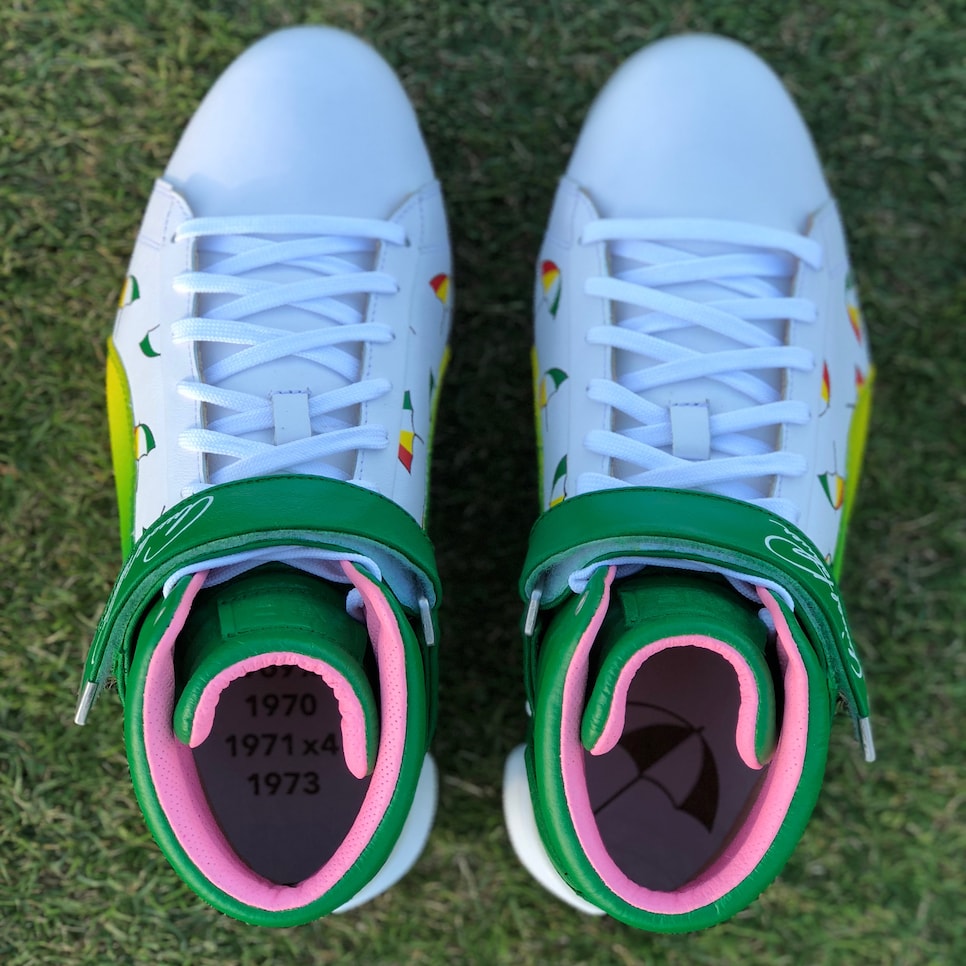 Rickie will also wear a pair of limited-edition Puma Golf PWRADAPT shoes and an Arnie's Army PUMA Snapback cap. Both the shoe and the cap are designed with the silhouette of a young Palmer, and they highlight each year that Palmer won on the PGA Tour along with the number of times he won in each respective year.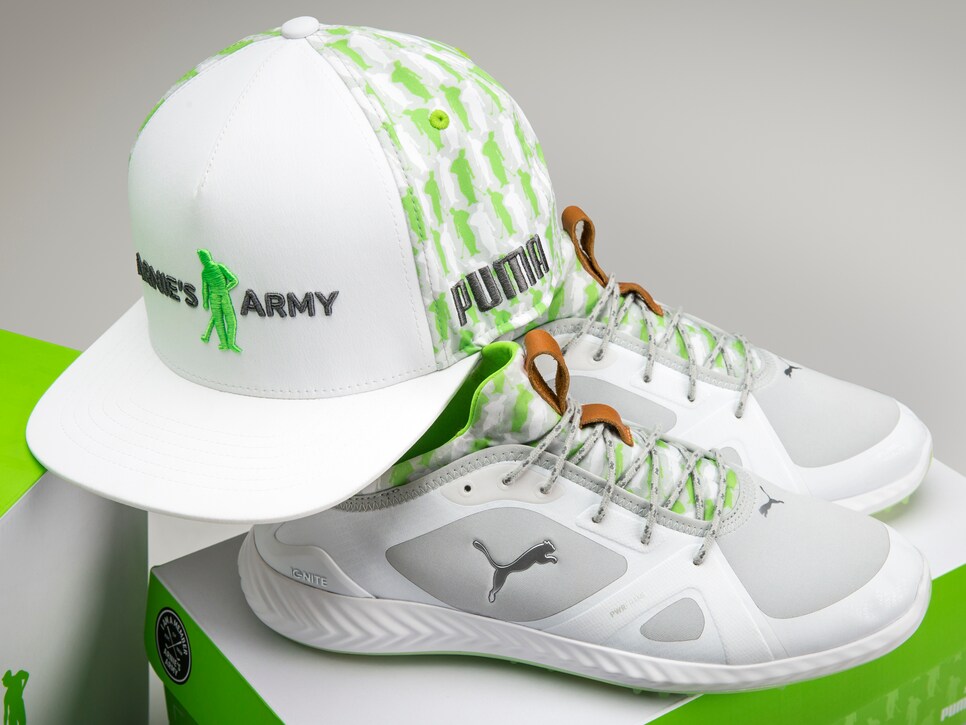 Just 62 pairs of the Arnie's Army PWRADAPT shoe exist (to celebrate Arnie's 62 PGA Tour wins), along with 175 Arnie's Army Snapback caps. Through a donation to Arnie's Army, fans can win the Grand Prize of the only pair of custom hi-tops that exist beyond Rickie's closet, which will be autographed by Rickie himself. But every donation will also register fans to potentially win one of the Arnie's Arnie PWRADAPT shoes or one of Arnie's Army Snapback caps.