CJ Cup
Rickie Fowler offers a pretty blunt assessment of his recent on-course struggles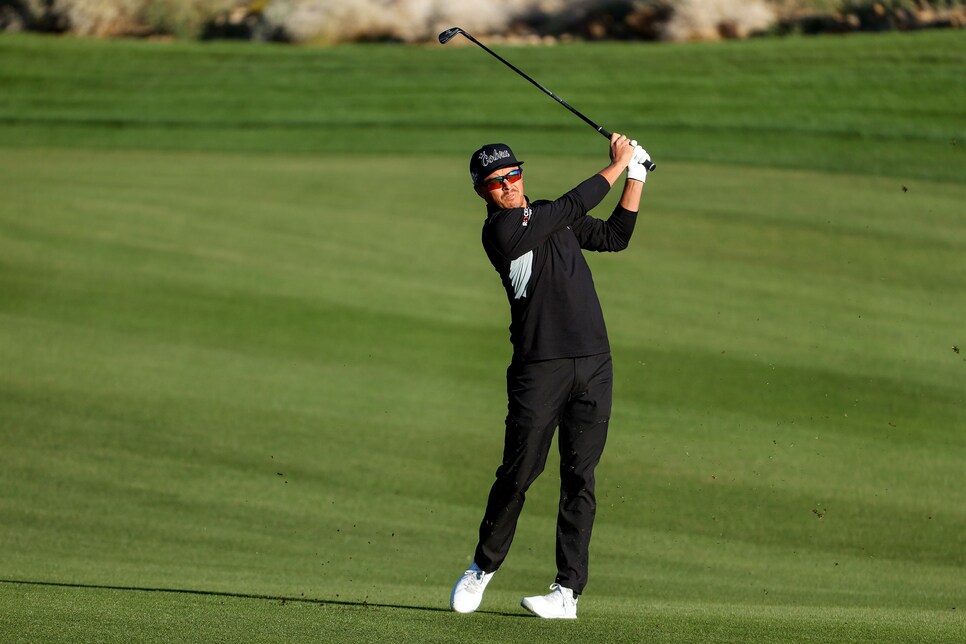 There are 36 holes left in the CJ Cup, too many to do more than merely speculate on how things will play out for Rickie Fowler as he works on building confidence to close out a year that has offered little of it.
The good news: A pair of 66s have the 32-year-old in the top 10 of a PGA Tour event heading into the weekend for the first time in a while. The bad news: He's six shots off the lead of Keith Mitchell and probably has to go even lower over the next two rounds at The Summit Club to have a chance of winning.
Fowler's last win on the PGA Tour came at the 2019 Waste Management Phoenix Open. Since then, he's fallen from eighth in the World Ranking to 128th entering this week. The last time he shot more than two straight rounds in the 60s in a tour event was 14 months ago at the 2020 WGC-FedEx St. Jude Invitational.
Much has been written about Fowler's slide, how he failed to qualify for the Masters, the U.S. Open and the FedEx Cup Playoffs for the first time in more than a decade. Less has been said by Fowler about how he's processing his struggles.
On Friday, Fowler opened up about his mind-set as he's stumbled along in 2021.
"When you're in those low points, there's times when you wonder like am I ever going to be back in that position," Fowler said. "Obviously, you believe that you can, but there's those thoughts of like golf is obviously one of the most humbling sports there is and you can never take it for granted."
It's not that Fowler hasn't put in the time and effort to turn things around. Late summer into the fall, he's worked extensively with coach John Tillery on swing changes that offer hope. "A lot of progress was made, especially over the kind of six, seven weeks that I had off prior to coming to Vegas," Fowler said.
Still, he missed the cut last week at the Shriners Children's Open, his first start of the 2021-22 season. Fowler stuck around Sin City over the weekend and visited Butch Harmon, taking away encouragement in what his former instructor had to say about he was seeing.
"I told Butch over the weekend when I was hitting balls with him, when I worked with him, I probably wasn't as knowledgeable about my swing, but it was simple and I understood what we were trying to do and I knew where we were at and I understood it," Fowler said. "I feel like now I'm in a similar position, but I'm much more knowledgeable about the golf swing in general as well as mine, so that's basically where we are.
"It's definitely been humbling, we've been patient, but it's nice to see some stuff start paying off."
Of course, there's more to learn come this weekend, something Fowler is optimistic about.
"Obviously if you look at anyone's career, everyone's up and down, no one's ever held it steady for, you know, a long period of time," Fowler said. "Tiger's probably been the most impressive with it as far as when he was good, he was good, and had his little times off. Even I think Jack is probably the one that doesn't get talked about very much, he had his ups and downs. It's there, it's going to happen. … It's not so much how you deal with when you're playing well or bad, it's just more so just kind of staying who you are and not letting it affect you as a person, keep kind of moving forward."