Short Game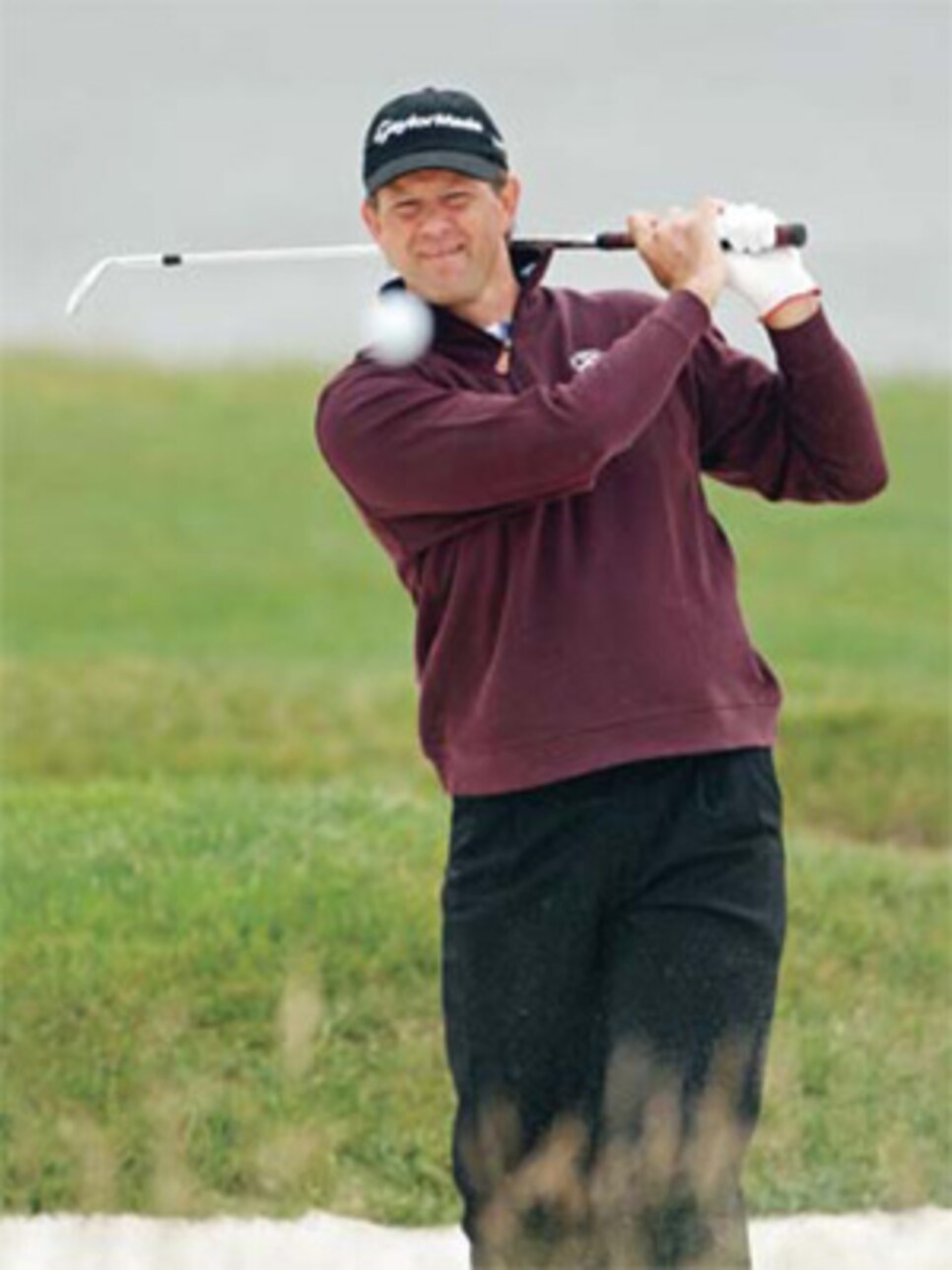 When you need more distance than your standard greenside blast shot provides, bag your sand wedge and opt for a gap or pitching wedge. The lower loft will allow you to hit the ball farther without making a bigger swing or hitting too close to the ball.
With a normal lie in the sand, play the ball opposite your front foot or just inside of it. The worse the lie, the farther back you need to move the ball. But don't go too far back. Your limit should be the middle of your stance.
Try to stay as steady as possible with your legs during the swing. You need to have good footing to do this, so twist your feet into the sand a little. The long bunker swing is very much an arms-and-shoulders motion.
√ ADJUST YOUR SWING SHAPE.
Make a sweeping swing instead of a digging swing. You still should make an out-to-in pass through impact, but square the face a bit more and enter the sand about an inch behind the ball. Think sweep, not dig.
RETIEF GOOSEN has won 30 tournaments worldwide, including the 2001 and 2004 U.S. Opens. He ranked 12th in scrambling on the PGA Tour in 2010.