News
Report: Donald Trump moved kids-cancer donations into his own business via golf events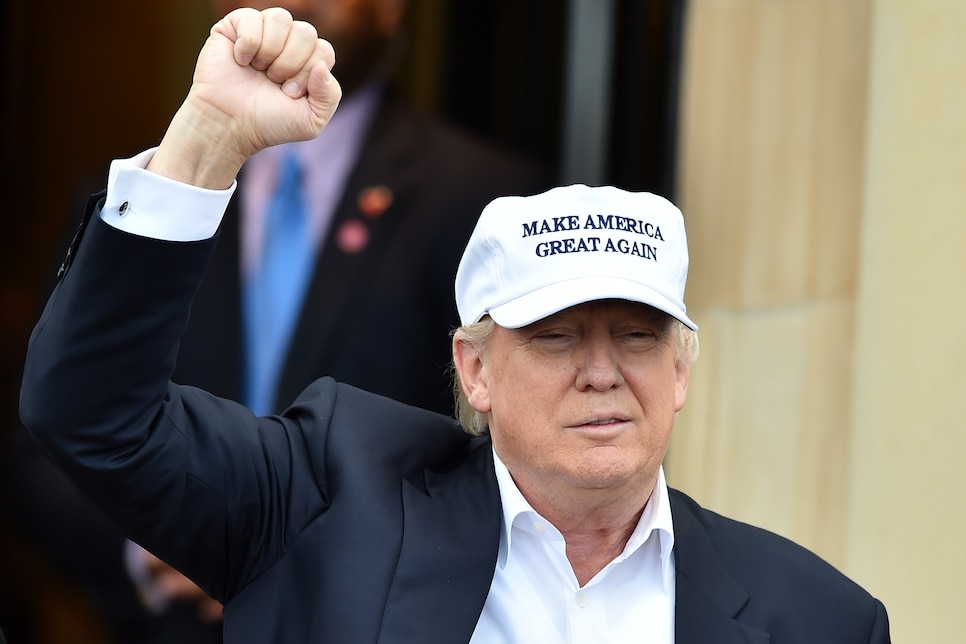 According to a Forbes report, a cancer charity managed by Eric Trump -- son of President Donald Trump -- paid the Trump Organization more than $1.2 million for fundraising golf events despite Eric's claims that the charity was able to use Trump facilities for free. Writer Dan Alexander cited two sources claiming it was President Trump himself who directed the Trump Organization to charge Eric's group for use of property.
Moreover, the Donald J. Trump Foundation -- already under the spotlight for questionable philanthropic efforts -- reportedly directed $100,000 in donations to the Trump Organization through Eric Trump's foundation as revenue. And though benefactors were told their donations were heading to children's cancer research and treatment, more than $500,000 was redistributed to other organizations, most of which were connected to Trump family members and groups that consequently paid to host golf events at Trump venues.
According to Ian Gillule, who worked as membership and marketing director at Trump National Westchester, when President Trump initially learned of the free usage, he "had a cow."
"He flipped," Gillule told Forbes. "He said, 'I don't care if it's my son or not -- everybody gets billed.' "
Alexander notes in the Forbes story that such practices appear to defy federal tax rules and state laws that ban self-dealing and misleading donors.
The Trump Organization is deeply involved with golf around the globe. Trump National Golf Club in Virginia recently hosted the Senior PGA Championship, while Trump Bedminster will be this summer's venue for the U.S. Women's Open.