News
Report: All-American Davis Riley to skip spring season at Alabama to turn pro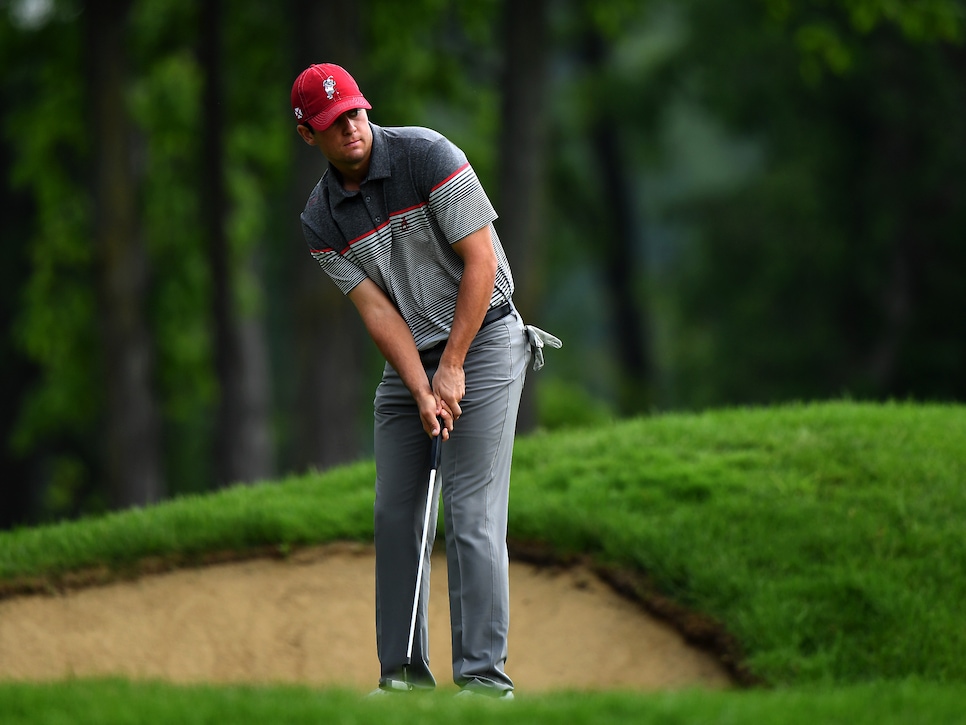 Davis Riley, a two-time All-American and two-time U.S. Junior Amateur runner-up, is skipping his senior spring season at Alabama to turn pro. The Golf Channel was the first to report on Riley's decision.
The 21-year-old guided the Crimson Tide to the NCAA national championship last season, where the team came up short to Oklahoma State in Stillwater. Riley lead the team in scoring average in the fall, posting rounds of par or better in 10 of 13 appearances. He is currently ninth in the World Amateur Golf Ranking.
Riley was not expected to depart mid-season, leaving Alabama, currently ranked fifth, without its top player. He was the only senior on the Alabama squad.
"As the year went on, I think the allure and the dream of playing professional golf just became too big," head coach Jay Seawell told Golf Channel. "It's just like I tell all of our players, when we recruit them it's not a four-year decision, so if it's only three-and-a-half (years) it's still a lifetime. We're going to pull for him and we're thankful for everything he did while he was here."
In his career in Tuscaloosa, Riley had nine top-five finishes, including one win. He leaves with a 71.3 scoring average.