Instruction
Wes Mensing Was A Rising Star In Golf Instruction Who Was Taken Way Too Soon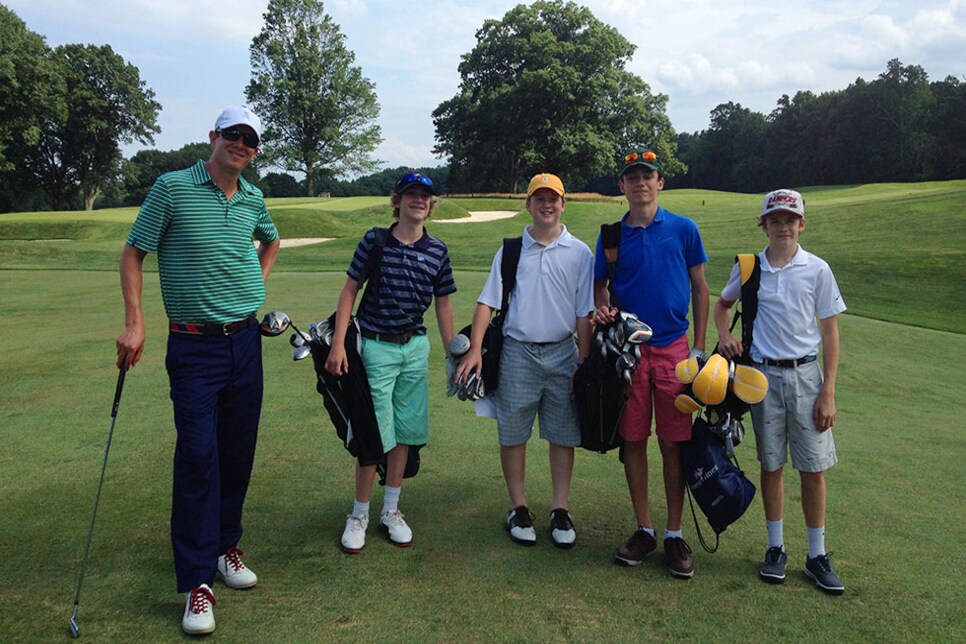 Our February 2015 issue landed on desks this week at the Golf Digest offices. Usually a source of pride, this magazine was also a stark reminder of an awful tragedy within the golf world.
Wes Mensing wrote a story for us in that issue, which will hit newsstands next week. A full page short-game article appearing alongside some of the most respected names in golf instruction: Jack Nicklaus, Tom Watson, Butch Harmon, Sean Foley, etc. And Wes Mensing. At 27. It was likely the first of many Wes Mensing articles.
Wes died last Saturday in New York City after he and girlfriend, Erin Sauchelli, were struck by a car. Erin, 30, sustained serious injuries and her condition was reported as stable.
"The golf world lost a great young teacher in Wes, but the planet has lost an amazing human being," said Ben Shear, one of Golf Digest's professional advisors, reiterating a quote from his one-hour tribute to Wes on his SiriusXM show on PGA Tour Network on Monday.
. Only 40 teachers under the age of 40 made the list, and Wes was the second youngest.
In the teaching world, Wes had already been rising fast. He became one of Jim McLean's standout pros at his world-renowned facility at Trump National Doral. He was named lead assistant in his second year, then a master of instruction from 2011-14. Last winter, Plainfield C.C., with its prestigious Donald Ross-designed course, hired Wes to be the club's first-ever director of instruction.
McLean recalls the lengthy conversation he had with Scott Paris, Plainfield's director of golf, before Paris made a final decision. He had narrowed the lengthy list of candidates to a few very qualified pros from around the U.S.
"I told him he was going to get a guy in Wes who's very energetic, and just a great personality. A perfect fit," McLean said. "I told him, there was no way you could go wrong picking Wes. He separated himself from a field of extremely talented folks. And he turned out to be tremendous, blossoming there at Plainfield."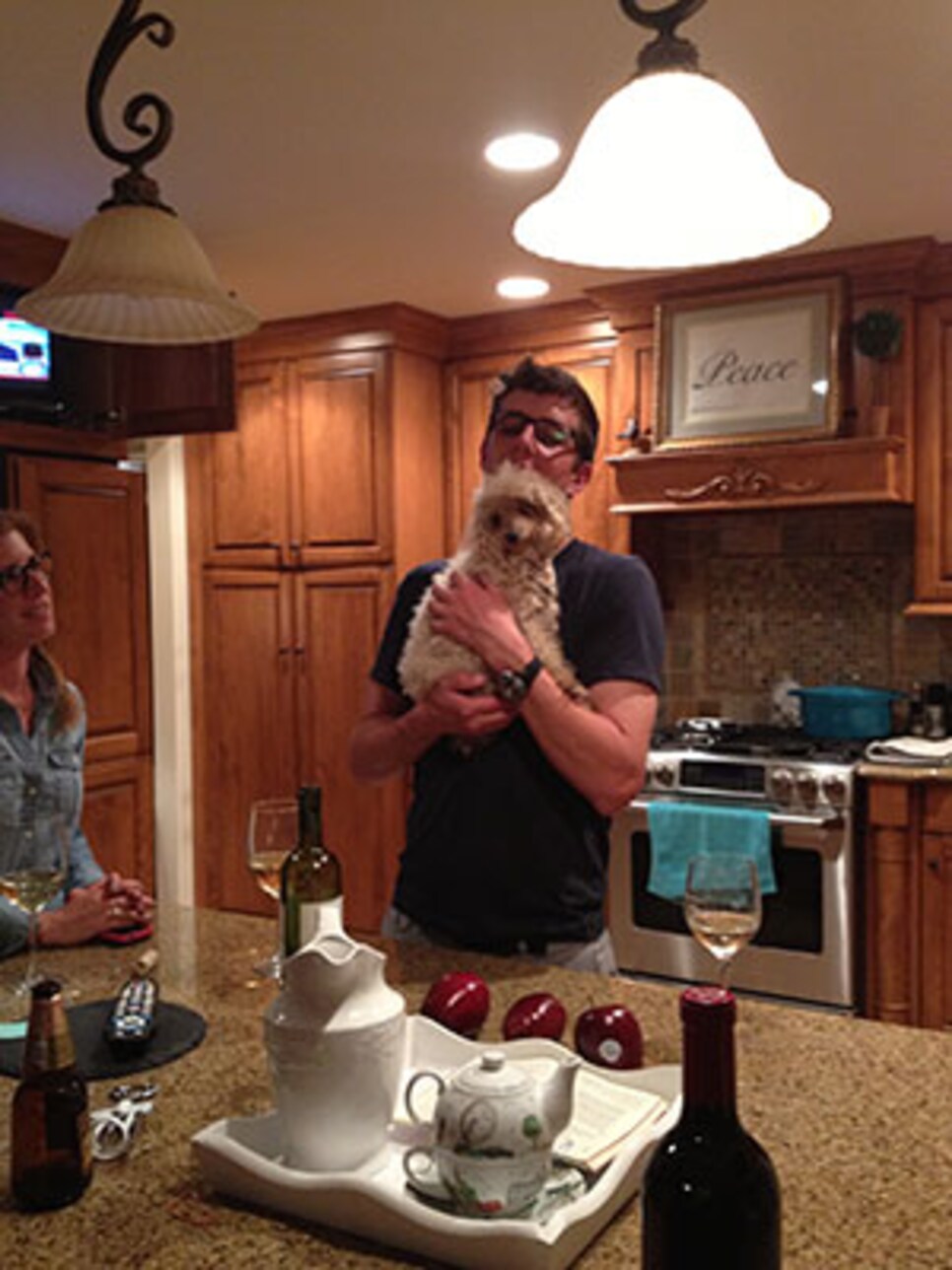 Golf had taken Wes all over the world. To an orphanage in northern Thailand, where he set up a golf camp. To Europe on a number of occasions to give private lessons to golfers he met at Doral.
But the Pittsburgh native, a graduate of Methodist University's PGM program, may have made his most profound impact in just a year in and around New Jersey. Shear calls Mensing's quick influence on golfers around the tri-state area "unlike anything I've seen anybody do."
Within a couple of months, Mensing had golfers at Plainfield -- some who hadn't taken a golf lesson in decades -- booking times with the pro. He worked with juniors, older players, male and female. Everybody wanted time with Wes.
"His ability to attract new people into the game is what our job is all about, and really what our game needs," Paris said. "It amazes me how he had this ability to connect with people."
One common theme of stories about Wes is his modesty. Up until this week, and the outpouring of support from everybody Wes impacted, even his family perhaps didn't realize how successful became. He didn't tell them about the Best Young Teachers recognition. Or his impact at Plainfield. Wes cared more about teaching.
"He was incredibly proud to be recognized by Golf Digest, but my take on it, he was a bit uncomfortable, because he just had such a high level of respect for the other nationally-ranked instructors," Paris explained. "He looked up to so many of these teachers, and learned from so many of them, and now he was listed among them. It wasn't in his nature to necessarily promote himself."
Shear added: "That level of being humble is extraordinary. That's a special quality."
Shear hired Mensing to work at his performance facility in Scotch Plains, N.J., the Athletic Edge, where Mensing worked with a camp of standout junior golfers over the last 10 months. This fall, Mensing also worked at Golf & Body, a highly-regarded performance facility in Manhattan, where Shear also works.
Shear got to know Mensing very well. Wes lived in a cottage on Shear's property since the spring. And he became part of the family, playing hockey or basketball with Shear's kids almost on a daily basis, or engaging in lengthy conversations with Shear's mother-in-law. His infectious attitude had a huge influence on the Shear family.
"He loved life, and he loved learning, and so it's so hard to swallow for our family and so many people who he touched, that this young kid has been taken away from us so soon -- with so much potential," Shear said. "And you're talking about a kid I've known for only 10 months. The outpouring for this young man is crazy. It's truly a tragedy."
Over the last few months, Mensing and Shear were exploring graduate classes in kinesiology.
"Wes was always moving. And what was next. What else can I learn? What else can I experience? That's a special quality," Shear said.
He had the knowledge of golf and the understanding of the swing. But it was Mensing's people skills that really separated him.
"He was a great teacher and a passionate learner. He really had it all: a gift of making people feel good when they stink. After a lesson, even if you were a beginner, you left feeling like you had a great experience," Shear said.
"On so many levels, a lot of us have bits and pieces of what Wes had. You might be a great teacher, and you're really smart and can understand the technical side of it. You might be kind and generous. He had it all wrapped up in one. That's how special a kid he was."
As Paris and Shear said, the outpouring of emotion from Wes' friends and colleagues around the U.S., most of whom were Wes' buddies at McLean's prestigious schools, has been overwhelming. Here are some more:
From Grayson Zacker, who had become a great friend of Wes':
"He had so many friends and was loved by all of us at the golf school. Wes and I were close and challenged each other professionally. He was a real out-of-the-box thinker, and I loved our conversations about the golf swing. There is no telling how high Wes would of climbed in this industry. He possessed a certain mentality that set him apart...tons of positivity. I know he made the most of his time here. Really lived life to the fullest. We will miss him dearly."
From Justin Klemballa, who was Mensing's roommate for about a year and a half when working for the McLean's schools at Doral:
"He was such a beautiful person with such a unique point of view on golf and life. It deeply saddens me that he's left us so young, and I hope his family can get through this tragic time. I'll remember you forever, Wes."
From Jake Toliver, now an assistant pro at Bel-Air Country Club in Los Angeles:
"What an incredible loss. He impacted so many lives, through his spirit and nature alone. So passionate about our trade and very successful for his young age."
(Klemballa's and Toliver's comments were used, with permission by them, from a chain of emails remembering Mensing.)
In memory of Wes, the Wesley R. Mensing Scholarship Fund has been established by those close to him to provide funds for the continuing education of the poor and orphaned children of Northern Thailand, where he spent time helping the impoverished children of that area. The fund's hope is that each child will rise out of poverty with an education to become a leader like Wes, who impacts their family and community.
If you are interested in donating to the scholarship fund, please send your tax deductible donation to: Wesley R. Mensing Scholarship Fund, P.O. Box 2522, Midland, MI 48641.