The Loop
Relive Tiger Woods taking down Ernie Els in that epic duel at Kapalua
This year's Hyundai Tournament of Champions is drawing a lot of attention for its strong field, but that's what we used to expect from what has been the opening event of the calendar year on the PGA Tour since 1953. And that was certainly the case in 2000 (Then the Mercedes Championship) when then World No. 1 Tiger Woods and No. 5 Ernie Els dueled down the stretch at Kapalua's Plantation Course (No. 2 David Duval finished third).
Here's a quick rundown of what happened on that memorable Sunday 16 years ago in case you don't remember: Woods and Els arrived at the course's signature par-5 18th tied. Woods hit a fantastic second shot with a 3-wood to inside of 12 feet, and Els answered with an approach inside of that. Both made the eagle putts (That's matching eagles on a 600-yard-plus hole) to head to a playoff. Playing the same hole again, both made two-putt birdies to go to a second sudden-death hole, where Woods made a winning 40-footer for birdie.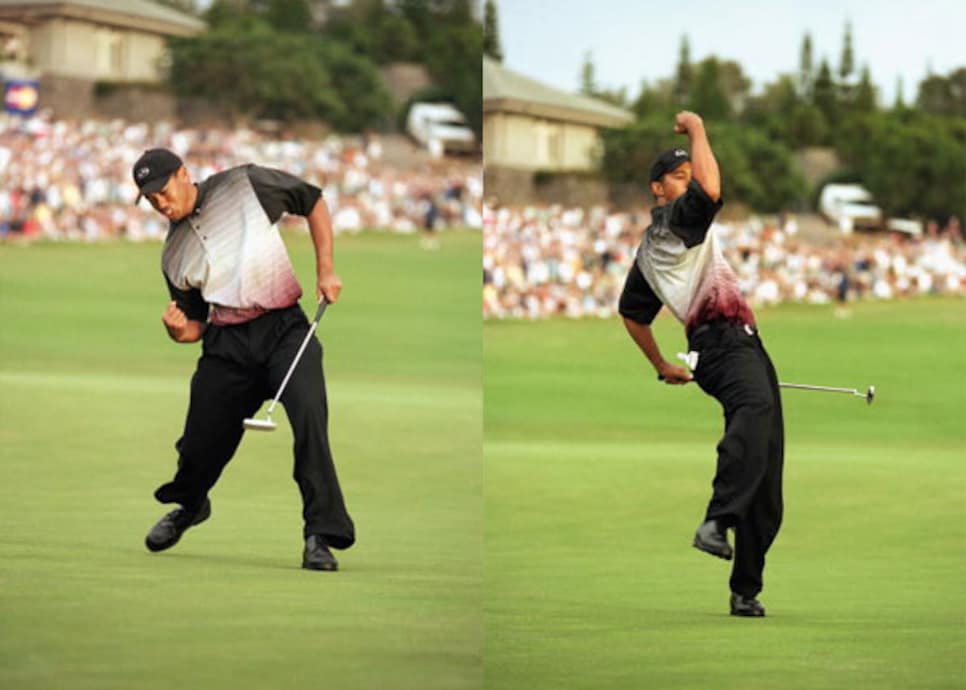 And here's a clip of the dramatic finishing holes:
For Woods, it was his fifth consecutive victory. He'd win his next start as well in what wound up being arguably the greatest season of all time. Woods finished with nine PGA Tour victories in 2000, including three major championships.
"I think he's a legend in the making," said Els, who finished second in three majors that season and ended the year ranked No. 2 behind Woods. "You guys have helped, but he's backed it up with his golf game. He's 24. He's probably going to be bigger than Elvis when he gets into his 40s."
Actually, Woods isn't as big in his 40s (he turned the magic number last month), but good comparison, Ernie. Woods was certainly the King of golf -- and arguably all sports -- during his 20s and 30s.