Driving
Partial wedges and pitches are the score-making shots. That's just as true for tour players as it is for a 15-handicapper. If you have 20 to 80 yards into a green, a one-putt is your goal. The players who are better at it make more birdies, save more pars and get themselves out of more jams. The keys are to pick the right shot for the situation and to take control of three factors: distance, height and spin. The player in these photographs, PGA Tour pro Martin Flores, has been working hard on his pitching, and it has paid off. He's having his best year ever.
SET UP FOR THE SHOT YOU WANT TO HIT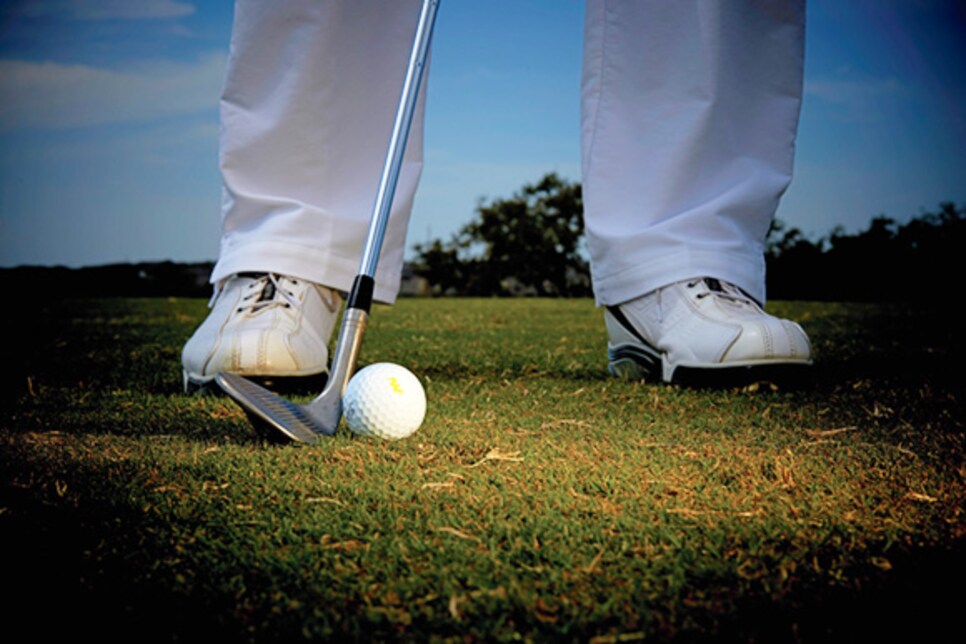 A low, skipping pitch shot is a great play when you have lots of green to work with and can roll the ball to the hole. Your stance is slightly open, and the ball is back, off your right heel (above). Keep the clubface square to slightly open to make the bounce on the club's sole skid along the turf.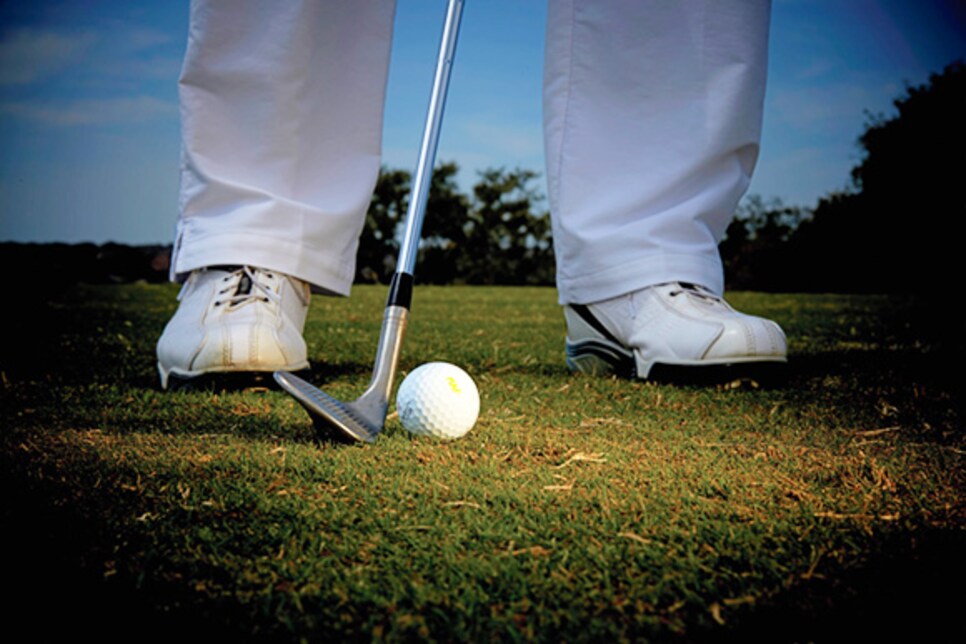 Good players hit standard pitch shots from a neutral address position—a square stance and clubface, a middle ball position and only a slight forward lean of the shaft (above). As you swing the club, you want to feel like you're hitting a mini hook shot, but still skimming the club's sole off the turf.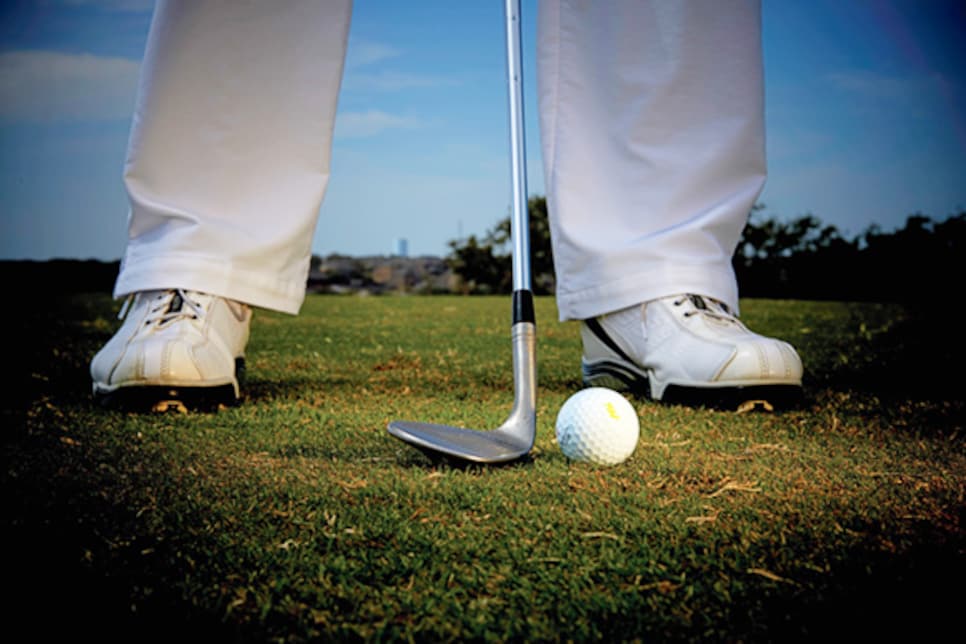 Pitch shots stop quickly for two reasons: height and backspin. By opening the face and moving the ball forward, you pre-set a higher flight (above). You also need more speed to create spin, so turn your body faster instead of flashing your hands through impact. Flash speed is hard to control.
FOCUS ON A FEW SIMPLE SWING KEYS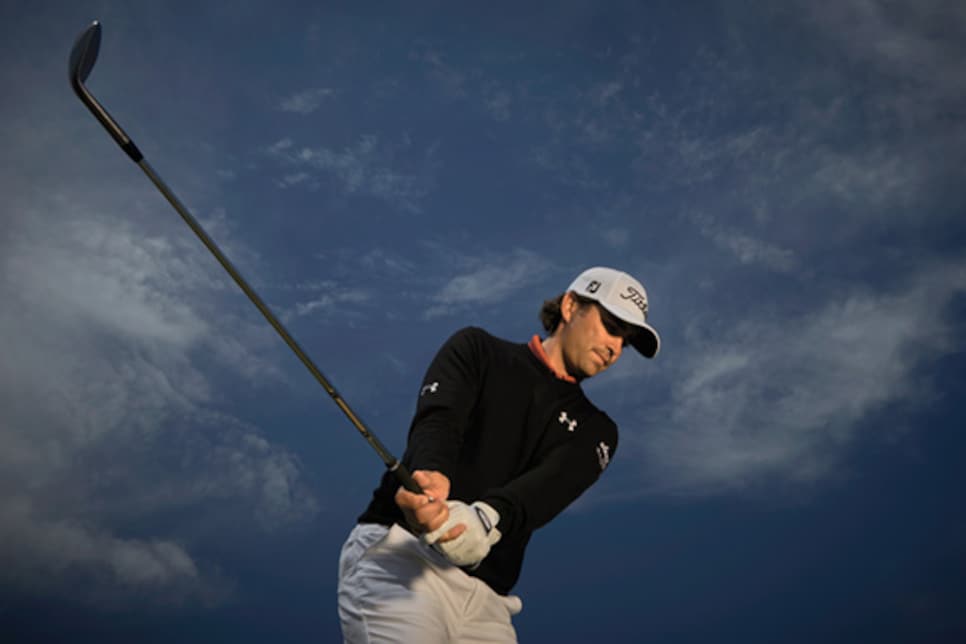 On longer wedge shots, a steeper, V-shape swing beats shallow and U-shape. Feel your weight forward, on your front knee, and pivot around that knee (above). Try to return the clubface at impact with the same loft it had at address. Pushing your hands way forward affects aim and contact.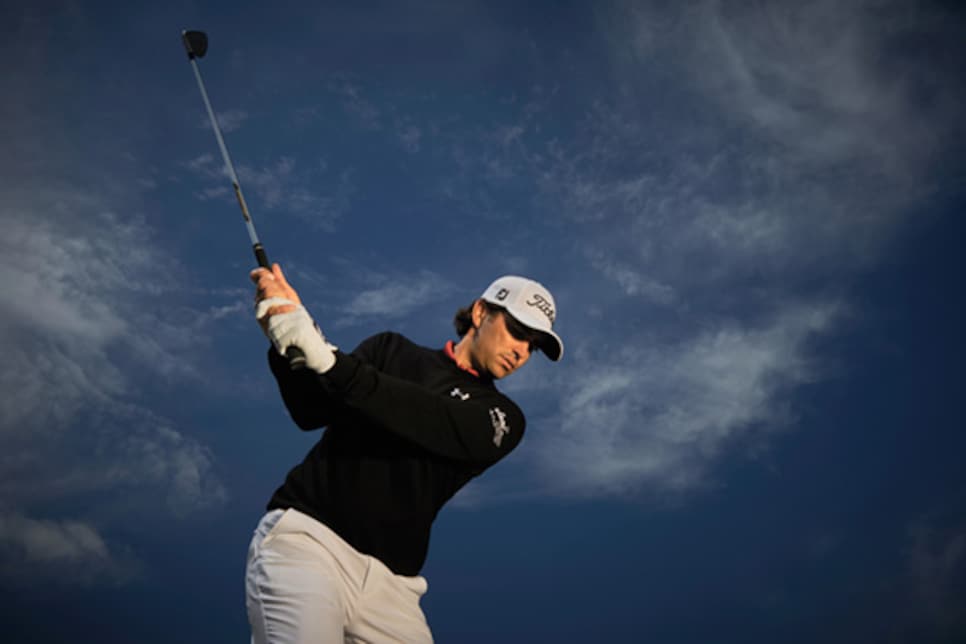 Deceleration on the downswing is a killer on any pitch. The longer the shot, the bigger your swing should be—on both sides of the ball. Match the size of your backswing and finish, and keep your grip pressure constant (left). Tighten it during the shot, and there'll be a grab in the swing as well.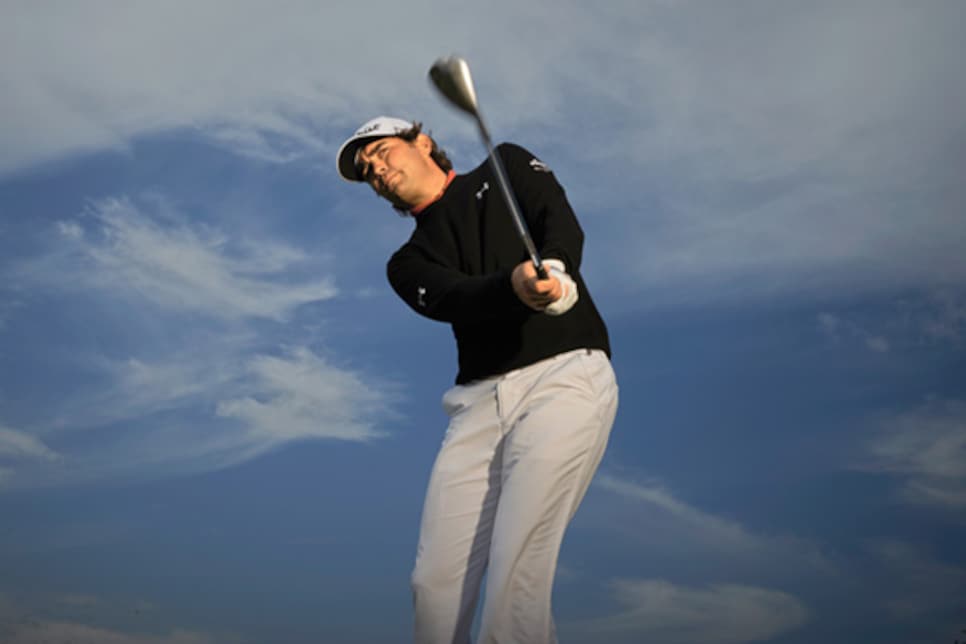 Martin plays this money game with his caddie: He tries to hit pitches his caddie can catch in a baseball glove without moving. Precision comes from a consistent setup and ball position and quiet hands through the shot (above). Let the big muscles, not the hands, control the swing.
is based at Royal Oaks Country Club in Dallas.
Martin Flores is in his fourth year on tour.*