News
If this is how the R&A is trying to make up for canceling this year's Open Championship, it's a pretty creative alternative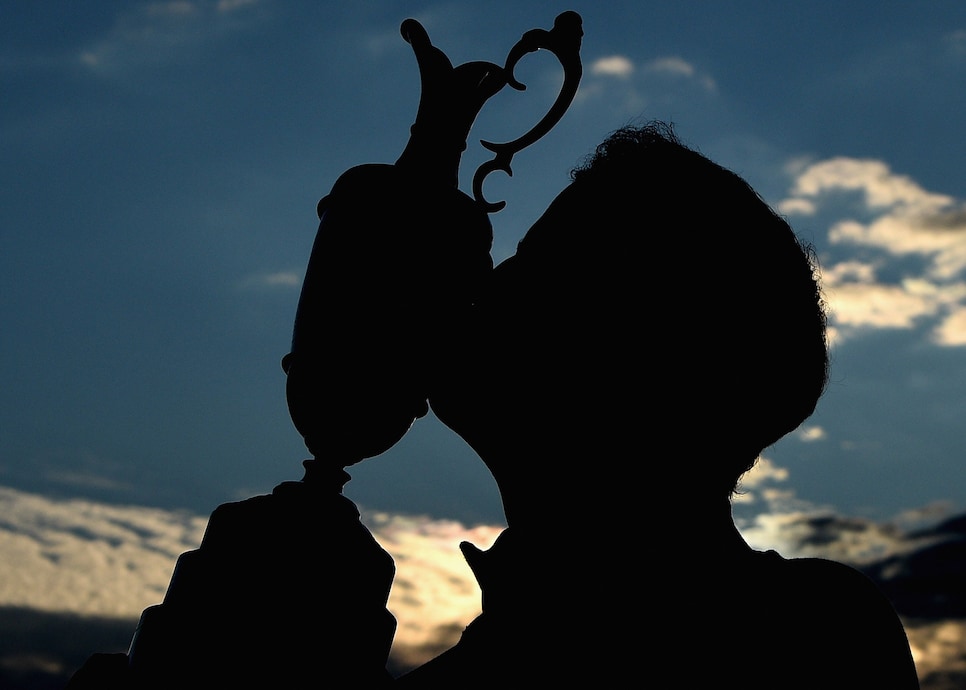 In the absence of an actual men's major championship to broadcast during Masters week in April, PGA Championship week in May and U.S. Open week in June, Augusta National, the PGA of America and the USGA (and their TV partners) chose what seemed like the next best thing: vintage footage of classic past championships to satiate fans. It was done with the large caveat that the real deal for each will, fingers crossed, be played later in 2020.
The same treatment will apply for the Open Championship later this month, although the R&A announced on Monday that it has gotten extra creative with what it will offer fans. (Call it penance for not postponing the 2021 Open but canceling it outright!)
R&A officials revealed they are creating "The Open for The Ages," thanks to the help of sponsors HSBC and NTT Data. The three-hour program will incorporate 50 years of archive footage, edited with modern graphics and commentary, to simulate a "competition" between past champions of different eras on the Old Course at St. Andrews.
Here's the teaser that the R&A posted on Twitter:
The plan is to offer "early round coverage" on July 16-18, the actual dates for which the first three rounds of the 2020 Open at Royal St. George's was supposed to be played. Come Sunday, July 19, the R&A will broadcast the final round on TV throughout the world (SkySports in the U.K., NBC/Golf Channel in the U.S.) and, as well on TheOpen.com.
Fans can have a say in the outcome of the tournament, as a fan vote through the R&A's social-media channels for the winner will be incorporated into the model the R&A is using to simulate the event.
"Golf is one of the very few sports where this concept can be created and brought to life," said Martin Slumbers, R&A chief executive. "The way in which the sport is filmed allows us a truly unique opportunity to reimagine history and bring together the greatest players from many different eras on a scale which has not been done before, either in golf or in other sports.

"We are all keenly feeling the absence of The Open from the global sporting calendar this year and so we hope that this broadcast will generate real interest and enjoyment for the millions of golf and sports fans who closely follow the Championship every year."