News & Tours
Rafael Campos missed out on his first tour win in gut-punching fashion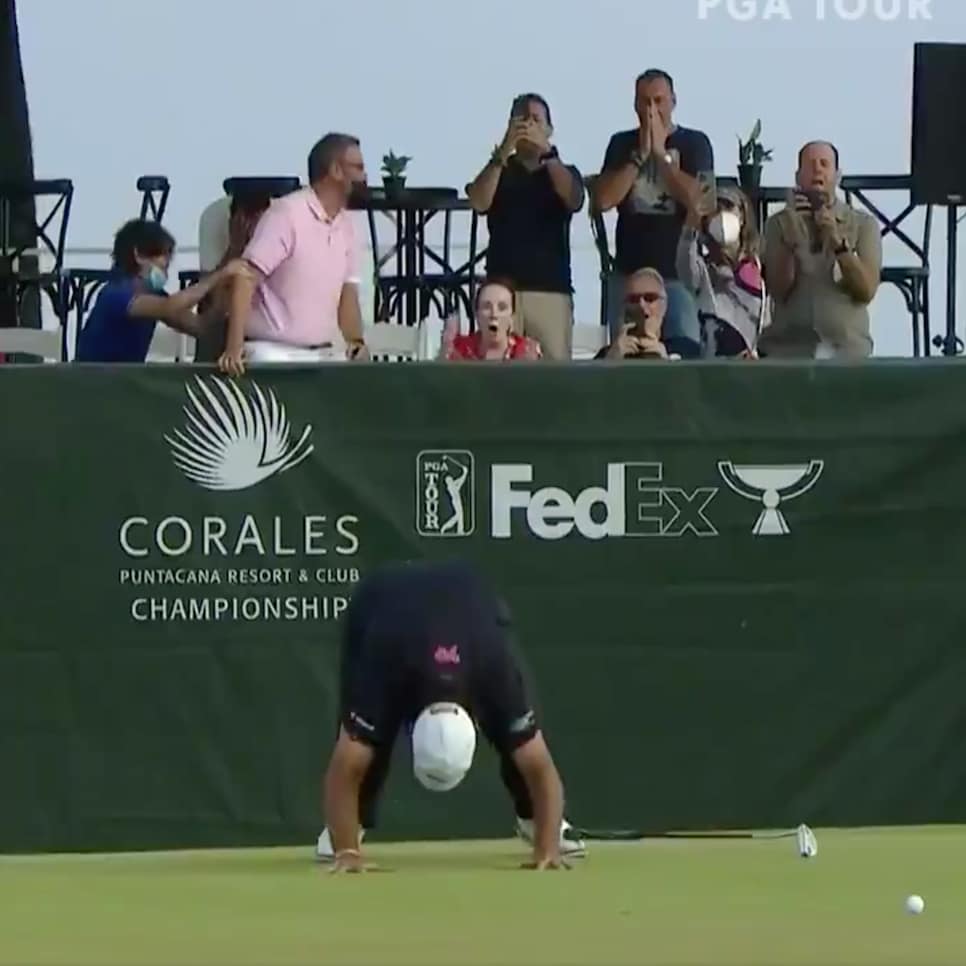 Joel Dahmen's victory in the Domincan Republic will be a popular one among his fellow tour pros. But it came at the cruel expense of Rafael Campos.
You're forgiven if Campos' name doesn't ring a bell. The 32-year-old has played on the fringes of the sport for most of his career. He's made just 37 starts on the PGA Tour, with a third of those appearances coming at the Puerto Rico Open. The San Juan native did finish T-3 at this year's Puerto Rico event but had missed the cut in eight of his other nine outings this year heading into this week's Puntacana Resort & Club Championship. Yet after three days Campos held a share of the lead at the Punta Cana, and though we're often guilty of overusing "life-changing win," the prospect certainly qualified as such for Campos.
For his part, Campos played smart, steady golf in tough conditions, but took a bogey—his first of the day—on the par-3 17th to go down one to Dahmen with one to go. With Dahmen safely finding the green at the 18th, Campos answered, his approach inside 15 feet. Dahmen lagged his birdie try from 30 or so feet, opening the door for a playoff.
Unfortunately for Campos, the golf gods had a different fate in mind. A fate delivered in brutal fashion.
"It wasn't meant to be," Campos said afterwards, holding back tears. "Whatever happened, happened, and I just wanted to give myself a chance."
If any solace can be had, Campos moved from 156th in the FedEx Cup to just outside the top 100, giving him a chance to keep his tour card at the end of the year. And the $267,000 check for finishing in a tie for second is his biggest payday of his career. Most importantly, Campos managed to stay positive through the pain.
"For me it's really, I'm really looking forward to having more tournaments and keeping my card at the end of the year, "Campos said. "Again, these points are very, very important for me, so yeah, let's keep plugging away. I really feel we'll have a chance to win more times, so as long as I enjoy it, I'll be good."
Let's hope this is far from the last time we see Campos plugging away on a Sunday afternoon on tour.