Equipment
PuttOut putting trainer is simple approach to making the putts that are supposed to be simple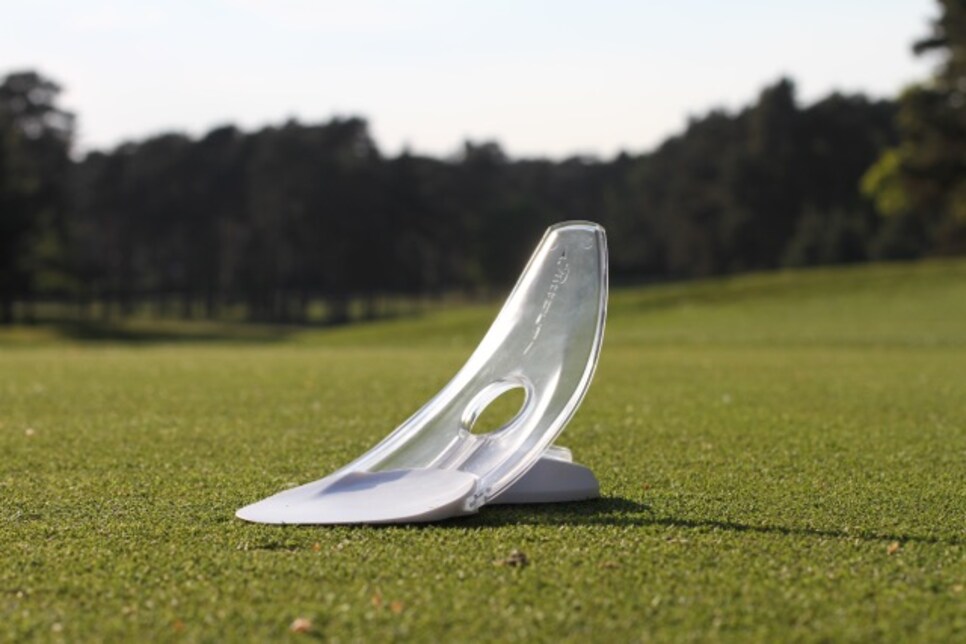 Putting trainers are about as common as coffee mugs and carpeting (and nearly as boring), and offices all around the world are filled with frustrated putters.
The golfers at Therefore, one of the U.K.'s top product design consultancy firms, know this feeling all too well. So they set about designing their own putting trainer that would be conceived with that frustration in mind. The result is PuttOUT, a non-mechanical, ball-returning putting trainer that seems no less artistic than it is functional.
The inspiration was those unnerving 3-5 footers, "the ones we should make," said Therefore's Cam Slaughter. "We wanted to create something that gave us at least the chance to practice the short ones more, and know standing over them on the course that we've put the work in."
PuttOUT is shaped with a golf hole-sized entry followed by a ramp that slopes up that returns the ball to the user. The key is the design of the slope, which includes a slightly hollowed out middle, slight ridges on the sides that simulate lipouts and a ball sized hole that "catches" the perfect putt.
"Through analyzing the theory of a real ball dropping into a golf hole, I discovered that a parabolic ramp could accurately filter missed putts," said Martin Riddiford, Therefore's founder and technical director. Riddiford said part of his inspiration was the putting practice drill of holing 25 four-foot putts in a row. He was eager to find a way to retrieve the ball from the hole more simply. He designed PuttOUT so the ball rolls back to the player about the same distance as it would roll past the hole, making it easier for the player to rake the ball back to attempt the next four-footer.
Nearly as ingenious is how the 7-ounce PuttOUT folds up for easy storage in your bag or even on a bookshelf or, conveniently, in an office desk drawer.
The PuttOUT ($30) is available at puttout.golf.