The Loop
Ping's new milled putters are an ode to the company's roots with modern twist
Ping's success in putters on the professional tours goes back to its beginnings in 1959, and though its new Vault putters neatly live within that lineage, a particular feature stands out: a milled variable-groove pattern designed to enhance feel and speed, not previously seen in Ping's milled putters.
Much of Ping's history in putters has come in cast models (largely from stainless steel), but there have been a few runs of milled models, including the Anser Milled and the Redwood series, the company's first foray into 100 percent milled putters a decade ago.
Now comes the Vault, a series of four models milled from billets of either 303 stainless steel or 6061 T-6 aircraft grade aluminum. (The series name refers to Ping's legendary vault of more than 2,000 gold putters produced for when a pro tournament is won by a player using a Ping putter.)
Ping chairman John A. Solheim praised the Vault's "precision and craftsmanship" and noted that interest among the company's tour staff has been considerable.
"These putters require a lot of time and precision in the manufacturing process," Solheim said. "The Vault Series recognizes our unequalled putter success on tour and continues our focus to advance the design and process of making putters."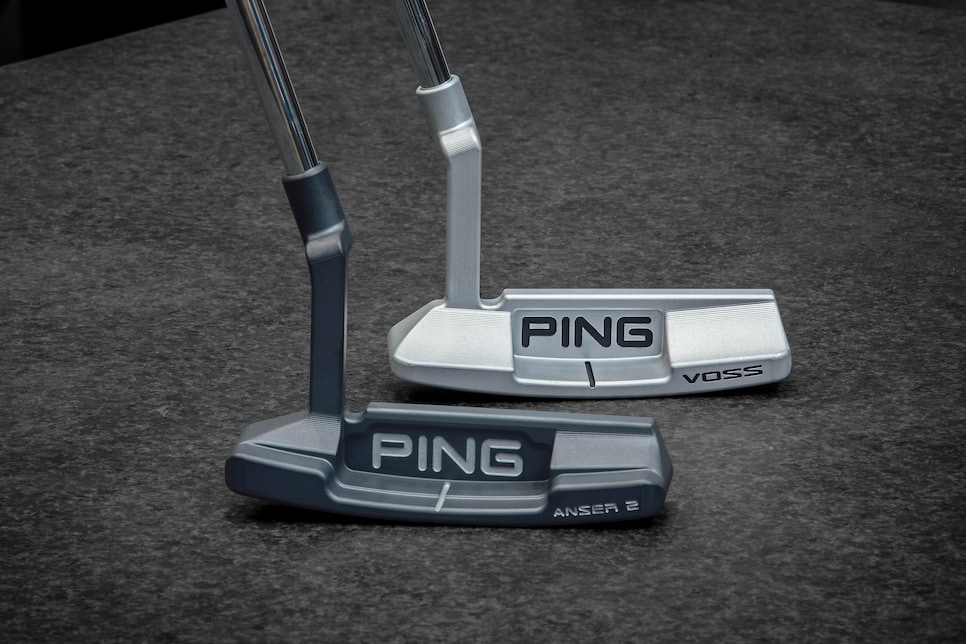 The Vault line includes two blade models (above) milled from 303 stainless steel (Anser 2, Voss) and two mallets (below) milled from 6061 T-6 aluminum (Oslo, Bergen). Both models are available in platinum or slate finishes.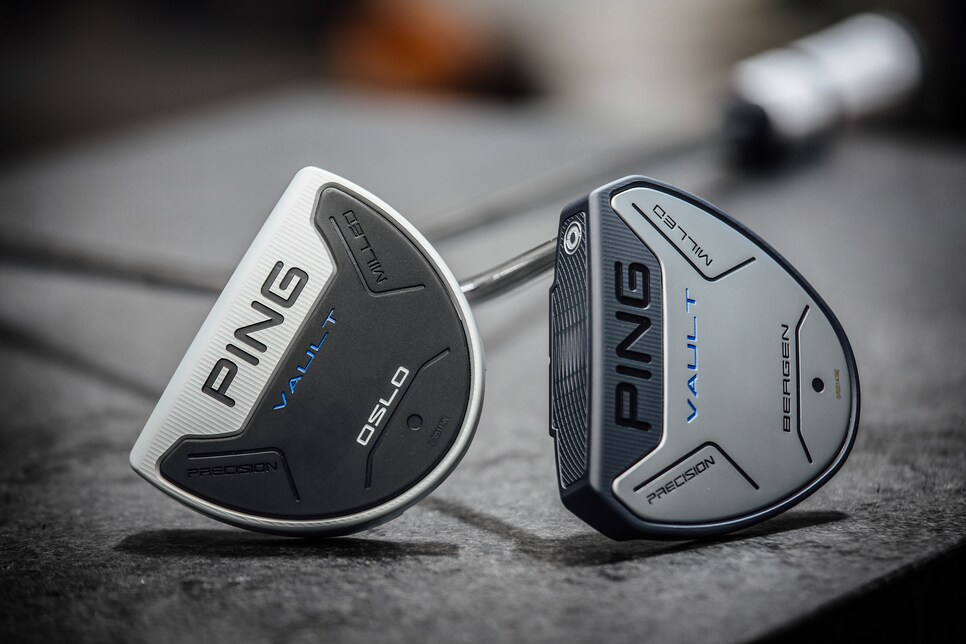 But for the first time in Ping's history of milled putters each model will feature grooves milled directly in the putter's face. It's a technique that was first seen in the Karsten TR putters and then this year's TR1966 putters, both cast models.
The TR groove pattern, which has been seen as a face insert in Ping's Scottsdale TR putters, varies in width and depth to improve consistency in feel and speed on hits all across the face.
In addition to the Anser model, the three other models are named for towns in Norway, the home country of Ping founder Karsten Solheim.
Each model also features Ping's new PP62 grip, an oversized, polymer-construction model aimed at more consistent grip pressure.
Available in limited quantities, these Ping putters can be ordered starting today ($325).