The Loop
Phil Mickelson is still posting all his PGA Tour scores toward his USGA handicap
Phil Mickelson hasn't won a PGA Tour event in more than two years, which might indicate that has game has deteriorated in that time. Not true! Or at least not true based on his USGA Handicap Index, which Mickelson dutifully maintains.*
(*Technically, it's the Whisper Rock staff that enters the scores).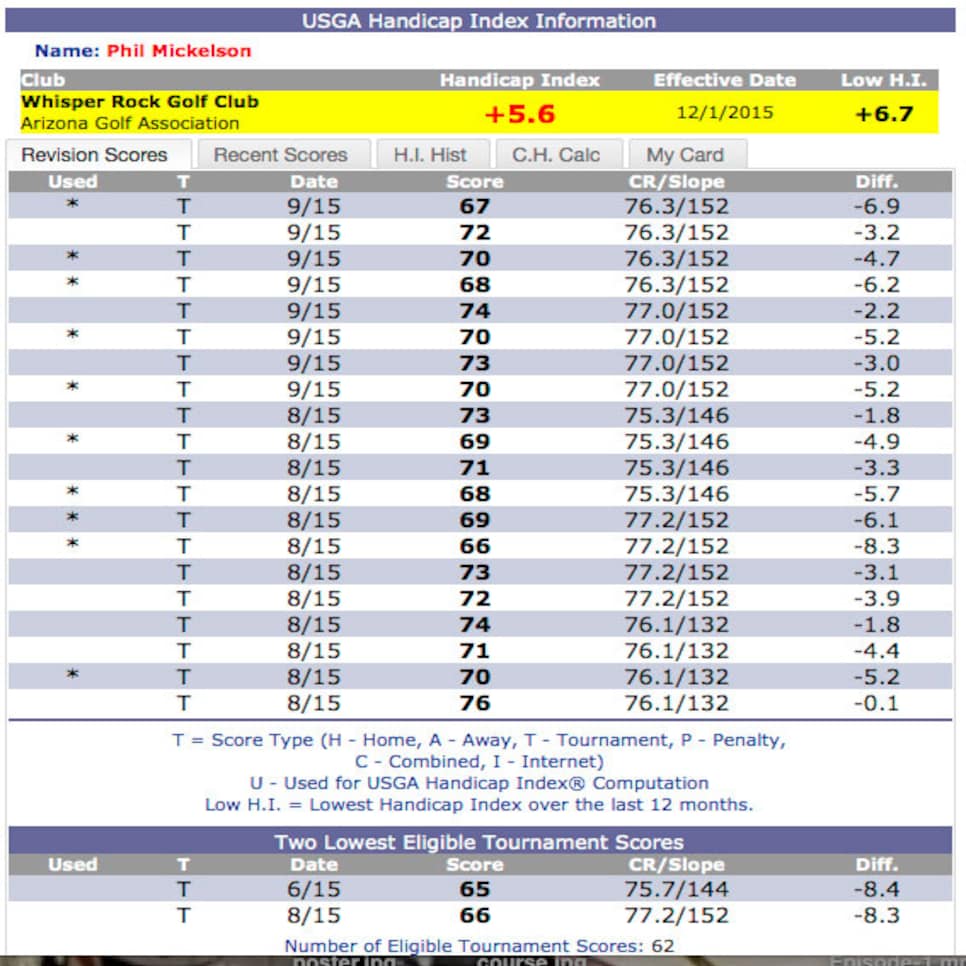 As we reported in 2013, Mickelson enters all his PGA Tour rounds into GHIN, which he keeps out of Whisper Rock Golf Club in Scottsdale. But here's the thing: back then, Mickelson was a +5.2. He has since improved to a +5.6 (as opposed to us mere mortals, people with plus indexes seeing their number rise is a good thing). A study of Mickelson's handicap shows it matches up with his last 20 PGA Tour rounds. Presumably, there are other 18-hole rounds Mickelson has played in that time, but those haven't been entered. It also doesn't count the match play Presidents Cup, where Mickelson went 3-0-1 as a captain's pick.
A number of other tour players maintain handicaps out of Whisper Rock, including Martin Kaymer (he's improved to a +5.9) and Geoff Ogilvy (now a +5.1).