LIV-ing for the moment
PGA Tour WAG welcomes back LIV Golf wives with open arms (and funny memes)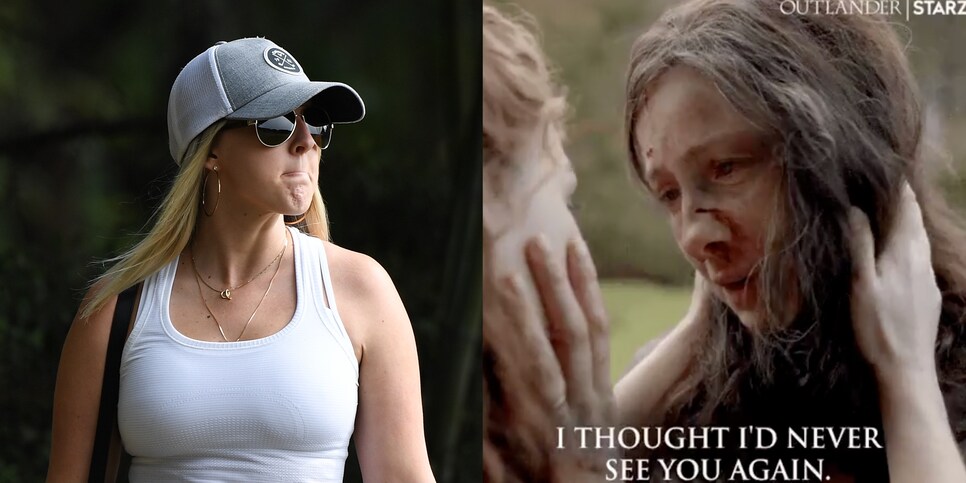 Let's focus on a positive reaction for the moment, that of PGA Tour WAG and renowned tweeter Jessica Hadwin, who's more than happy to have her friends back.
First off, nice job using a GIF from "Outlander," a little off the beaten track when everyone's focused on "The Office" and "Succession." This is why Hadwin is the best at what she does. We're just glad that the wives of the PGA Tour are reunited with those of LIV. It was tough enough seeing Phil Mickelson and company in a fledgling league, but the significant others didn't ask for this exclusion and back-and-forth.
Ipsa Jamwal Lahiri (wife of LIV golfer Anirban Lahiri) even tweeted at Hadwin with the affectionate reply of "Girl [tears of joy emoji]" to which Hadwin dropped another perfect GIF.
Hadwin also had a heartwarming exchange with Chelsea Uihlein, who's married to LIV Golf pro Peter Uihlein. It's nice to see that some are out-and-out pleased with the big news.
Hadwin makes sure to note in her Twitter bio that her tweets "do not reflect the views of my husband," which is probably important in this case as there will certainly be some chaos coming in the upcoming PGA Tour Player's Meeting.