News & Tours
Top player in PGA Tour's college ranking to earn full year of tour membership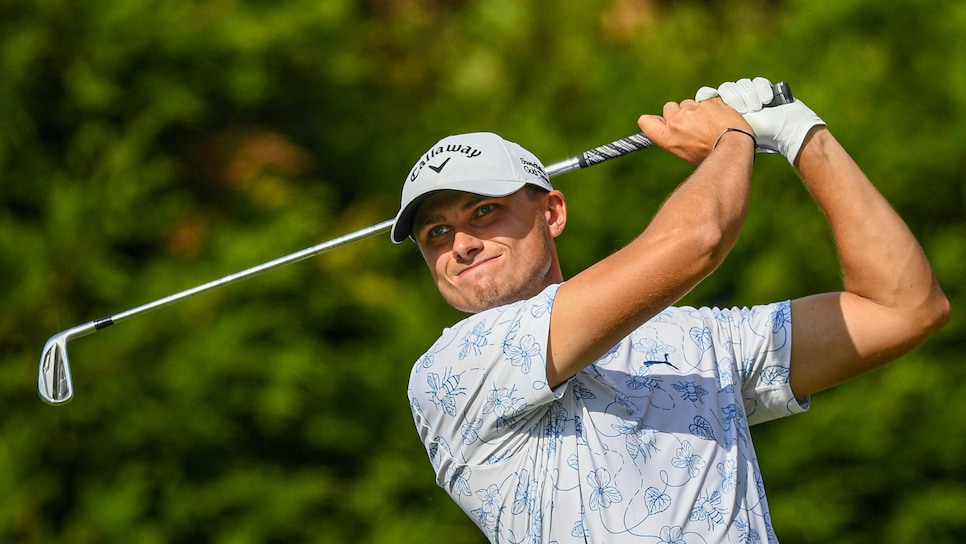 The PGA Tour announced Monday that the top finisher in the PGA Tour "U" rankings will receive full tour membership for the following season.
The program, which gives college and amateur players direct access to tour-related developmental leagues, had previously undergone a revision last fall that would grant the top player in the rankings tour membership at the end of the college golf season. Tour officials had estimated the No. 1 player would have been eligible to compete in 14 events starting with the RBC Canadian Open (June 8-11) and earn official FedEx Cup points.
However, the new measure gives the No. 1 player tour membership at the end of their college season as well as the full next year, according to a tour release.
Additionally, for the remainder of 2023 and through 2024, players finishing Nos. 2-5 in the U rankings will have no limit to the number of tour events they can compete in as a nonmember and no limit to the number of sponsor exemptions they receive. Juniors, sophomores and freshmen who earn PGA Tour membership through the PGA Tour U Accelerated program—where players can earn points based on their accomplishments in college, amateur and professional golf—will also get the one-and-a-half latitude afforded to the U winner.
World No. 1 amateur and Texas Tech standout Ludvig Aberg is atop the U rankings, with Florida's Fred Biondi a distant second. Vanderbilt's Gordon Sargent has a chance to earn a tour card should he sweep college golf's major season-ending awards.
The final PGA Tour U ranking will be announced May 29 following the conclusion of the NCAA Championship.