News
PGA Tour pro's wife takes to social media to detail husband's life-threatening medical issue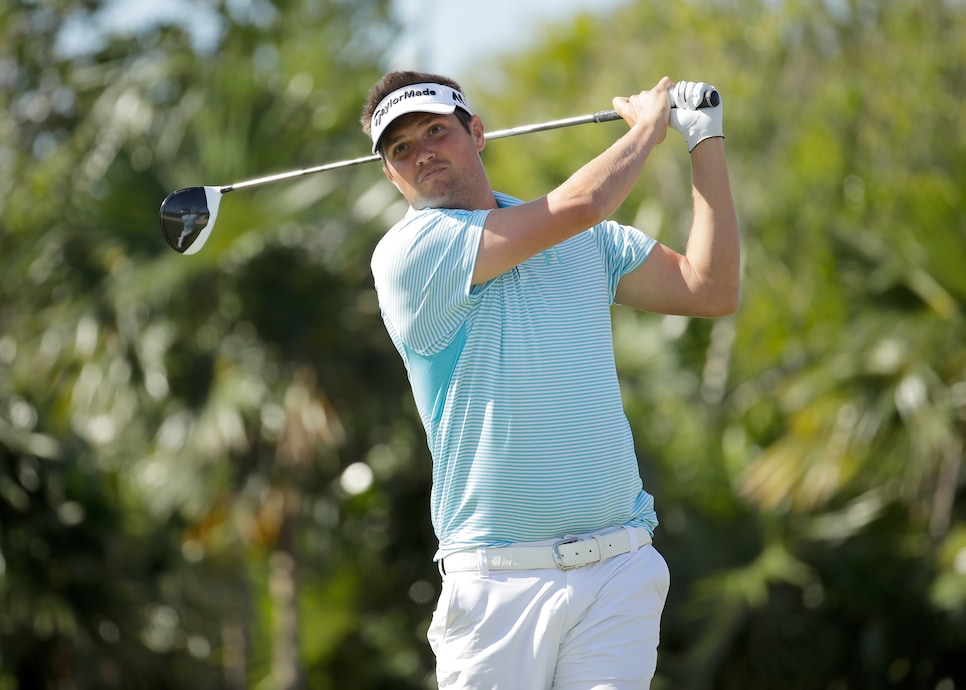 For many PGA Tour pros, out of sight is out of mind. Such is the case with Jeff Overton, who has played just twice since last July—a T-21 at a Web.com Tour stop in the Bahamas in January and a missed cut at the Honda Classic in March.
On the occasion of Overton's 34th birthday on Sunday, however, his wife, Christina, took to Twitter to explain what's been going on with her husband and why he hasn't been seen inside the ropes in a while.
Turns out that Overton, best known for his boom-baby cry at the 2010 Ryder Cup, recently had seemingly routine surgery for a herniated disc, only to wind up getting a life-threatening infection in his spine that required an emergency operation.
"Today we're celebrating his health and life," Christina wrote. "I've learned that life is precious and health is something we take for granted. I've also learned how to flush a picc line and make a chair, very, VERY comfortable."
Best wishes to the Overtons. Here's hoping the worst is behind you.