News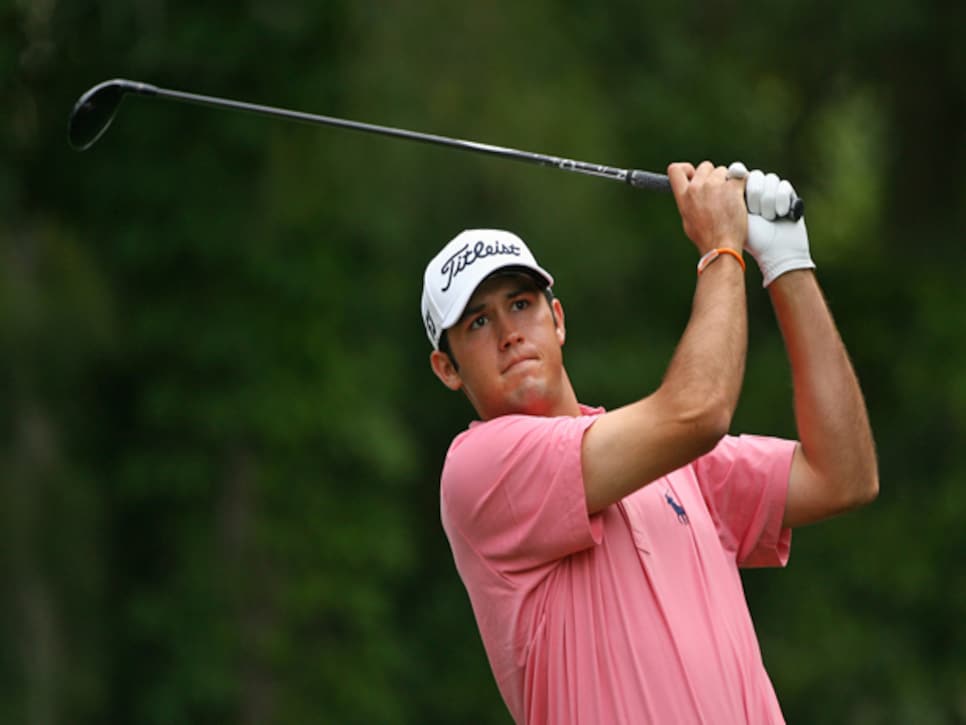 Corbin Mills was home in South Carolina last week, getting mentally ready for his next trip to South America. A year ago the Clemson grad and former U.S. Public Links champion felt like he was prepared for one of life's great adventures by qualifying for the PGA Tour Latinoamérica. Turns out, he wasn't.
Mills, 23, considered himself an experienced traveler and somewhat worldly, having spent four years in Rome and eight months in Russia as a kid when his parents were missionaries. But the travel nightmares he encountered throughout the continent that along with Asia is positioned as the next golf frontier took him by surprise.
"I thought I knew what to expect, but it was a big change," Mills said from his home in Easley, S.C. "It took me almost half a year to get adjusted to it."
Mills contracted food poisoning at his first event in Mexico City, and later was caught in a 28-hour ordeal flying from Uruguay to Colombia. The language barrier had him stymied until he hooked up with Jacabo Pastor, a Spanish-speaking player from Charleston Southern with whom Mills shares a teacher.
Mills struggled competitively, finishing 40th on the Order of Merit with only one top-10. At the Colombian Open he shot 64 for the third-round lead, but closed with a 75 to finish T-3. Basically, he spent $40,000 to make $15,429, but said the experience was worth it.
The adversity toughened him, and he found himself responding positively to his new environment. He found the spectators were passionate about golf, and the South American players were receptive to the Americans. The conditions compared favorably to the Web.com Tour. And the competition was much stiffer than Mills would have faced staying home and playing the eGolf or NGA Tours.
"I want to get to the next level and I want to do everything possible to do that," Mills said. "The Latin America tour does that."
Mills was a junior at Clemson when PGA Tour commissioner Tim Finchem rolled out his plans for expanding into Latin America in October 2011, two years after the International Olympic Committee announced that golf would be returning to the Summer Games at Rio de Janeiro in 2016. But Mills admits not knowing about the PGA Tour Latinoamérica until failing to get through the second stage of PGA Tour qualifying in 2012.
In truth, Finchem's goal, much like Billy Payne's in launching the Latin America Amateur Championship last week in Buenos Aires, is not necessarily to provide a competitive environment for American players like Mills looking for a safety net. Instead, it's to develop a new generation of indigenous players to follow in the footsteps of golfing role models like two-time major winner Angel Cabrera of Argentina and Paraguay's Carlos Franco.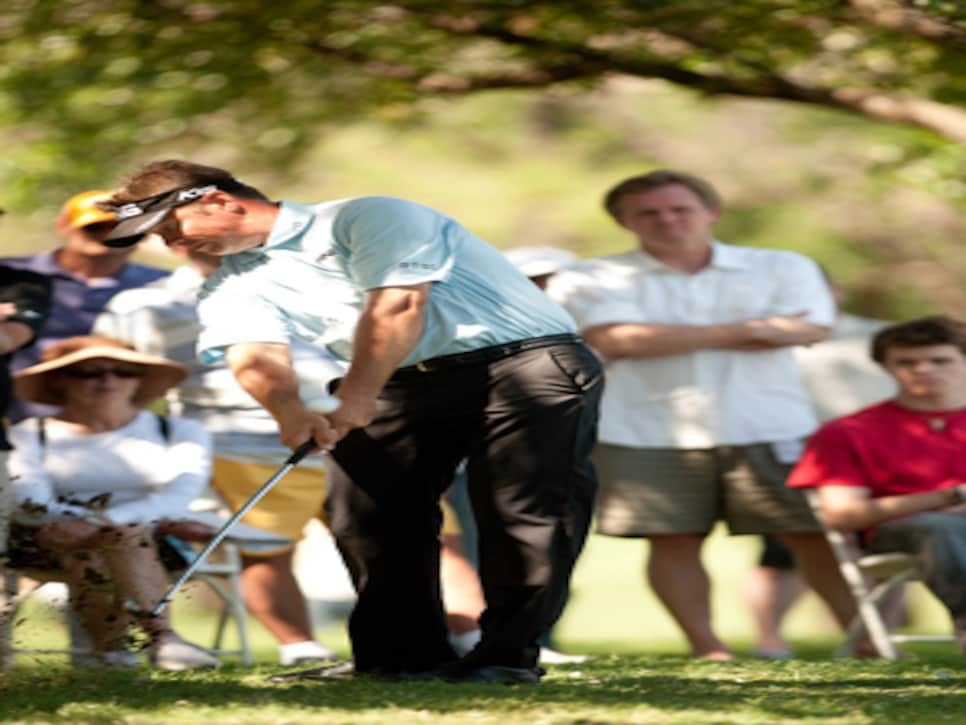 And the young ones are coming on -- players like Jorge Fernandez-Valdes, who grew up at Cordoba GC, where Cabrera was a caddie, or Jose de Jesus Rodriguez of Irapuato, Mexico. Rodriguez was a two-time winner and Fernandez-Valdes won once in 2013, both finishing in the top five on the Order of Merit. Along with Manny Villegas, the brother of three-time PGA Tour winner Camilo Villegas of Colombia, they earned exempt status into the first four Web.com events of the year, which happen to be in the familiar territories of Colombia, Chile, Brazil and Panama.
Ted Purdy, the 40-year-old American who won last year's Latinoamérica tour opener in Mexico, has been impressed by the young Latin American pros -- especially 21-year-old Fernandez-Valdes, who he hopes to mentor on the Web.com Tour. "He has a swing like Rory McIlroy's and he hits it just as solid," Purdy said. "That Valdes is something special … an amazing talent."
Purdy's adjustment was smoother than Mills'. He got by in the new environment by using sign language or an iPhone app as his translator. He accepted the high price of traveling to Brazil, where he spent $6,000 (including a $25 Big Mac meal) and made $665, calling it one of life's special experiences.
"It was awesome," Purdy said. "Amazing cultures, amazing people, amazing golf courses. They were five times better than the Web.com courses. It was unbelievable how good they were. It's a world-class tour."
If there's a model for Mills as he embarks on his second year, it's to follow the pathway not only of Purdy, but also of Ryan Blaum, winner of last year's Order of Merit.
Blaum had the advantages of growing up in Miami where he learned just enough Spanish to order off a menu and make sure a cabbie wasn't taking him the long way to the airport. "Which are bigger deals than some people realize," he said from his American base at Champions Gate near Orlando.
The 30-year-old Blaum also had his wife, Ashley, caddie for him, while most players were forced to hire local caddies each week.
With Ashley on the bag, he won twice, made just under $100,000, and earned full-exempt status on the Web.com Tour.
"We make a great team, which added to being comfortable down there," Blaum said. "And comfort is pretty important in our careers."
Also heading to the Web.com Tour via Latin America is one of Mills' traveling companions, veteran Tim O'Neal, who earned Web.com status by finishing third behind Blaum and Rodriguez on the Order of Merit. Mills and O'Neal, who flew in from Savannah, would meet in the Atlanta airport for the long flights to Buenos Aires, Bogota, Santiago or Lima -- hopefully scoring at least an economy comfort seat on Delta.
Mills' goal in his return to the Latinoamerica tour is to play well enough to join his American counterparts on the next level.
"I'm looking forward to heading back down," Mills said. "I really learned it's just golf, it doesn't matter where it is.
I feel like I've adjusted."
With a missed cut in Abu Dhabi and a T-28 in Qatar, Henrik Stenson hardly resembles the man who ended 2013 with money titles on two tours. It's not his swing. It's not his stiff neck. It's his schedule, both on course and off. "He's knackered," said swing coach Pete Cowen from the Omega Dubai Desert Classic. "He's not had a break, as simple as that." Part of this downturn was self-induced. Stenson played through the Thailand Championship in mid-December, returned home to Orlando and moved into a new house, flew to Sweden in mid-January to receive his country's Male Sports Athlete of the Year Award, and accommodated interview requests with various media. "I'm not worried about it," Cowen said. "There's nothing wrong with his golf swing. Everybody wants a piece of him. He just needs to recharge the batteries." A three-week rest period is coming in advance of the WGC-Accenture Match Play at the end of February.
J.B. Holmes lost more starts to a roller-blading accident in 2013 than he did for brain surgery in 2011, so his return to golf -- a T-23 in the Farmers Insurance Open -- was considered a success. Holmes now tees it up at a tournament that has made his career, the Waste Management Phoenix Open. Holmes' two career wins have come at TPC Scottsdale (2006, 2008). "It ended up being a good break for me," Holmes said before a Monday practice round. "I just got married, had time with my wife and took basically a year off to get everything in order. In the end, it was a good thing for me." Holmes broke his ankle and also had elbow surgery during his time off. Without hitting a ball for five months after his March injury, he came back and averaged 297.1 yards off the tee and finished T-12 in GIR at Torrey Pines. "I'm in a good spot," he said. "I'm happy to be back."