News
PGA Tour commish says 'it's just a matter of time' before there's a joint event with the LPGA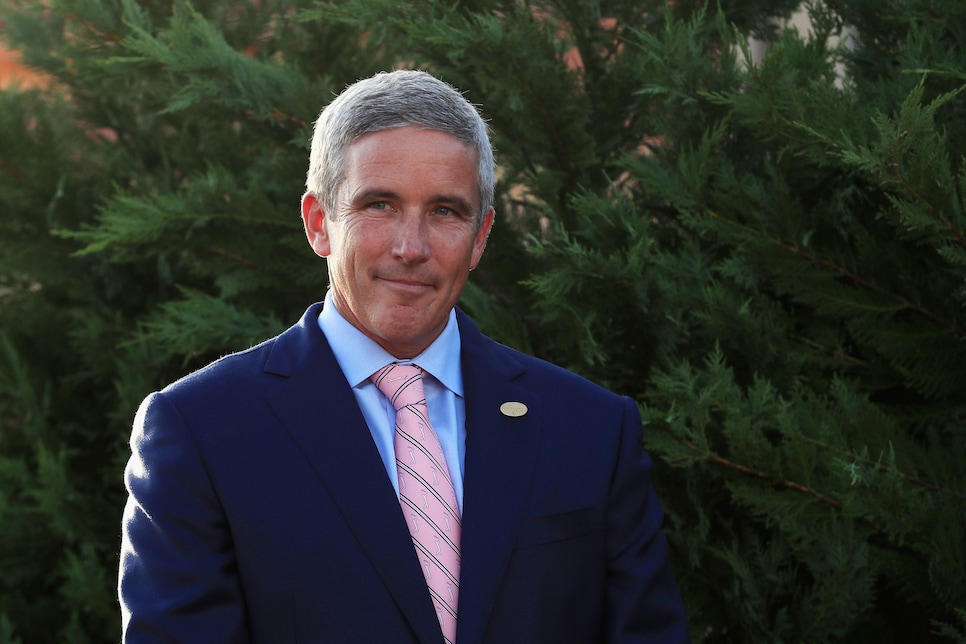 The positive reviews from players at the Zurich Classic since its change from an individual stroke-play event to a two-man team competition have led to talk about possibly other team events being played on the PGA Tour, including a potential mixed event in conjunction with the LPGA. It's an idea that has had the support of LPGA commissioner Mike Whan, and now has a renewed endorsement from his PGA Tour counterpart, Jay Monahan.
"We're very interested in getting the men and women together inside the ropes in the same week and in the same competition," Monahan told reporters at TPC Louisiana on Sunday. "I think that's something you'll see in the future. It's just a matter of time. That's really exciting and interesting."
Exactly when in the future, however, is unclear. Monahan and his team in Ponte Vedra Beach are in the midst of finalizing a new PGA Tour schedule that would go into effect in the 2018-'19 season. The new schedule would alter when a handful of traditional events are played and move up the finish of the FedEx Cup playoffs to late August or early September. A mixed-team event has not been a serious part of those discussions.
It was thought that the two tours could potentially combine efforts with their individual Tournament of Champions events, but the LPGA recently signed a new sponsor agreement with Diamond Resorts for its event that would prevent that from happening.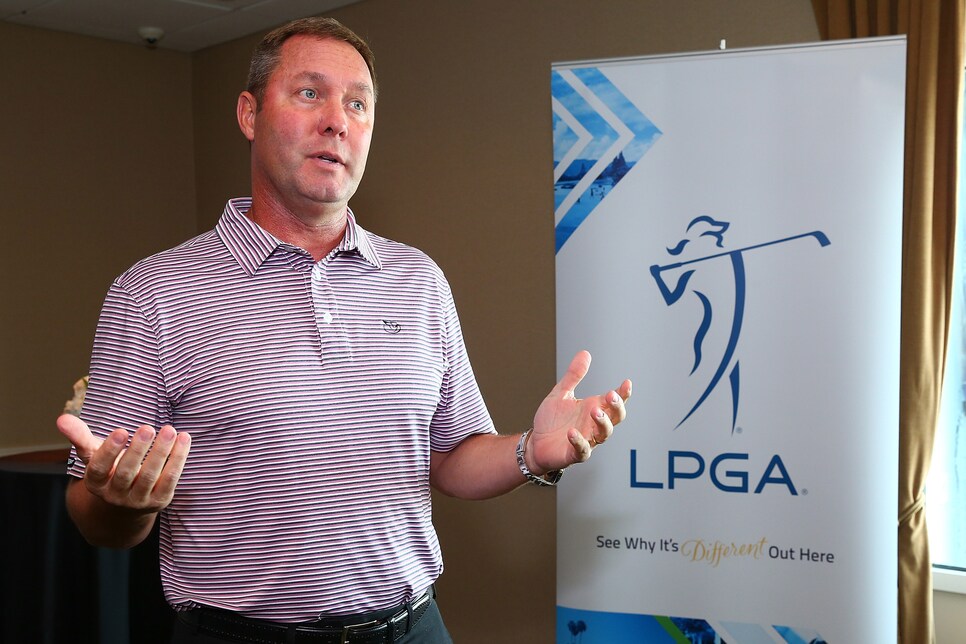 A joint event could be something that's held in the fall and wouldn't necessarily be an official event on either tour.
"Personally, I don't care if it's a full-field official event, some kind of mixed team, or a limited-number, made-for-TV event," Whan told GolfChannel.com, "as any/all would create significant fan, media, and player interest/excitement."
Monahan didn't rule this out as a possibility, either.
"They're partners of ours," he said of the LPGA. "Generally speaking, that's something we'd like to see."