News
PGA Tour making adjustments to protocols following second positive player test for COVID-19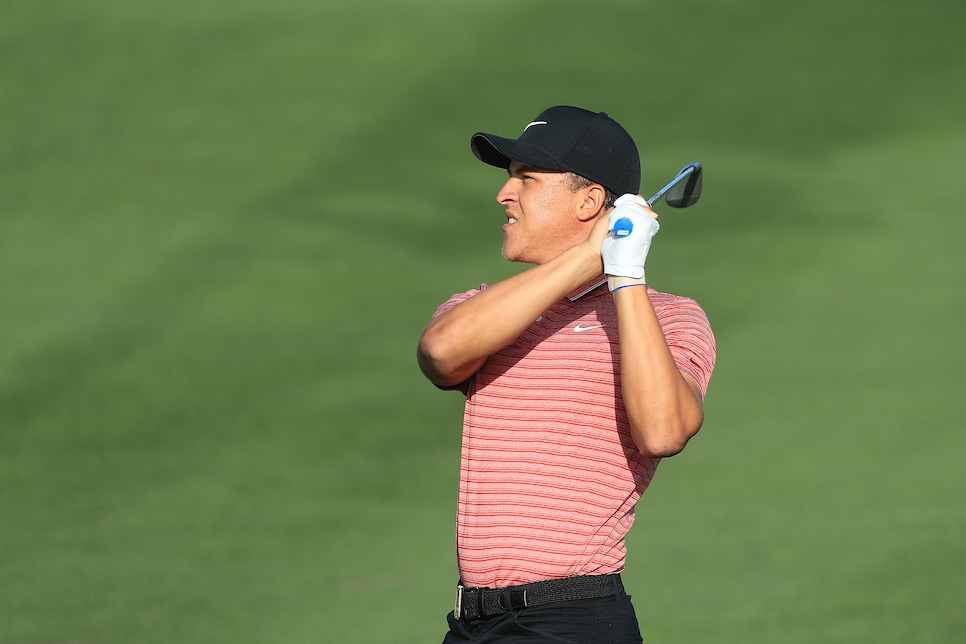 Following a second PGA Tour player testing positive for COVID-19 at a tournament, the tour is updating its safety and health protocols, per an email obtained by Golf Digest.
On Tuesday, Cameron Champ tested positive for coronavirus. He was the second player to test positive in five days on tour, following Nick Watney's positive result in Hilton Head prior to the second round at RBC Heritage. Graeme McDowell also withdrew from the Travelers, as his caddie—who did not travel to Connecticut—tested positive for coronavirus.
In an email to players on Wednesday morning, PGA Tour commissioner Jay Monahan has outlined changes to the circuit's safety measures.
"While we have been thorough in developing and implementing our comprehensive health and safety plan for our Return to Golf, we need to use these developments as a wake-up call as well," Monahan said in the email. "As a Tour, we continue to learn from an operational standpoint and are making several adjustments."
Those adjustments include the following:
• Going forward, those who travel via the tour-procured charter will be subject to the arrival testing procedures (nasal swab), in addition to the pre-charter test.
• Player instructors will be added to the on-site testing protocol (i.e. "the bubble").
• Beginning next week, the tour-sponsored fitness trailer will be on-site in an effort to further control the environment where players interact (i.e. you would be discouraged from going to off-site gyms., etc.); additionally, all occupants of the fitness trailer will be required to wear a face covering for the entirety of their time in the trailer.
• The tour's stipend policy has been updated to specify that a player will not be eligible if he has tested positive for COVID-19 after not following the safety protocols outlined in our Participant Resource Guide.
Monahan also emphasized that the onus falls on those involved, saying, "We need you to do your part," the email said. "To further reinforce what was communicated in the letter you received last night from PAC Chairman Charley Hoffman and your Player Directors, you MUST adhere to our safety protocols to minimize the risk of contracting or spreading COVID-19.
"As a reminder, practice social distancing; do not access the clubhouse or other indoor facilities on site until you have received your negative test results; no fist bumps or high fives; wear a mask if/when social distancing is not possible; keep your interaction with others—both at the course and otherwise—to a minimum."
Failure to comply, Monahan continued, will result in disciplinary action.