The Loop
This local legend just became the oldest golfer to ever make a hole-in-one
At 103, Gus Andreone was already the oldest member of the PGA of America. Now, he's also the oldest golfer to ever record a hole-in-one.
PGA.com had the story of Andreone's latest feat, a hole-in-one on Wednesday at Palm Aire Country Club in Sarasota, Fla. According to the report, Andreone used a driver from 113 yards for his ace on No. 14 at the Lakes Course to break the previous known record held by 102-year-old Elsie McLean in 2007.
"I hit it solid and the ball then hit the ground about 30 yards from the green and kept rolling, rolling and rolling," said Andreone, who shot 83 on the 4,535-yard layout and earned an $80 skin for the shot. "It fell into the hole, which was cut on the right middle part of the green. Miracles do happen once in a while."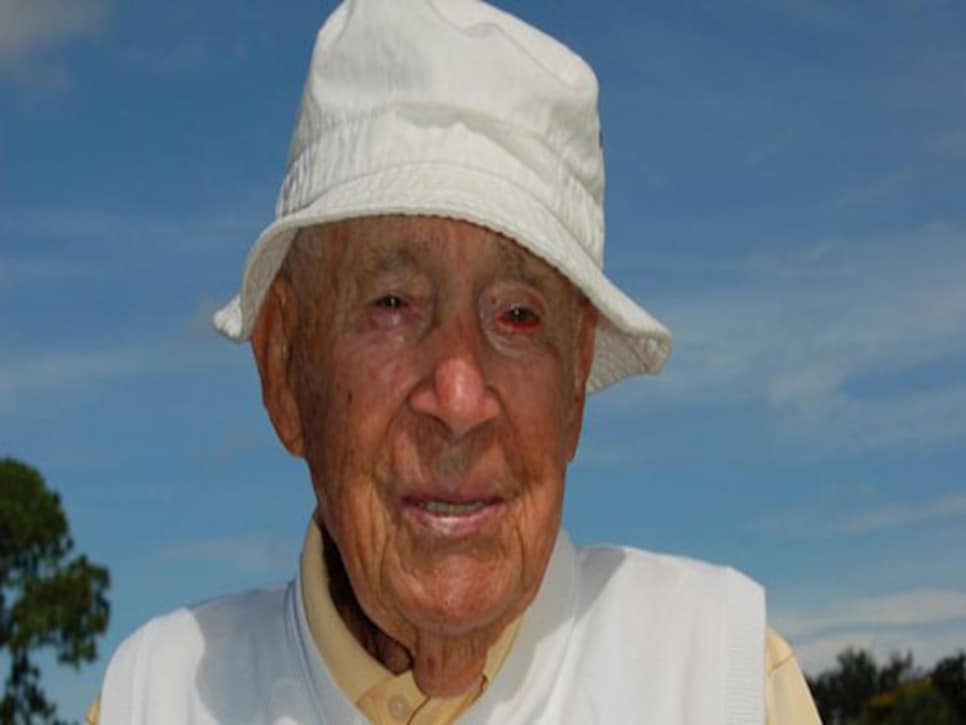 Once in a while is right. Andreone's latest hole-in-one was the eighth of his life. His first ace came all the way back in 1939, meaning he gets one about once per decade. Not too shabby.
Here's a Suncoast News Network report from earlier this year on Andreone, who plays three times a week and has been a PGA member for more than 75 years. You go, Gus!