Prediction sure to go wrong
PGA Championship 2021: How studying old-school movie heroes can help you pick a Kiawah winner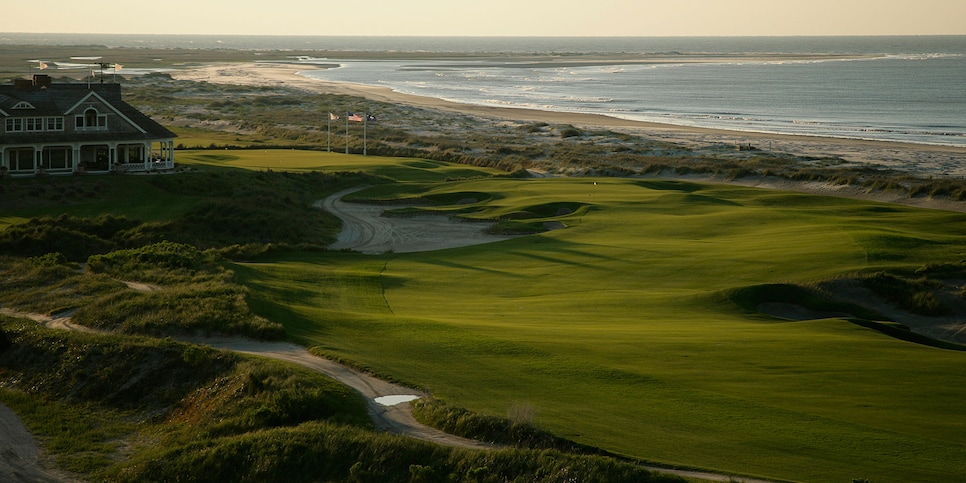 18th hole at the Ocean Course
Stephen Szurlej
Editor's Note: Mike Stachura is at it again, "predicting" this week's major winner with a ferocity unknown to mankind. Please, please, PLEASE don't bet anything significant on his pick.
The Ocean Course at Kiawah Island is what poison tastes like when it's hidden in Carolina-brewed sweet tea. Not a lot of poison, mind you, until you realize just how much sweet tea you'll be drinking. You either survive or they find you floating Deliverance-style in the pond fronting the 17th green. But either way you've enjoyed yourself because, well, golf. And, well, sweet tea.
Turns out they once set up the Ocean Course for resort guests the way it played for the PGA Championship. Stretched it out as far as the eye can see. According to the card that is somewhere in the neighborhood of 7,800 yards, which for you and me is like somewhere in the neighborhood of Pluto. Despite that insanity, they let the paying customers give it a go from the way backs. Because golfers are a special breed of crazy, the tee sheets were full every day with 987 players not only teeing it up but turning in their scorecards, too. The only equivalent to this sort of madness that I can think of is ice cream shops that list the calorie count. Not surprisingly, a full 42 percent of those returned cards from the Ocean Course showed final scores in the triple digits.
Triple-digit scorecards are basically what I've been turning in for my career at selecting the winners of major championships. Nothing but Xs, which is what the PGA Championship at the Ocean Course must look like to the field descending on Kiawah Island this week. Given the ferocious portent, my task at selecting the winner seems relatively straightforward: All that's required is to pick some kind of golfing mythological dragonslayer, Thor wielding a 5-iron, Karna with a staff bag. What other kind of being can stare down the Basilisk-like Ocean Course? The Basilisk, you'll remember, is kind of a super serpent king, fitting for the Ocean Course's snaking fairways along the Atlantic Ocean. In ancient times, the Basilisk was said to be able to cause death with just a glance, which is pretty much how I feel about most of the final 15 holes at Pete Dye's coastal masterpiece, 14 of which played over par the last time the PGA Championship was contested here.
I've heard this portion of South Carolina is known as the Low Country, but it ain't the Low Scores Country. (Yes, I realize Rory McIlroy won at Kiawah back in 2012 by shooting 13 under and lapping the field, but he was a kind of superhero back then, just based on the length of his hair alone.)
No, going low at the Ocean Course is only likely if the PGA of America's master of on-course ceremonies, Kerry Haigh, sets up the track easier than it was for those paying customers way back when. Admittedly, he likely will lean that direction because, well, he has a soul and a functional appreciation for human decency. If he was more of a Lex Luthor-type, maybe even The Joker as portrayed by Heath Ledger, the PGA Championship would be on pay-per-view and children could only watch it with an adult present in the room. That's how fun the Ocean Course appears to be. Indeed, one rightly wonders if this were the site of a U.S. Open whether there would be anyone left standing after 72 holes to claim the trophy.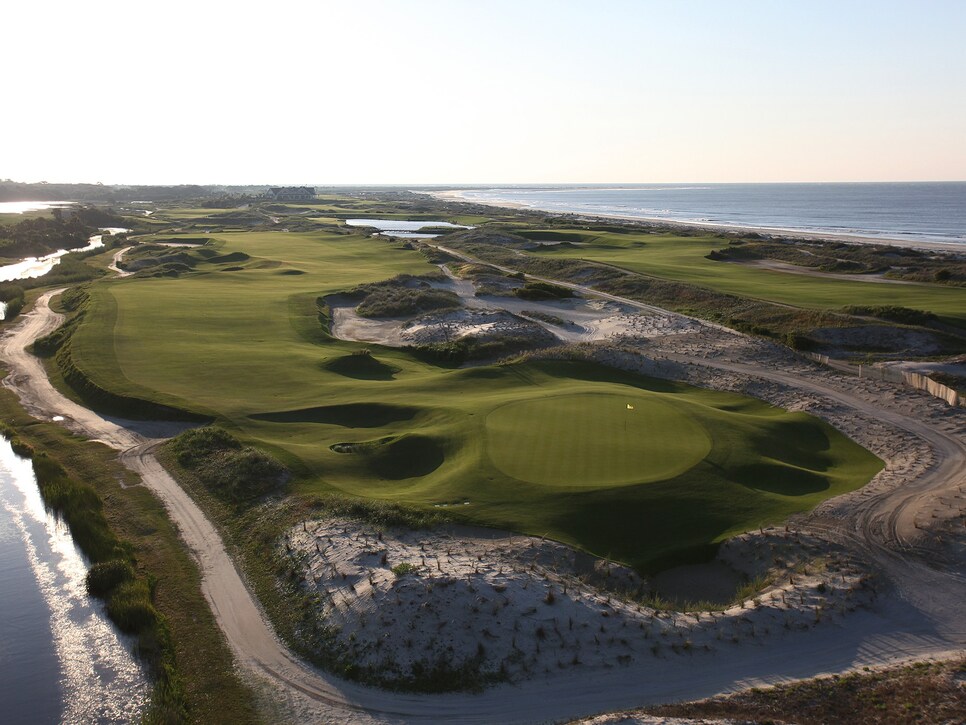 11th hole at the Ocean Course
So if the Ocean Course can be tamed, it can only be at the hands of a figure who exudes toughness. But not in some kind of false bravado, swash-buckling, Errol Flynn sort of way. I'm thinking the only method for taming such a beast is the confident, steady stride of one who plays the game with a quiet hero's toughness. A Gary Cooper type. Or even something like the Black Panther. Less General Patton and more General Washington, in a way. Strong, yes, but strategically confident, even stronger than what that voiceover in the car commercials thinks pickup trucks are.
The math behind discerning the toughness required to overcome the Ocean Course is simple. Let's look at the 15 toughest courses over the last three years and see who has the best scoring average. That's a fair number of major championship sites, sure, but it's also the windblown non-majors like the Honda Classic at PGA National or a rock hard Muirfield Village last year before the greens were about to be redone. Or even the usually benign Sheshan International that saw a select field of 77 make more than 200 double bogeys or worse in 2019. (The Ocean Course is, of course, in a different league, like the date your mother warned you about or that organic chemistry class that turned you into a business major. Any place that breaks Bernhard Langer surely violates some part of the Geneva Conventions, no?)
So let's look at those who played their best when times were toughest. You could have the usual suspects like Dustin Johnson or Brooks Koepka or even Jon Rahm, all have scoring averages under 71 on the toughest tracks, which is the equivalent of playing the Atacama in even 4s with an empty water bottle. But tough in golf is sort of like saying he's a gritty competitor in cornhole. I mean for crying out loud the sport's uniform is basically casual Fridays. And while Koepka has battled through injury, he's also the guy doing low-calorie beer commercials. Not exactly the elixir of the god-man charged with taking down the Kraken-like Ocean Course. Those guys were close, but Rahm's 70.843 was just .006 too high compared to my winner.
I see my winner as that old-fashioned hero, the kind of guy strong enough to call the best moment in his golf career the time he watched a little girl with Down syndrome get up and down from a greenside bunker, a guy gritty enough to perfectly clip a pitch shot off the 17th green to clinch his U.S. Open title at Pebble Beach and a guy tough enough to take four cortisone injections while playing through a torn labrum late last year. He's still in pain but he'll be teeing it up at the Ocean Course, fresh off a fifth-place finish at Wells Fargo two weeks ago on a course where more scores over par were recorded than any other site this year.
Yeah, the Ocean Course might be tougher than a herniated psyche, more unforgiving than El Capitan in the rain and harder than leftover Juicy Fruit on the No. 6 train. I'm not worried. It's High Noon and Gary Cooper Woodland, is here to save the day.