Duf Gonna Duf
PGA Championship 2021: Jason Dufner hilariously daggered his fellow tour pros following his first-round 71 at Kiawah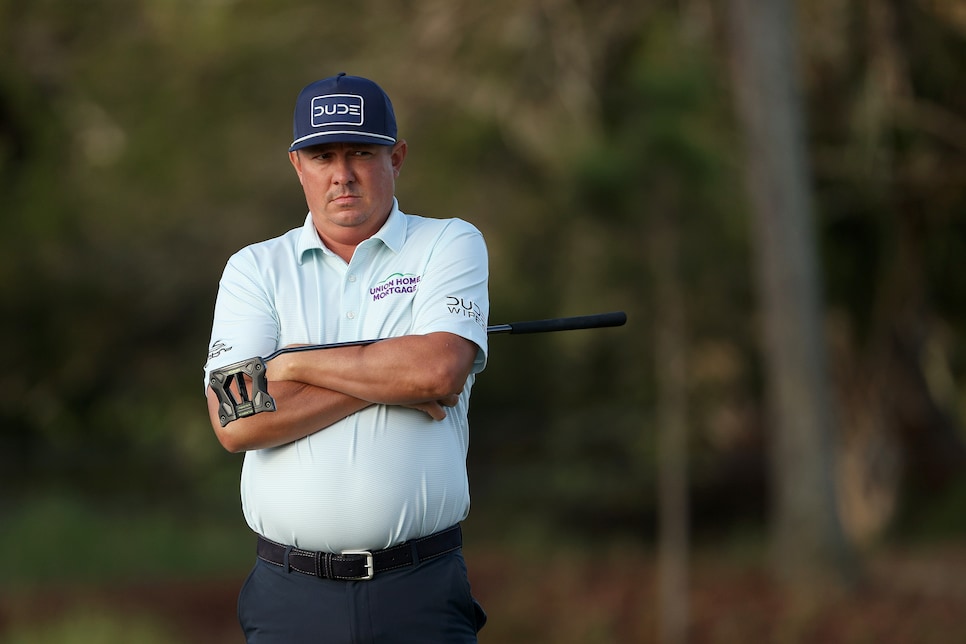 Once upon a time in a galaxy far, far away, Jason Dufner was the No. 6-ranked player in the World Ranking. He collected all five of his career victories between 2012 and 2017, including his lone major, the 2013 PGA Championship. He appeared in a Ryder Cup and Presidents Cup. He was a Golf Twitter meme before Golf Twitter memes were a thing. Remember "Dufnering"? Of course you remember "Dufnering." The world was a better place when Dufner was "Dufnering."
Over the last three to four years, though, there's been very little "Dufnering," both on and off the golf course. He's fallen to 409th in the world, only popping up here and there in the form of a quiet top-10 finish. It's a shame, because for a brief period of time, he was one of the better characters in the golf world, this despite him being fairly soft-spoken.
If you ask any of his fellow tour pro buddies, though, Dufner is anything but soft-spoken behind closed doors, and they all say he is one of the great minds in the sport. Just a few weeks ago, prior to the Valspar Championship, World No. 2 Justin Thomas, who was staying with Dufner in Tampa that week, said that the 44-year-old is "extremely intelligent, especially when it comes to the golf swing," adding, "If I'm sitting with him, Jordan [Spieth] and I, I can't really give anything to that conversation because they know a lot more about the golf swing than I do."
During Thursday's first round of the 2021 PGA at Kiawah, Duf Daddy had his golf swing working again, shooting a one-under 71 to reintroduce himself back into all of our lives. In his post-round press conference, he was asked if he'd ever consider a post-playing career as a swing coach. His answer? Absolutely blanking not.
"These guys are psychopaths, man," said Dufner of his fellow pros. "No. Never. First off, there's no money in it, and second off, dealing with tour players is a nightmare. You don't want to be part of it. That's just fact. Ask any of the teachers."
All you young guns looking to make it to the big tour some day, there's your warning. Don't come asking Duf for swing advice when he hangs it up. He's keeping all that knowledge to himself.
Here's hoping Dufner keeps swinging it nicely this week, though, because the golf world is a much better place when Dufner is in the picture.