News
PGA Championship 2020: Here's the playoff format used to settle a tie at TPC Harding Park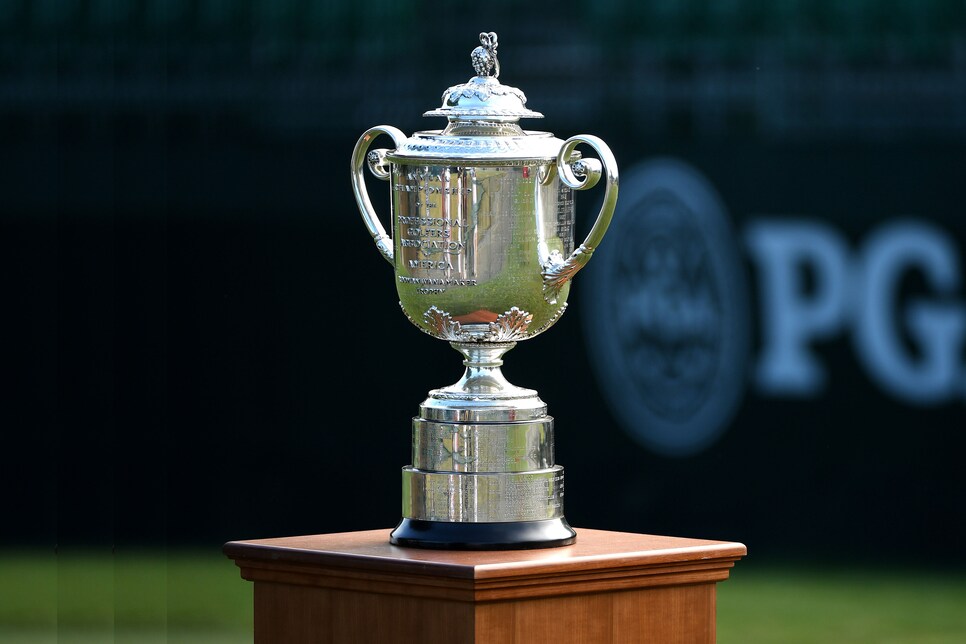 As you're watching the final round of the PGA Championship and seeing what seems like the entire field tied at the top of the leader board at TPC Harding Park, you might be asking yourself a simple question:
What if there's a tie for the lead after 72 holes?
Naturally, there will be playoff to decide who walks off with the Wanamaker Trophy. But unlike at a standard PGA Tour event, that playoff isn't a sudden-death contest. Instead, the PGA of America employs a three-hole aggregate-score playoff to determine a winner. All those players who are tied will play the 16th, 17th and 18th holes again at TPC Harding Park. The low score among the players when you add up all three holes wins.
But what if there are more than four people tied for the lead? According to PGA of America rules official Brad Gregory, all the playoff competitors will play in the SAME group, regardless of the number of players involved.
But what if if there's still a tie after the three holes? Then the PGA of America does switch to hole-by-hole sudden death. The players remaining go back to the 18th hole and, if necessary, back again to the 16th, 17th and 18th holes, repeating that loop until somebody finally emerges as the winner.
The last time there was a playoff in the PGA Championship was in 2011, when Keegan Bradley outlasted Jason Dufner.