News
PGA Championship 2019: The can't-miss, sure-fire, obvious-but-not-obvious choice to win at Bethpage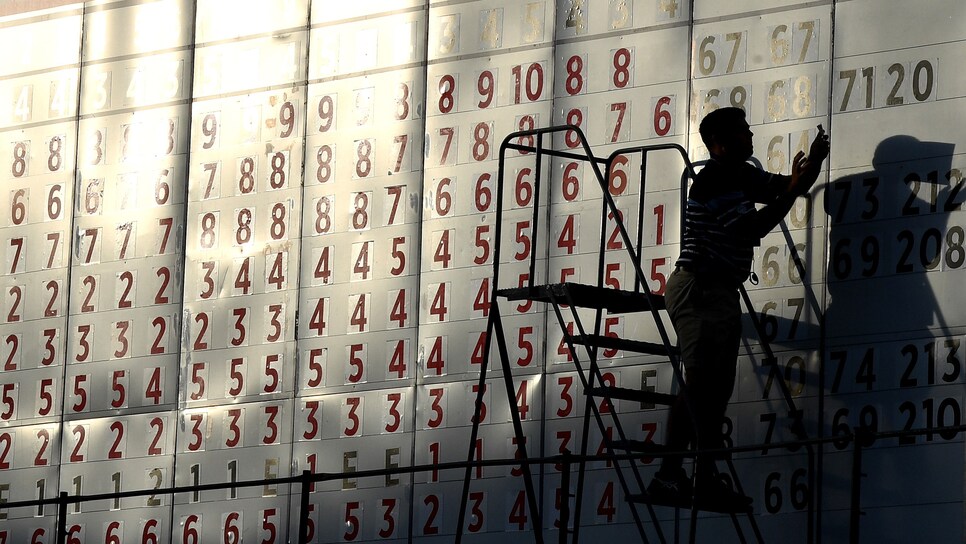 When we are desperate, our minds turn to desperate things. This sounds like a proverb or even Biblical wisdom. It is not. It is a cry for help. Or at least an explanation for the behavior that is to follow. Desperation is a peculiar affliction, usually resulting in bad combinations and poor choices that when displayed in public distinctly reveal that something has gone quite off the rails.
Like how I determine my pick to win major championships, for instance.
As many know, I've never been correct in picking a major champion. That's not unusual—you should see me at the deli counter. What's troubling is how I plow through mountains of statistics to get the wrong answer every time. My selection process is sort of like trying to weigh the nutritional merits of mortadella vs. meat jelly. (Pro tip: "Meat" and "jelly" used together is a sure sign of a tragic miscalculation, like "rhinoceros" and "ballet" or "quinoa" and "sundae" or "social" and "network.")
But I digress. We're talking today about the PGA Championship being played at Bethpage State Park's legendary Black Course. As we all have seen, the Black Course is so hard it comes with its own warning sign. If you don't know the golf course, navigating Bethpage Black for normal human golfers is like swimming the English Channel in a tweed suit while the pace boat rams into your rib cage every 20 minutes or so. Good times.
For the world's elite golfers, at least in its past two major championships, it has been an occasionally brutal, throw-out-your-shoes-at-the-end-of-the-week slog fest. The winning scores at the two U.S. Opens played at the Black Course have been three-under 277 (2002) and four-under 276 (2009), which in a way suggests that Bethpage Black seems manageable enough until you think about those conditions on Long Island those years. Soft fairways and soft greens at any distance for professional golfers should be a birdie fest. Instead, this was a symphony of birdies mixed with pliers-plying-off-fingernails golfing discomfort. And that was just watching Sergio Garcia infamously double-clutch his way through a stuttering pre-shot routine that brought out Bronx cheers from the New York faithful and a one-finger salute from the still maturing future major champion who, as it turns out, is currently still maturing.
With the backdrop of Bethpage Black's past majors and my past failures, my prognostication strategy was simple. And desperate. Let's look at the two champions at Bethpage, produce a statistical profile, combine them and see who presently fits that paint-by-numbers description. In other words, the winner of the PGA Championship will be a combination of Tiger Woods and Lucas Glover.

Mull that for a minute. Combining these two golfers is like combining Beyonce and Mayor McCheese or Mrs. Butterworth and Deney Terrio or Vladimir Putin and the cast of Saturday Night Live. It doesn't add up. Those two entities do not produce an average that is anything but volatile and dystopian. In golf terms it is like testing a product that hits one drive 40 yards left and one drive 40 yards right, taking the average and concluding this one goes dead straight.
But that's what I did because I'm desperate. We turn to desperate things. I considered Tiger's and G-Lover's statistical performance rank in 10 categories in the years they won, ranging from scoring average to rough proximity. (The full list: Driving Distance, Driving Accuracy, Greens in Regulation, Sand Save Percentage, Scrambling, Putting average, Approach Putt Performance, Par-4 Scoring Average, Round 4 Scoring Average, Scoring Average.)
Then, because this made sense to me, I looked at which players currently match either Woods' or Glover's rankings in any of those categories. I included ties because, well, I'm desperate and just lazy enough not to want to calculate numbers to the eighth decimal.
That list included about a hundred players (as it turns out, there are a lot of ties in "Approach Putt Performance," who knew?). Then I looked for players whose names appeared the most times. That, I figured, would give me the easy name to pick. While even everybody's odds-on choice to win, Tiger, showed up in this list, no name appeared more than twice. Unfortunately, eight players' names appeared twice.
What to do? Panic, obviously. My solution, again because I'm desperate, was to take the statistical profile of each of those eight players, get each individual's average rank across those statistical categories and compare it to the average rank of Woods and Glover. Combined.
This is the sort of confusing dysfunction you get when you combine things that can't work together, things that can't produce a functional result. Like hot-fudge sauce and quantum physics. The DMV and customer service. Or mock and turtleneck.
Until of course they do. It makes perfect sense that the winner at Bethpage Black this week will display a perfect combination of Tiger Woods and Lucas Glover. In other words a perfect combination of a player who was No. 1 in Round 4 scoring average the year he won (Tiger) and the guy who won when he was No. 135 in Round 4 scoring average (Glover). Statistically, that's what might be known as a nuisance parameter, or another word I just learned, a salmagundi. But personally I prefer "a dog's breakfast." Because, well, dogs.
So who might be this theoretical golfer that is the perfect combination of 2002 Tiger Woods and 2009 Lucas Glover, two golfers whose only set of common denominators might have been the logos on their shoes? Well, I needed someone sort of in the middle, competent with a certain grittiness, playing well enough currently without really any kind of recognition. Great at scrambling like Tiger was in 2002 (No. 1), sufficient at Approach Putt Performance like Glover was in 2009 (No. 57).
The average statistical rank of Tiger Woods in 2002 in my 10 criteria was 40.3, while the average rank for Lucas Glover in 2009 was 63.6. That meant I was looking for a guy with an average rank around 52 in my statistical mishmash. My winner was right there at 51.
My numbers yielded no Tiger-like candidates—because the only Tiger-like candidate I can think of would be, well, Tiger and, of course, a combination of Tony Stark and Steve Rogers, neither of whom are in the field. Still, there were a few sexy picks like Jon Rahm, Sergio Garcia and even Louis Oosthuizen who made my final eight. As well, my data suggested it might be Glover-like players Adam Hadwin or Jason Kokrak or even a Jason Dufner.
But as it turns out, statistically, none of these guys are really Glover-like enough. And what you need at Bethpage Black, short of another win by a Marvel Superhero whose alter-ego is as a professional golfer, is a whole lot of Glove-r. Yup, the perfect combination of 2002 Tiger Woods and 2009 Lucas Glover is, umm, 2019 Lucas Glover.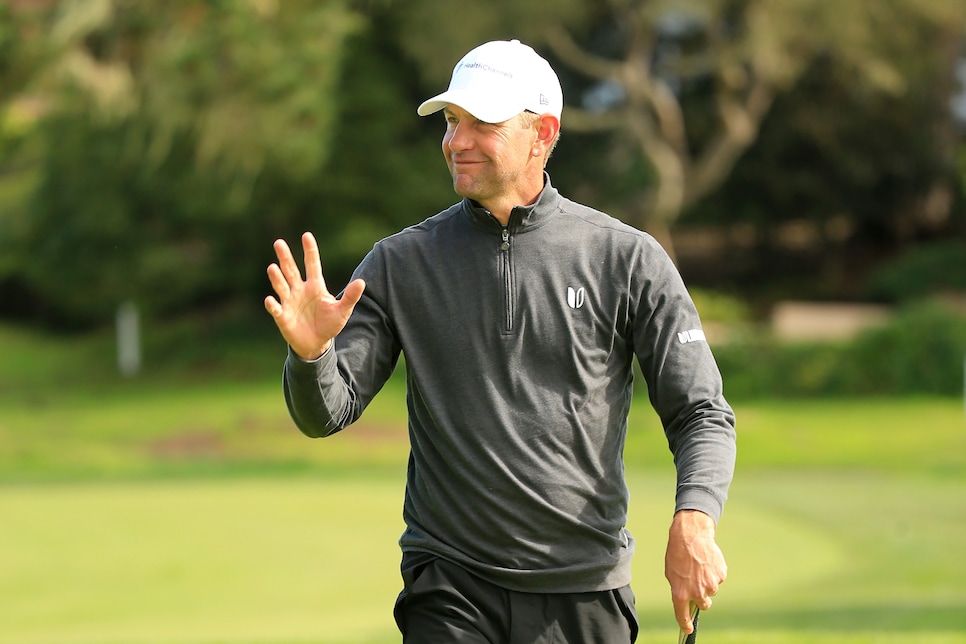 In other words, meat jelly.