News
PGA Championship 2019: Rory McIlroy changes mind, "will likely" play in 2020 Olympics—and represent Ireland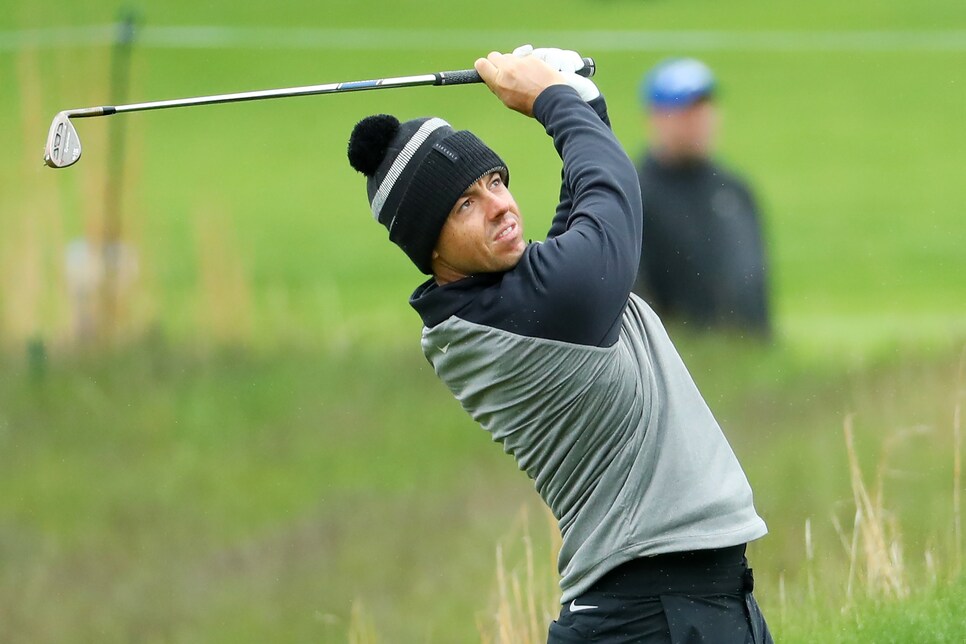 FARMINGDALE, N.Y.—The Wanamaker Trophy is on the line this week at Bethpage Black, an award Rory McIlroy has won twice in his career. But it's another prize McIlroy could grab next summer that garnered attention on Tuesday.
For next summer is the 2020 Olympics, and after golf's relatively successful return at the Rio Games following a 112-year absence, it's getting another shot in Japan, albeit as a "trial" sport. The hope is that, unlike 2016, most of golf's marquee names will compete in Tokyo, including McIlroy. The Ulsterman was the most vocal critic of the game's stars, stating he didn't feel a responsibility to grow the game in this capacity. He doubled-down in 2017, saying he likely wouldn't participate in 2020, either. "Just for me, it's just something I just don't want to get into," McIlroy said at the BMW South African Open.
However, it appears McIlroy has had a change of heart.
When asked if he had put any more thought into the 2020 Tokyo Games on Tuesday, McIlroy responded in the affirmative.
"More likely than not I will play," McIlroy said at Bethpage. "I think it would be a great experience. We're going to play the Open and then probably go back to Memphis and then go to Tokyo. So it's sort of going to be one of those deals where we probably get in on Tuesday, tee it up on a Thursday, and then we've got to get ready for the rest of the season. It's just one of those things where it's just in the middle of a really busy stretch.
"But yeah, right now in my mind I'll most likely play."
That in itself is newsworthy. But for McIlroy, there's another issue in play. McIlroy played for Ireland in amateur tournaments but hails from Northern Ireland, which presents the option of representing Great Britain. Given the political unease between the two entities, the selection is not one taken lightly.
"Obviously when you put the Olympics into the equation and then there's a choice to be made, you really have to start thinking, okay, well, what are your beliefs and your values...it makes you sort of have to delve a little bit deeper," McIlroy said. "It's not just a superficial decision. It's something that you have to really believe in."
But according to McIlroy, the decision has been made.
"I think as a young boy it was always my dream to play for Ireland. I wanted to play for Ireland. I was very proud to put on that shirt or that blazer," McIlroy said.
"I'm excited to be going to the Olympics. I'm excited to play for Ireland. I'm excited that Neil Manchip, who was our national coach when I was an amateur, is going to lead the team. I don't know who might be going on that team...but yeah, I'm excited for it. It's going to be a great experience, and probably a little bit nostalgic. So it's going to be cool."
McIlroy, currently No. 4 in the world, tees off on Thursday at 1:38 p.m.