News
PGA Championship 2017 prize money breakdown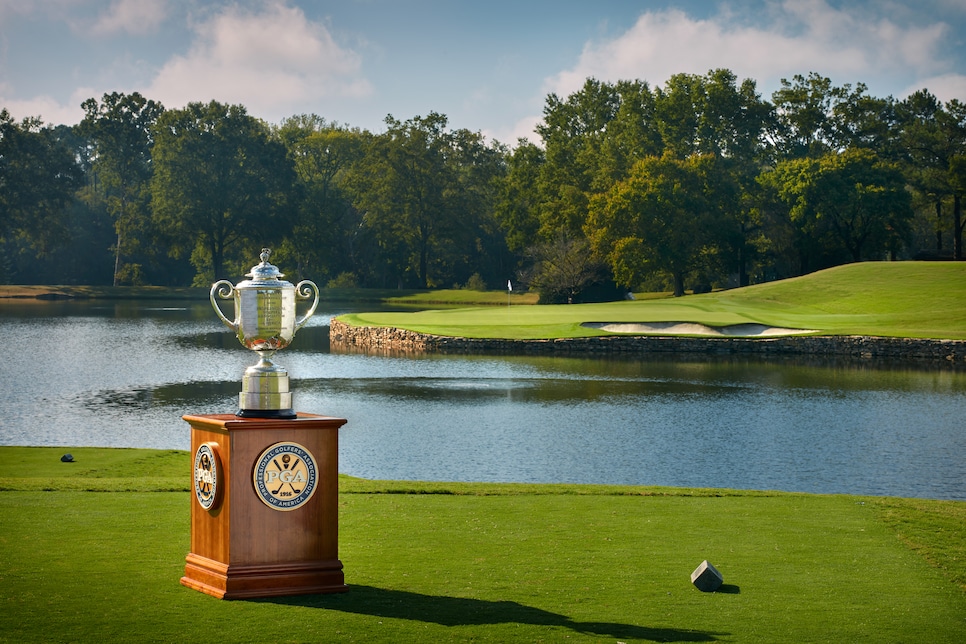 CHARLOTTE — Only one player is walking away from Quail Hollow with the Wanamaker Trophy. But a fair share of guys can pad their bank accounts with a solid Sunday outing.
The PGA Championship is handing out $10,500,00 in prize money for this year's event. Compared to its major brethren, it's on the short end of the spectrum: The USGA boasted a $12 million purse at Erin Hills, with the Masters at an $11 million clip. Not that the players should complain: the winner will take home $1.89 million, with second place also earning will north of $1 million.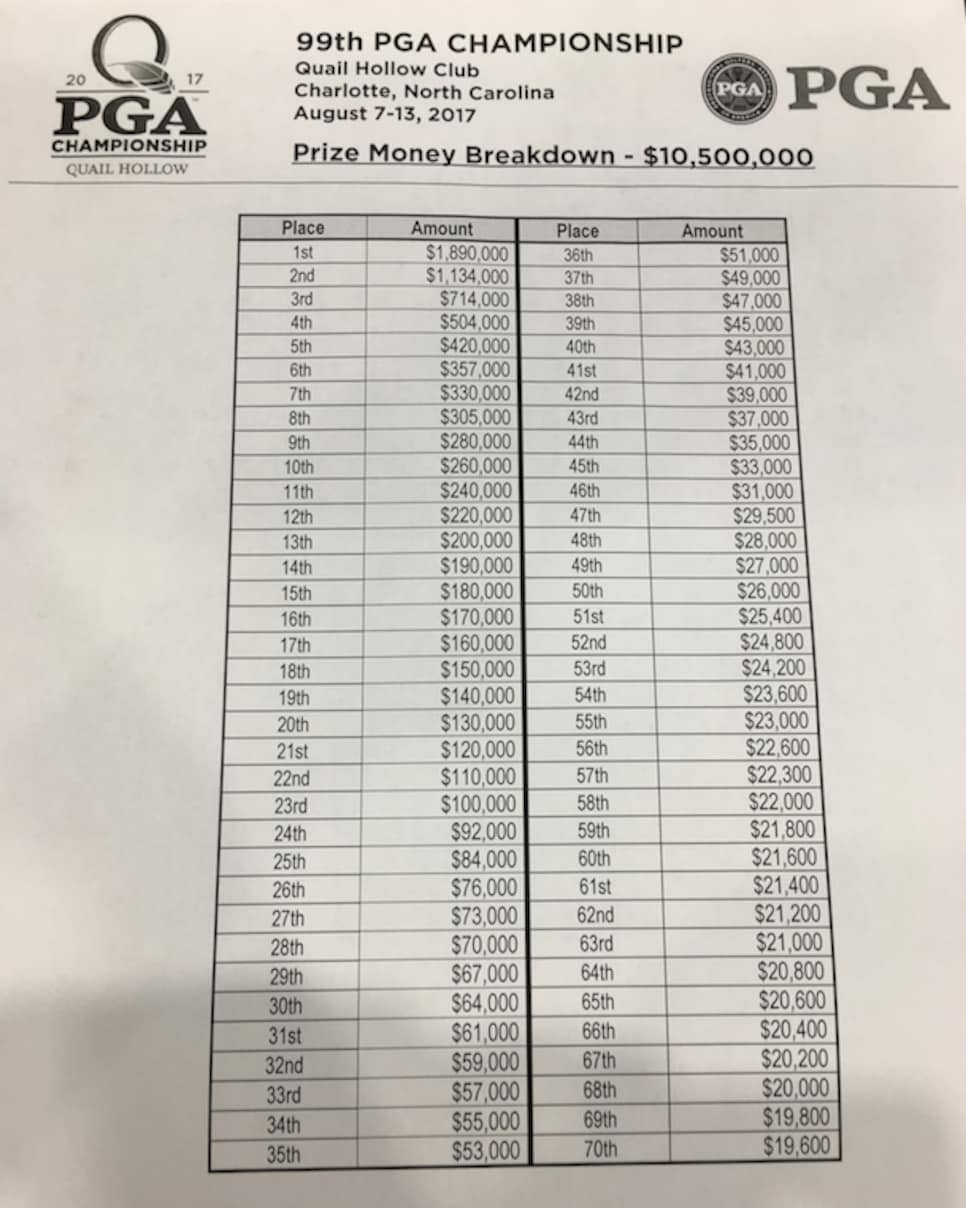 It's a raise of $500,000 from last year's purse at Baltusrol. Six-figure payouts go all the way to 23rd place; 70th earns $19,600. Those players making the cut but finishing below 70th will be paid in diminishing increments of $100 each.